Parental Health
Sari Harrar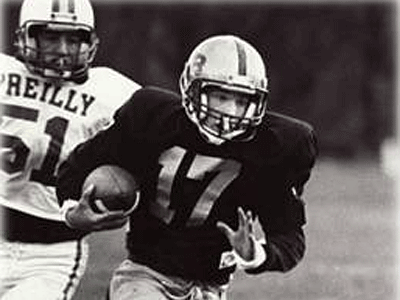 By Sari Harrar
During October and November, the Healthy Kids blog examines the epidemic of teen prescription drug abuse through the stories of teens and young adults in recovery, their parents and treatment experts. You'll get a first-hand look at a problem that's more widespread and more deadly than many parents realize-- and find real-world advice about protecting your kids.
Previous posts told the story of Tim Rader, a high school football star from Ashland, Pa., who became addicted to prescription pain pills while undergoing cancer treatment at age 17. He is now in recovery after a 10-year battle with addiction.
Beth Wallace Smith, RD, Children's Hospital of Philadelphia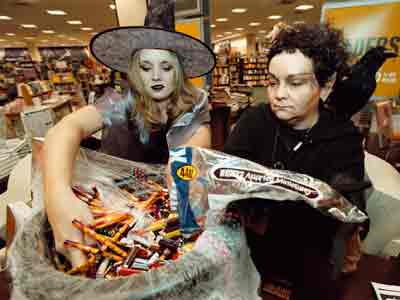 By Beth Wallace
Pirate costume? Check. Fairy princess? Check. Scary-faux-bloody-monster-man? Got it. King-size pillow case filled to the top with mini candy treats? Uh oh…
It's that fun time of year again when kids young and old head out into the night to show off their well-crafted Halloween best and have fun with their friends. But after all of the parties and trick-or-treating is done, what's a parent to do with all that candy?
Sari Harrar
What did one in seven girls and one in six boys have in common in a new Canadian study? These 10-year-olds got bullied several times a week at school -- most often by fellow students who called them names, taunted them and tried to turn them into social outcasts.
But many of these potential victims had something special on their side that buffered some of bullying's damaging effects on mood and self-esteem -- the support of friends, classmates, parents and other adults. Researchers from the University of British Columbia found that bullied kids felt depressed, anxious and dissatisfied with their lives. But those who had positive relationships with other people had higher levels of self-confidence and felt better about life than kids who tried to cope on their own. This was especially true for girls.
This study deserves parents' attention for two reasons:
Sari Harrar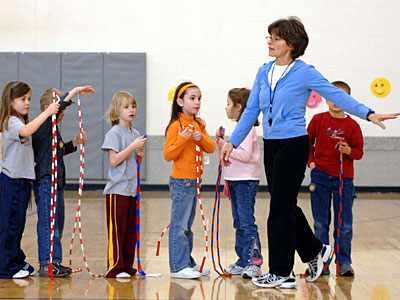 By Sari Harrar
Nearly one-third of American kids are seriously out of shape-- but the tests schools currently use to check physical fitness are often outmoded and can miss the mark, says a new report from the Institute of Medicine.
Having strong and healthy muscles, heart rates and lungs protect kids from major health problems in later years and are linked with brighter mood, better school performance and a bigger hippocampus, a brain region involved with learning and memory.
Sari Harrar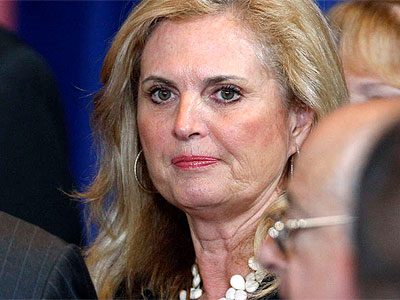 Are the Mommy Wars - the running battle between moms who work outside the home and those working inside - over? Not with Ann Romney, a whopping new "salary" estimate for stay-at-home mothers (it's in the six figures) and a pair of happy-scary health studies in the headlines.
Living in a world of working moms, I first encountered the mommy wars at a preschool ballet class. It brought together the daughters of stay-at-home mothers and those of us who whooshed in from the office and daycare minutes before the 5:30 class began. Like me, this second group of moms got busy jamming little legs into pink tights and little feet into ballet flats seconds before the girls were supposed to start skipping around in the studio. I was feeling pretty good about making it on time one night, when I stepped outside and overheard two moms in the middle of a nasty rant about ... us. I know this was just two rude women jawing, but I did feel betrayed, wary and a little guilty.
Not for long. Mostly I felt angry. I thought we were all in this motherhood thing together. We've got plenty of common ground and plenty to fight for, together, for our kids. But the division between stay-at-home moms and those who have to show up for paying jobs while raising kids and keeping house persists. Four new factors fueling it:
Sari Harrar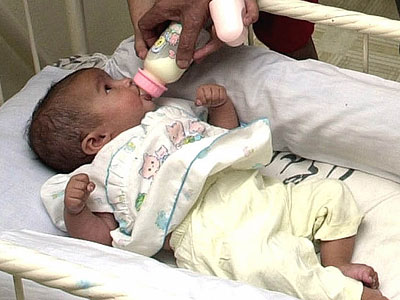 Twenty-seven New York City hospitals will soon lock up the baby formula in their maternity wards - the latest move to limit access to the free formula that breastfeeding advocates warn discourages new moms from nursing the natural way. According to a new Time magazine report, plenty of hospitals across the U.S. have voluntarily banned this freebie. This summer state leaders of the American Academy of Pediatrics endorsed a measure urging doctors to stop passing formula, coupons and related swag along to their patients.
The goal: Encourage breastfeeding. But is free formula really the problem? Is it wise to send new moms home without a back-up source of food for their newborns - especially since there's often too little smart support and skilled lactation advice available for women trying to nurse for the first time?
I am a huge proponent of breastfeeding and nursed my own daughter well past the age of one. I did not breast-feed 100 percent exclusively. I think I managed about 97 percent breast-milk, 3 percent formula. I know, because I agonized over everything that could get in the way. I worried about pacifiers after reading they could interfere with a baby's desire to nurse (they were never a problem), was tense about the couple of times a week my daughter was fed pumped milk from a bottle while I was at work (also never a problem), and concerned about the rare occasions when my milk hurt her tummy (she had a dairy-protein sensitivity that meant I had to avoid milk, cheese and butter) and I had to feed her a bottle of formula instead.
Gary Emmett, M.D.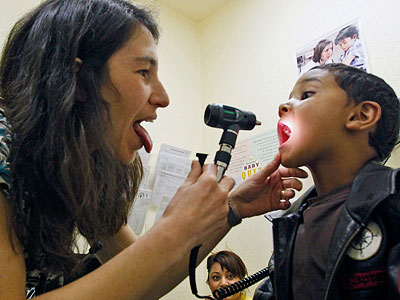 by Gary Emmett, M.D.
I saw a 3 ½ year old boy in my office this week, and his father was very concerned about stuttering. The patient would get caught up in consonants with "hard" sounds such as 'g' or 'k,' and have trouble getting the words out. Doctors call anything that interferes with getting the sounds of speech out "dysfluency". Otherwise he was a bright, friendly and articulate young man who was fun to have an office visit with. Should his father worry?
Only a little bit of worry is reasonable. About 5 percent of children have dysfluency (stuttering) between 2 and 5 years old. In over 90 percent of cases it just goes away by the fifth birthday with many getting better in just a few weeks. Dysfluency is more than just stuttering (repetition of the initial consonant), it also may include prolonging words, repeating words, having almost explosive speech, or injecting "nonce" words such as "well" or "uh" that do not add any meaning to your sentence.
Sari Harrar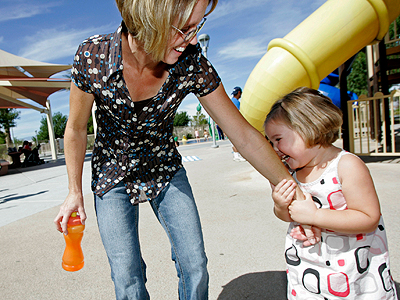 An attitude adjustment - from griping to gratitude - could have profound health benefits for teens, a new study says. Researchers from California State University measured the gratitude "levels" of 700 10- to 14-year-olds, then checked back four years later.
Compared to the least grateful kids, those who were the most grateful had:
gained 15 percent more of a sense of meaning in their life;
become 15 percent more satisfied with their life overall (at home, at school, with their neighborhood, with their friends and with themselves);
become 17 percent happier and more hopeful about their lives;
experienced a 13 percent drop in negative emotions and a 15 percent drop in depressive symptoms.
Positive-psychology researchers have been looking at the effects of gratitude in adults for years, but this is one of the first studies to look at it in teens. The good news for parents is that helping kids develop gratitude may have fairly quick results.