Obesity
Anna Nguyen, Healthy Kids blog Editor
Adequate sleep might be an important key in maintaining a healthy weight for teens. Increasing the number of hours of sleep to 10 hours each night may reduce the prevalence of adolescent obesity, according to a new study published online Monday in Pediatrics.
The study observed over 1,000 Philadelphia-area high school students from their freshmen through senior high school years. Every six months, the students were asked to report their sleep patterns. Heights and weights were taken to calculate their adolescent body mass index (BMI) .
Fewer hours of sleep was associated with greater increases in BMI for participants between 14 and 18-years-old, found researchers from the Perelman School of Medicine at the University of Pennsylvania.
Beth Wallace Smith, RD, Children's Hospital of Philadelphia
You've probably heard of the term "portion distortion" in conjunction with massive restaurant size servings. A serving could provide the equivalent of three meals in one sitting. As portion sizes have slowly increased, plates sizes have also grown to accommodate them. Now, a new study released online in Pediatrics today finds that the size of the plate affects how much children will serve themselves and eat.
Forty-two elementary school aged children were observed during school lunches serving themselves on either a child-sized or twice as big adult-sized plates. The children were allowed to serve themselves entrees (chicken nuggets or pasta), vegetables, and fruits. Children using the larger plates served themselves more, and tended to consume more calories. Unfortunately, children would serve themselves more of everything…except the vegetable.
Why is this important? There are a few reasons. The current United States nutrition guidelines, "Choose My Plate," are centered on using a plate to depict the appropriate amount of protein, grains, fruits, and vegetables per meal. If the size of the plate is influencing your family's intake, even the perfect variety of foods can be over-portioned, causing excess intake.
Lauren Falini, Bariatric exercise physiologist, Nemours/Alfred I. duPont Hospital for Children
We welcome Lauren Falini, a bariatric exercise physiologist at Nemours Alfred I. duPont Hospital for Children in the weight management program, as a new regular contributor to the Healthy Kids blog. She specializes in fitness testing and exercise prescription for adolescents receiving weight loss surgery. She also focuses on exercise counseling for obese children and their families. She talks today about how she works with families to help a child lose weight.
A recent national poll found that parents are much less likely to recognize that their own child has a weight problem. But when you consider that 68 percent of adults and 32 percent of children are overweight or obese, is this perception really surprising?
Garry A. Emmett, M.D., F.A.A.P.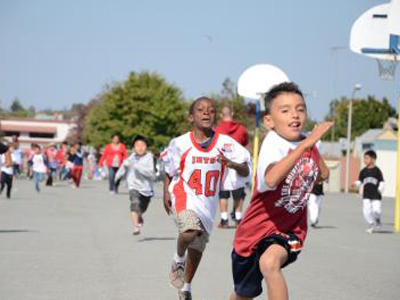 Kids are getting less time to simply play these days in school. More and more schools have cut recess, gym classes, and organized sports.
Here's why:
1) In times of less available money, "extra-curricular" activities such as art, music (do not get me started on less music) and physical activity are cut first
Sari Harrar
By Sari Harrar
Two amazing statistics from a brand-new University of Missouri-Kansas City study of kids' reactions to food advertising:
Every year, companies spend more than $10 billion in the US marketing their food and beverages to children
98% of the food products advertised to children on television are high in fat, sugar, or sodium
That alone is a great reason to turn off the set during commercials -- and to talk with kids about the foods they see there -- large and in living color.
Sari Harrar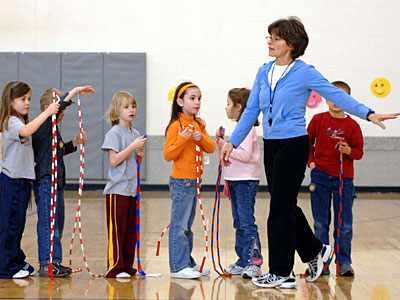 By Sari Harrar
Nearly one-third of American kids are seriously out of shape-- but the tests schools currently use to check physical fitness are often outmoded and can miss the mark, says a new report from the Institute of Medicine.
Having strong and healthy muscles, heart rates and lungs protect kids from major health problems in later years and are linked with brighter mood, better school performance and a bigger hippocampus, a brain region involved with learning and memory.
Sari Harrar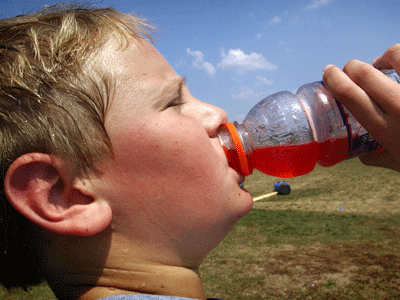 by Sari Harrar
As sugar-packed sodas gain a deservedly bad reputation for packing pounds on kids, sports drinks are emerging as a "healthier" alternative -- but for most kids they're just empty calories in disguise, a new study says. Yet they often turn up in school vending machines -- and use is rising especially in boys.
Opponents of sports drinks in schools call them "soda incognito". Now, a Harvard Medical School study suggests they're comparable or worse than soda in terms of weight gain in teens. The researchers tracked 11,000 kids, ages nine to 15, for up to 7 years. They found that kids who drank a bottle of sports drink daily gained 3.5 pounds every two years. "Sports drinks have an even stronger relationship than sugared sodas with weight gain," researcher Alison Field told the American Heart Association. "I was surprised by that. I would have expected the weight gain to be comparable."
Rima Himelstein, M.D., Crozer-Keystone Health System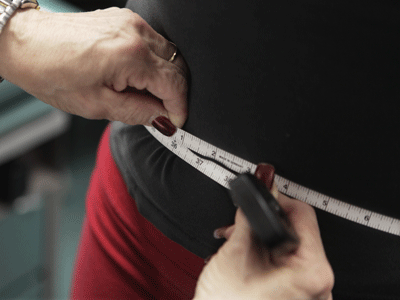 by Rima Himelstein, M.D.
What forces are adding to the obesity epidemic in teens? Here are key ones:
Fast food: 80 percent of teens underestimated the calories in their fast-food meals; they guessed 800 calories when the calorie count was really almost double that: 1,500.
Screen time: One third of teens spend close to 40 hours on TV and the computer every week and about 7 percent spend more than 50 hours.
No gym: Less than half of 9th-grade students and less than a quarter of 12th-grade students have physical education.
How it all adds up: Fast food plus screen time minus gym class equals obesity. It is no wonder that over 18 percent of children and adolescents are obese and that over 30 percent end up being obese as adults.