Major diseases
Gary A. Emmett, M.D., Director of Hospital Pediatrics at TJU Hospital & Pediatrics Professor at Thomas Jefferson Univ.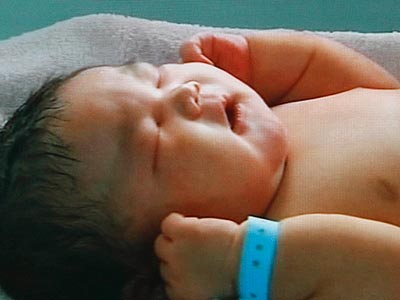 by Gary A. Emmett, M.D.
The FDA has again issued warnings about using benzocaine in the mouth of small children. Found in teething and numbing gels and liquids such as Anbesol, Hurricaine, Orajel, Baby Orajel, and Orabase according to the FDA, benzocaine can cause a rare but potentially fatal disorder.
I first found out 20 years ago about the rare but quite severe side effects of benzocaine in little children especially if there is an overdose. Giovanni was a cute little boy of five months who lived in a multigenerational house with multiple caregivers. He was very upset with his sore gums from teething, and the family had bought a teething gel. At least six different relatives rubbed it on his gums in a three-hour period.
Sari Harrar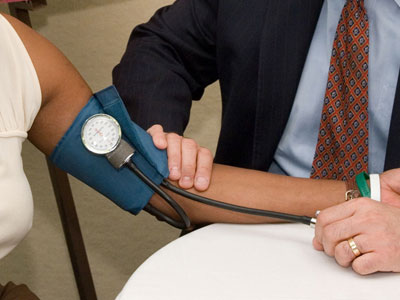 High blood pressure sounds like a problem that pops up late in middle age – coinciding with a growing collection of elastic-waist pants in the closet, walking shoes that are gathering dust and perhaps an uptick in stress as you worry about your parents, your kids, your job and more! But a recent report from the University of Michigan Health System suggests high blood pressure may be a rising health concern for kids and teens – yet it's often missed.
One reason for the slip-up is that doctors don't take kids' blood pressure at every visit, and only write it down about 26 percent of the time. Another reason is that a healthy blood pressure reading for a child or teen varies with his or her age, sex and height. "When it comes to young people's blood pressure, we can't use a flat number value for what's normal or abnormal like we do in adults. They may have a reading of 80/40, which sounds good, but that may actually be high," lead author Margaret Riley, M.D., told a Detroit TV station.
You can see blood pressure tables for kids and teens here, on the website of The National Heart Lung and Blood Institute's website.
Sari Harrar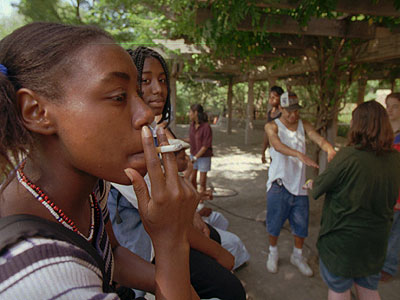 Last week, thousands of teens and 20-somethings rallied at over 1,000 anti-tobacco events around the country and around the world for the Campaign for Tobacco-Free Kids' 17th annual Kick Butts Day. But according to a new surgeon general's report about teen smoking, every day should be Kick Butts Day.
One in four high school seniors smokes cigarettes. Most will become adult smokers and half will die prematurely from tobacco's effects according to the report – the first on teens and smoking since 1964. Surgeon General Regina Benjamin called smoking a "pediatric epidemic." While youth smoking rates dropped for a while, they leveled out in 2007.
Behind the stall-out? Groups like CTFK say tobacco companies are targeting teens as replacement smokers for the hundreds of thousands of older, long-time smokers dying each year. Benjamin's report says tobacco industry come-ons aimed at young people are using a variety of promotional tricks to get teens to try tobacco – and encourage them to keep using.
Rima Himelstein, M.D., Crozer-Keystone Health System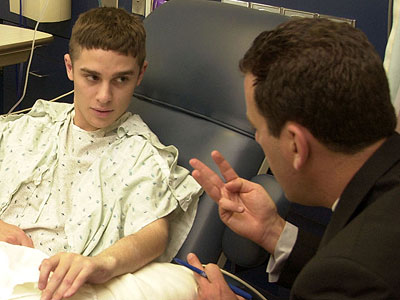 Recently, a 16-year-old girl came to me with what sounded at first like a routine urinary tract infection (UTI): frequent urination with a burning sensation and abdominal pain. But when a teenager is sexually active, these symptoms can also be caused by a serious sexually transmitted infection (STI) — often chlamydia or gonorrhea. And the tests and medications for UTIs and STIs are different.
After I requested that her mom have a seat in the waiting room, I asked my patient if she had ever had sex before. She said "yes"—but begged me not to tell her mom. I did a urine test, a gynecologic exam and looked at a slide under the microscope. She had an STI and got the treatment she needed. The lesson?
Teenagers need time alone with their doctors. It is important for all teenagers, not just those with problems like my patient, to have some private time with their doctors. I explain to teenagers and their parents that I will be talking about sexual health, substance abuse and emotions. I also explain the reasons why I would need to break confidentiality, like if a teenager tells me that he or she is suicidal.
Sari Harrar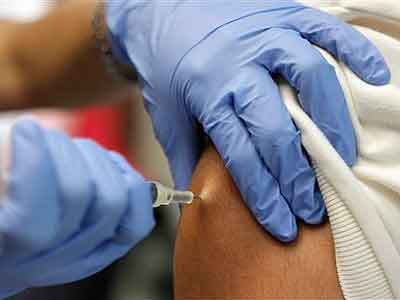 Whooping cough. The name is downright Victorian — like "cow pox," "the grippe" and other old-fashioned afflictions that have been wiped out by modern vaccines. But this bacterial infection is making a dangerous comeback.
Last week, a fourth suburban Philadelphia school district confirmed an outbreak of whooping cough, also known as pertussis. As of Friday, there were eight confirmed cases in the Quakertown School District, two at Hillsdale Elementary School in the West Chester Area School District, two at Great Valley High School in Malvern, and one at Saucon Valley High School in Hellertown.
Pertussis "starts with mild cold symptoms like a runny nose and mild cough," says Kristen Feemster, MD, MPH, MSHP, of the Children's Hospital of Philadelphia. Then come episodes of rapid-fire coughing. "The episodes can be so severe that the lungs run out of air, resulting in a forced inhalation that sounds like a 'whoop,' " she says.
Sari Harrar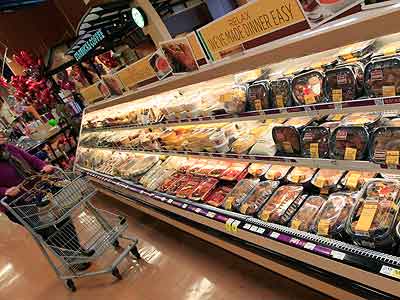 Who's eating America's saltiest diet? Teenagers — who get an average of 3,800 milligrams of sodium a day, way beyond the 1,500 to 2,300 mg recommended by heart-health experts. But the foods that boost the average teen's intake of blood pressure-boosting sodium go beyond salt-studded Philly soft pretzels, salt-crusted French fries and trendy treats like salted-caramel cookies. (More reporting here.)
The biggest offenders are often the foods we serve at home — and pack for lunch. A brand-new CDC report, released Tuesday, says 10 everyday foods are responsible for 44 percent of the sodium in our diets. (More from the CDC report here.) Helping teens cut back now is an investment in lifelong good health. According to University of California San Francisco researchers, trimming teen sodium could reduce their risk for high blood pressure, heart attacks and strokes in their adult years by 5 percent to 43 percent.
Salt bombs in your teen's diet include:
Pizza. The UCSF researchers say its No. 1, thanks to sodium in the crust, sauce, cheese and in meat toppings like pepperoni, sausage and ham. Two slices of one popular pizza chain's meat-topped pizza deliver over 1,600 mg of sodium.
Bread. Two slices of whole-wheat bread pack about 240 mg of sodium (it varies by brand, of course) — close to the 270 mg in a medium-sized bag of fast-food fries.
Deli meat and cheese. Two ounces of Virginia ham pack 450 mg of sodium. Pair it with two slices of bread, a dab of mayo and a slice of cheese and you've got more sodium than a fast-food cheeseburger.
Pasta dishes. One cup of canned ravioli and sauce has nearly 1,000 mg of sodium — more than a drive-through double hamburger. A cup of macaroni and cheese has more than 500 mg.
Soup. One cup of chunky chicken noodle soup from a can packs 889 mg of sodium — as much as three big handfuls of barbecued potato chips.
Breakfast cereal. A cup and a half of corn flakes has about 500 mg of sodium.