Major diseases
Frances Zappalla, D.O.
Today's guest blogger is Frances Zappalla, D.O., a pediatric cardiologist at the Nemours Cardiac Center at the Alfred I. duPont Hospital for Children in Wilmington, De.
We often think of heart disease as an adult condition, but heart disease starts in childhood. Teens, preteens and even little kids have heart-disease risk factors that once only happened to adults. Autopsies on soldiers from the Korean and Vietnam Wars showed evidence of heart disease in young men in their early 20s. If they had certain risk factors, which included smoking, high blood pressure, high cholesterol, diabetes, there was more plaque in their arteries.

We know that treating high blood pressure and high cholesterol early in childhood can protect at-risk children from future heart disease. The first line of treatment is a healthy diet, daily exercise, and maintaining a healthy weight.

Here are my top tips for keeping kids' hearts healthy:


All children should have blood pressure done at every doctor visit or at least once a year starting at the age of two years.

Healthy blood pressure levels

for teens depends on their age, gender and height. For example, healthy blood pressure for a 13-year-old girl of average height is around 109/64 and for a boy, around 110/63.

All children should get a baseline lipid panel or get their cholesterol level by the age of 10 years. The ideal LDL cholesterol level for kids and teens is below 110. They should get tested sooner if they are at high risk for heart disease. High risk factors include:


a. If there is a family history (especially a parent, aunt, or uncle) with high blood pressure, high cholesterol, or heart disease (stroke, stent, by-pass surgery, or heart attacks before the age of 50 in men or before the age of 60 in women)

.


b. Child has diabetes (type 1 or type 2)




c. Child has a BMI (body mass index) over the 85th percentile




d. Child has kidney disease




e. Child has/had cancer

Drinks of choice for all children should be water and milk (one percent or skim after the age of two years). If you start young infants/toddlers on water instead of apple juice, they will actually enjoy water when they get older instead of developing a sweet tooth.

Juices - even orange and apple juice - should be limited to four ounces per day for toddlers and young children, and six ounces per day for older children and teens. It's always better to EAT your fruit than drink your fruit.

Soda, sweetened ice tea, lemonade, etc. should all be served sparingly – once or twice a week – not a daily basis.

Children and teens should not consume energy drinks.

Exercise – at least 60 minutes a day. Activities can be as easy as running, swimming, kicking a soccer ball, or jump rope. When the weather is bad outside, kids can do jumping jacks, sit-ups, push-ups, or workout videos.


Limit screen time to NO MORE than 2 hours a day. This includes TV, handheld devices, and computer outside of homework. Regarding the Wii and Xbox – only if the child is actually up and moving all extremities (not just thumbs), does it count as exercise.
Rima Himelstein
By Rima Himelstein
One of my patients drove home from college to see me because she was "just not feeling well." About a month earlier she had a sore throat, which got better, and then came back again. And she needed to sleep a lot− 16 hours a day and she was still exhausted! When I examined her, I found her to have swollen glands behind her neck. Her "Monospot," a test used to diagnose infectious mononucleosis, was positive.
Infectious mononucleosis, unaffectionately known as "mono," is a contagious illness that causes sore throat and other symptoms. A person of almost any age can get mono but it is more common and often more severe in high-school and college-age people. About 85% of mono is caused by the Epstein-Barr virus (EBV) and the other 15% by other viruses such as cytomegalovirus (CMV).
Rima Himelstein, M.D., Crozer-Keystone Health System
by Rima Himelstein, M.D.
Heard about "trich"? Trichomoniasis is one of the most common sexually transmitted diseases (STDs). It is caused by Trichomonas vaginalis, a type of tiny parasite. When I find the infection in my patients, I often show them the trich under the microscope. Seeing the infection can be the key to getting teens to change their risky behaviors -- sometimes being spooked changes teens' behaviors.
It's a creepy infection, which is easily spread. Trich is passed from one person to another through unprotected sexual contact. Both females and males can get this infection. And because the organism can survive for about one and a half hours on a wet sponge, transmission can possibly occur through shared washcloths, communal bathing, or during routine child care.
Sari Harrar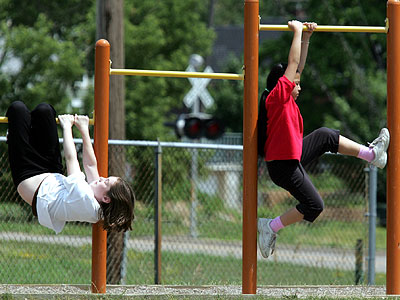 There are plenty of studies in the news these days warning that teens, preteens and even little kids have heart-disease risk factors that once only happened to adults ... but today a brand-new report paints a picture parents shouldn't miss. Researchers in Finland took a look at the arteries of 589 middle-aged people - and found that those who had signs of high blood pressure and/or high LDL cholesterol as teenagers were up to three times more likely to have calcium deposits in the blood vessels in their hearts.
About one in five women and men in the study had calcium deposits in their coronary arteries. That's bad news, because these calcium specks are an early sign of heart disease. Plaque's building in artery walls - and that can squeeze down the size of arteries that carry blood to the heart or trigger a heart attack if plaque breaks open. How did middle-aged calcium deposits relate to teen blood pressure and cholesterol levels?
Teens with the highest levels of "bad" LDL cholesterol were 37 percent more likely to have calcium-lined arteries as adults. How high? Average LDL level in this group was about 132 - a level considered high by the National Heart, Lung and Blood Institute. The ideal LDL level for kids and teens is below 110.
Sari Harrar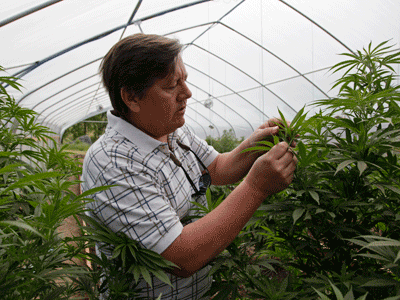 Does Marijuana Cause Cancer - or Prevent It?
Last week's Healthy Kids post about a new study that regular marijuana use by teens dumbs down their IQs later in life raised a ruckus. Our expert panelist, adolescent specialist Rima Himelstein, MD, cited research finding that marijuana use can increase cancer risk - a connection many commenters questioned loudly.
One commenter pointed out that some studies show compounds in marijuana may have anti-cancer properties. Another contended there's no scientific proof that marijuana raises risk. Where's the truth? Here's what the research says:
Sari Harrar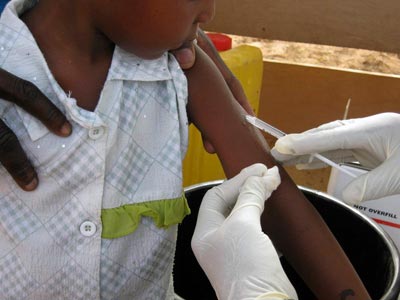 An 18-year-old girl and some of her closest high school friends were having a great time at the New Jersey shore during "senior week". Suddenly she developed the worst headache of her life. Her friends immediately drove her back home to Pennsylvania.
During the car ride she was vomiting and getting disoriented. When her family saw her they rushed her to the local hospital emergency room, where she was diagnosed with bacterial meningitis. Later, it was confirmed to be caused by Neisseria meningitides. Her life was saved by intravenous antibiotics and a breathing machine. She fully recovered, but she is one of the lucky ones.
According to the CDC, meningococcal disease, which is caused by these bacteria, affects about 1,000-1,200 people each year in the U.S. — most often infants and teens/young adults 16 to 21 years old. But anyone can get meningococcal disease. It can cause meningococcemia, a severe bloodstream infection, or meningitis, an infection of the brain and spinal cord—or both. Even when the infection is treated with antibiotics, it still kills up to 14 percent of the victims, and up to 19 percent of the survivors end up with serious complications.
Sari Harrar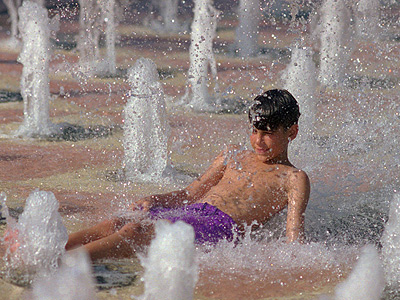 One sunburn in childhood doubles your kid's risk for melanoma — the deadliest of skin cancers — later in life. So we send our kids to the pool, to camp, to the beach slathered in sunscreen, covered in sun-protection clothing and bathing suits made from sun-protection fabrics, topped with floppy hats they probably take off the minute we're out of sight.
Sunscreen's a good thing. A really good thing. Researchers in Australia — home to brilliant sun and some of the world's highest melanoma rates — found in one big study that slathering it on every day cuts risk 50 percent. And regular use drops odds for invasive melanoma, the worst kind, by 70 percent.
More sunscreens than ever offer broad-spectrum protection against the sun's UV-A and UV-B rays. That's important, because both contribute to cancer. UV-A rays penetrate more deeply into the skin, dinging the DNA in deeper skin cells. UV-B rays harm upper layers of the skin.
Sari Harrar
by Rima Himelstein, M.D.
Irregular or heavy menstrual periods ... excess facial and body hair ... acne ... weight gain ... When are these signs of hormonal changes that are part of the territory for teenage girls? And when does one or more of these signal a common female hormone problem: polycystic ovary syndrome (PCOS)?
It can be hard for girls and their parents to know based on these signs alone. I think back on several of my teenage patients with PCOS, and they all presented differently:
One with a heavy period that had been going on for two months without stopping …
One with no period for six months …
One with excess facial and body hair and regular monthly periods ...
One with severe acne and rare periods ...
One with a very high blood sugar, excess facial and body hair, obesity, and no period for several years ...