Learning Curve
Sari Harrar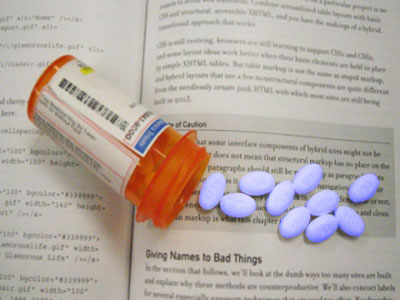 By Rima Himelstein
They're known as study drugs ... party drugs ... vitamin R, the smart drug, addy, a-bomb ...
Regardless of the slang or street names, they're actually stimulants like 'Ritalin' and 'Adderall', which are commonly prescribed to treat attention deficit hyperactivity disorder (ADHD). But like many other prescription drugs, they are getting in the wrong hands for the wrong reasons. Look on the Internet for a crash course on what our kids may be learning in between classes.
Sari Harrar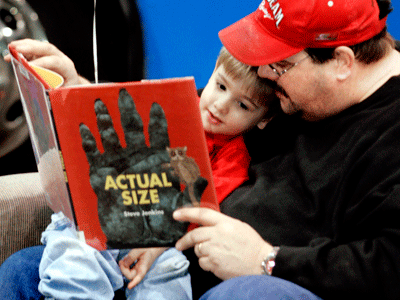 by Sari Harrar
Every parent knows the drill for encouraging kids to love reading - surround them with books, read to them, let them see you reading. But a new article in the American Psychological Association's monthly magazine takes the advice further in smart ways that might surprise you.
You'll find the full story (Bringing books to life: Psychologists' research points to new ways to nurture young readers) here, in the October issue of the APA publication Monitor on Psychology. But don't let the magazine's stuffy title put you off. The reading strategies are designed to fit into the time you already spend with your kids - and can help your kids really experience the excitement of letters, words, stories and books.
Rima Himelstein, M.D., Crozer-Keystone Health System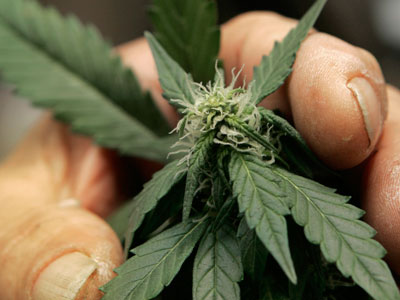 by Rima Himelstein, M.D.
Marijuana is the most widely used illegal drug in the world — including by adolescents. New research findings published in the Proceedings of the National Academy of Sciences (PNAS) indicate that teens who become daily marijuana users may be losing IQ points.
Marijuana 101 for Parents
W. Douglas Tynan, Ph.D., Nemours/Alfred I. duPont Hospital for Children, Jefferson Medical Colg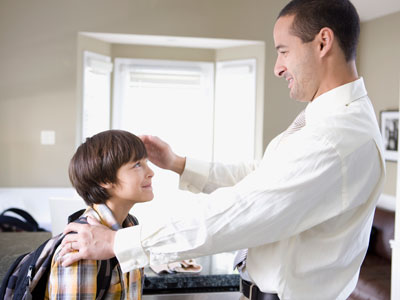 by W. Douglas Tynan, Ph.D.
For many families, the return to school means the end of unscheduled days. It means a return to the morning routine of getting up, getting dressed, and eating breakfast, brushing teeth and getting to the bus or school on time with all the stuff - lunch, backpack, homework, gym clothes, band instrument, permission slips, raincoat - a student needs.
Let's take a look and see what helps. Some of this is obvious, but it helps to review:
Sari Harrar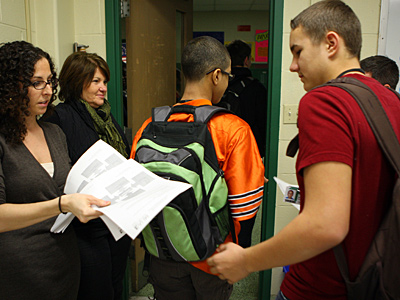 Helping kids succeed in first grade may have a lasting mental-health benefit: Lower risk for depression in seventh grade and beyond. That's the conclusion University of Missouri researchers arrived at after tracking 474 boys and girls from grammar school to middle school.
It makes sense - and it's just one more reason to help your learners do their best. "We found that students in the first grade who struggled academically with core subjects, including reading and math, later displayed negative self-perceptions and symptoms of depression in sixth and seventh grade, respectively," said researcher Keith Herman, associate professor of education, school and counseling psychology in the MU College of Education. "Often, children with poor academic skills believe they have less influence on important outcomes in their life. Poor academic skills can influence how children view themselves as students and as social beings."
The scientists quickly point out that not every child is an academic whiz kid - and it's important for parents to recognize and let kids know they value all types of intelligence. "Children's individual differences will always exist in basic academic skills, so it is necessary to explore and emphasize other assets in students, especially those with lower academic skill relative to their peers," Herman said. "Along with reading and math, teachers and parents should honor skills in other areas, such as interpersonal skills, non-core academic areas, athletics and music."
Sari Harrar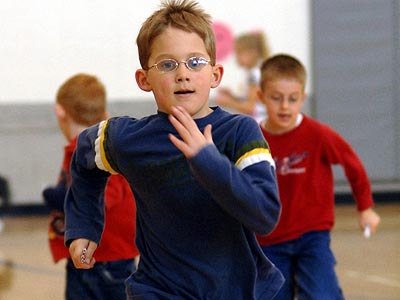 Could an hour on the playground, a bike ride or a walk in the park do more for your child's math and reading scores than more studying? How about good relationships with you and with their friends? Could be.
It turns out that a healthy heart, strong lungs and good relationships are leading factors determining whether middle schoolers get good grades in these core subjects. Or at least, so says a new University of North Texas study, presented at the American Psychological Association's 120th Annual Convention earlier this summer.
According to lead researcher Trent A. Petrie, Ph.D., professor of psychology and director of the university's Center for Sport Psychology , "cardiorespiratory fitness was the only factor that we consistently found to have an impact on both boys' and girls' grades on reading and math tests. This provides more evidence that schools need to re-examine any policies that have limited students' involvement in physical education classes."
Gary Emmett, M.D.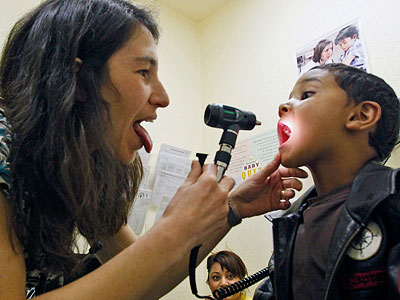 by Gary Emmett, M.D.
I saw a 3 ½ year old boy in my office this week, and his father was very concerned about stuttering. The patient would get caught up in consonants with "hard" sounds such as 'g' or 'k,' and have trouble getting the words out. Doctors call anything that interferes with getting the sounds of speech out "dysfluency". Otherwise he was a bright, friendly and articulate young man who was fun to have an office visit with. Should his father worry?
Only a little bit of worry is reasonable. About 5 percent of children have dysfluency (stuttering) between 2 and 5 years old. In over 90 percent of cases it just goes away by the fifth birthday with many getting better in just a few weeks. Dysfluency is more than just stuttering (repetition of the initial consonant), it also may include prolonging words, repeating words, having almost explosive speech, or injecting "nonce" words such as "well" or "uh" that do not add any meaning to your sentence.
Sari Harrar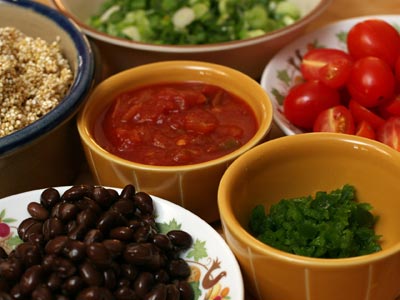 Brain food is real - and so is "brain-draining" food. So say Australian researchers who checked up on the diets of 7,000 little kids and then looked at their IQs eight years later. The study, from the University of Adelaide, found a connection:
Kids who were still being breastfed at six months and regularly ate good-for-you foods like beans, cheese, fruit and vegetables at 15 and 24 months had an IQ up to two points higher by age eight.
In contrast, kids who regularly munched on cookies, chocolate, sweets, soft drinks and chips in the first two years of life - had IQs were two points lower by age eight.
This isn't the first study to find a connection between what kids eat early in life and their later intelligence - at least the kind of intelligence measured on an IQ test. In 2011, an on-going British study called the Avon Longitudinal Study of Parents and Children found that toddlers who ate more processed, fatty foods had slightly lower IQs. And the more healthy stuff a toddler ate - like fish and produce - the higher their scores.
The British researchers scored the diets of the toddlers, ages 1 to 3. For every one point increase in processed foods they ate, their IQs at age 8 were 1.67 points lower. And for every one point increase in healthy food, IQs at age 8 were 1.2 points higher. The interesting thing was, early diets were linked with later IQ even in kids whose diets got better or worse after age 3 - suggesting that there's an important early window for helping kids' brains be all they can be. That makes sense. Kids' brains grow fastest in the first three years of life - when connections between brain cells are made at a rapid rate.