Health reform
W. Douglas Tynan, Ph.D., Nemours/Alfred I. duPont Hospital for Children, Jefferson Medical Colg
Do you think guns in the home make your children safer? It's usually not the case. Last January, high school student Anthony Krueger locked himself in his room and shot himself under the chin twice after his mother called the police about his drug use. Stories like this highlight that one of the largest risk factors for teen suicide is the presence of a gun in the home.
In Krueger's case, the 17-year-old from Dover, Del. survived, but faces a long slow recovery from his injuries . Without access to a gun, an emotional argument can lead to broken doors and objects, screaming, tears and even a fist fight, but rarely does it end in death. With a gun present, the circumstances change.
Krueger's mother had bought the gun for protection, and allowed him access so he could "protect" his younger siblings while his mom was at work. His suicide attempt was featured in a Wilmington News Journal article earlier this month that looked at an adolescent suicide cluster in the state last year.
Anna Nguyen, Healthy Kids blog Editor
Whether you'll be signing up for health insurance through the marketplace or your employer, there are things that families should know when it comes to health insurance and preventative services for children under the Affordable Care Act.
The American Academy of Pediatrics put together a useful list for families. Here are some of the main highlights:
1. Benefits and protections are already available.
Peggy Dolan
Today's guest blogger Peggy Dolan is the Founder and Executive Director of the Kelly Anne Dolan Memorial Fund, an Ambler, PA-based nonprofit that advocates on behalf of and provides financial assistance to families whose children are seriously ill, physically and cognitively challenged, or severely injured.
Expenses can add up quickly for families dealing with a life threatening illness of a child. Parents generally realize early on that extensive medical bills and other out-of-pocket costs impact their ability to keep up with everyday household bills like utilities and rent.
At the Kelly Anne Dolan Memorial Fund, we advocate for families who are struggling to make ends meet due to a serious, life threatening diagnosis of one or more children. The added expenses for parents of sick children - such as job loss in order to be with a sick child, childcare cost for siblings, or tutoring for a hospitalized child who is unable to attend school - are often overlooked.
Sari Harrar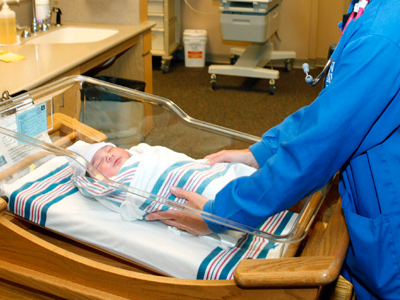 If you're the expectant parent of a baby boy, you face an age-old question that's now a roiling, 21st-century controversy: Will your son be circumcised? Or, as the Journal of Men's Health put it, bluntly, in a 2010 survey of Canadian doctors on the subject: "To cut or not to cut?."
A brand-new position statement from the American Academy of Pediatrics lines up the health benefits -- lower risk for urinary-tract infections and HIV, less chance he'll pass on other sexually-transmitted diseases like HPV (responsible for cervical cancer).
But the AAP stopped short of endorsing circumcision. And the procedure's less popular than ever.
Sari Harrar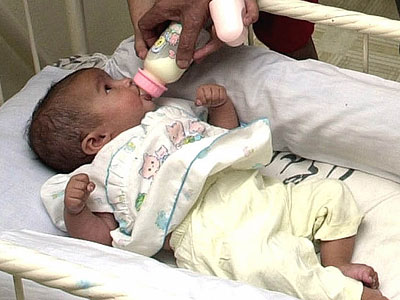 Twenty-seven New York City hospitals will soon lock up the baby formula in their maternity wards - the latest move to limit access to the free formula that breastfeeding advocates warn discourages new moms from nursing the natural way. According to a new Time magazine report, plenty of hospitals across the U.S. have voluntarily banned this freebie. This summer state leaders of the American Academy of Pediatrics endorsed a measure urging doctors to stop passing formula, coupons and related swag along to their patients.
The goal: Encourage breastfeeding. But is free formula really the problem? Is it wise to send new moms home without a back-up source of food for their newborns - especially since there's often too little smart support and skilled lactation advice available for women trying to nurse for the first time?
I am a huge proponent of breastfeeding and nursed my own daughter well past the age of one. I did not breast-feed 100 percent exclusively. I think I managed about 97 percent breast-milk, 3 percent formula. I know, because I agonized over everything that could get in the way. I worried about pacifiers after reading they could interfere with a baby's desire to nurse (they were never a problem), was tense about the couple of times a week my daughter was fed pumped milk from a bottle while I was at work (also never a problem), and concerned about the rare occasions when my milk hurt her tummy (she had a dairy-protein sensitivity that meant I had to avoid milk, cheese and butter) and I had to feed her a bottle of formula instead.
Sari Harrar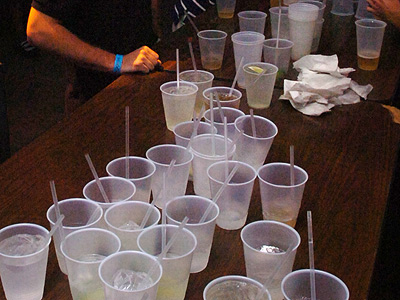 by Rima Himelstein, M.D.
Having two of my kids headed to college this fall, I would be alarmed if their schools were on The Princeton Review's annual list of the "best party schools". That being said, college drinking happens everywhere, including schools that did not make the list. As parents, we need to get educated.
We need to know that college students regularly celebrate "alcoholidays," which are drinking festivals that are complete with costumes and relevant theme drinks. Some refer to alcohol as "liquid courage" for its ability to lower inhibitions, and may use it as an excuse for sexual behavior. And when college students drink, they often binge drink with the intention of getting drunk.
Sari Harrar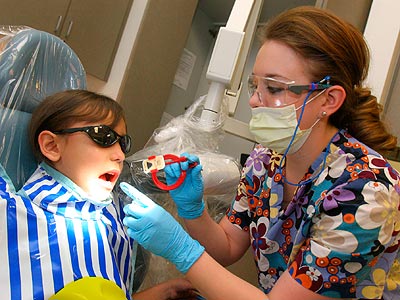 by Sari Harrar
If you've said yes to higher-priced "white" fillings when it's time to fix cavities in your kids' teeth— because they look better or get around lingering worries about mercury in silver-colored fillings — here's news: A new study says there may be a link between the plastics chemical BPA used in some composite fillings and behavior and emotional problems in kids.
The story's grabbing headlines. But the link is tenuous. Researchers analyzed data for 534 kids, age six to 10, who had cavities and were randomly chosen to get amalgam fillings or one of two different types of composite fillings. BisGMA -- a plastic made with bisphenol A (BPA) — was used in one of the composites. Urethane was used in the other.
Sari Harrar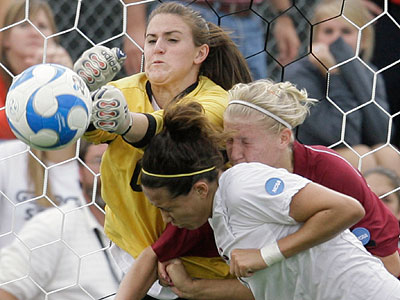 Pennsylvania's brand-new Safety in Youth Sports Act aims to help adults respond better to sports-related head injuries in middle school and high school athletes – so that a kid's brain can fully recover. As Inquirer writer Kathy Boccella noted in this story on Monday, the law is a response to an alarming rise in reported traumatic brain injuries in high school and middle school sports.
The act requires that athletes suspected of suffering a concussion be removed from play right away and bars them from returning until cleared by a physician. It penalizes coaches who don't follow the rules, requires yearly training in concussions for high school coaches, while parents must sign an information sheet on brain injuries. And it requires that schools grant kids the crucial downtime their little gray cells need for recovery.
I asked Christina Master, M.D., an attending physician at Children's Hospital of Philadelphia (CHOP) whose work includes caring for kids and teens with concussions at the hospital's Sports Medicine and Performance Center. I wanted to know why brain rest is so important – and so challenging for kids and their families – after a concussion.