Health Hazards
Kevin Osterhoudt, MD, MSCE, FAAP, FACMT
Today's guest blogger is Kevin Osterhoudt, MD, MSCE, FAAP, FACMT, emergency medicine attending physician and medical director of the Poison Control Center at The Children's Hospital of Philadelphia, and associate professor of pediatrics, Perelman School of Medicine at the University of Pennsylvania. For updates and more information, go to Poison Control Center's Facebook page.
Ingestion of torch fuels, often used in the summertime to fuel patio torches or decorative candles, can lead to severe injury. The good news is that you can prevent this predictable summertime hazard before this year's celebrations of the unofficial start to summer – the Memorial Day holiday weekend.
Already in May, The Poison Control Center at The Children's Hospital of Philadelphia has taken five calls about potentially toxic exposures to these lamp oils. Two toddlers were hospitalized, one in an intensive care unit; and one adult drank some of the oil by mistake. The other two cases involved children playing with the bottle, which led to spilling or splashing the contents on the skin and face.
Gary A. Emmett, M.D., Pediatrics Professor- Thomas Jefferson Univ. & Director, Hospital Pediatrics- TJU Hospital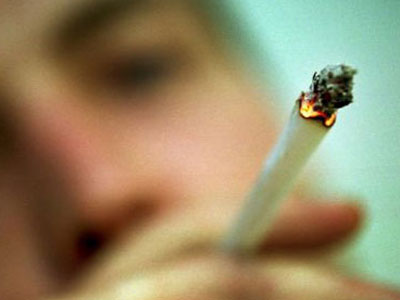 We often hear marijuana isn't that dangerous of a drug. In reality, regular use of marijuana may permanently damage a teen's developing brain – and could lead to a reduction in IQ, other drug use, and mental health issues.
I heard a frightening and eye opening lecture by Dr. Sharon Levy of Children's Hospital Boston about the effect of marijuana on the developing brain earlier this month at the Pediatric Academic Societies meeting in Washington, DC.
Smoking marijuana has all the known side-effects of smoking tobacco except nicotine addiction. So a heavy and early smoker of marijuana is increasing the probability of chronic lung disease and cancer as he or she builds up "pack-years." But the active ingredients in marijuana are dozens of different cannabinoids of which the best known is THC (tetra-hydro-cannabinol). The effect of these active drugs is at the endocanninoid site (also called the anandamide receptor) in the brain.
Hazel Guinto-Ocampo, M.D., Nemours duPont Pediatrics/Bryn Mawr Hospital
Magnetic toys are attractive to everyone. Parents want them for their kids because they're science-related, encourage creativity, affordable, and can keep them occupied for hours. Kids want them because they are cool. These addictive toys can be used to construct endless shapes and patterns and even relieve stress. That's why magnets, in sets of 50 to 200, are also sold as desktop toys. Tweens and teens also use magnets to create jewelry, and wear them to mimic tongue, lip, and nose piercings or studs.
Powerful magnets, made of neodymium-iron-boron, which are 10 to 20 times stronger than older magnets, called ferrite, have been increasingly available for purchase in the past few years.
Generally, most swallowed inedible objects or foreign bodies are not dangerous unless they get stuck such as bigger coins in the esophagus – the tube that connects the mouth to the stomach, or have the potential to erode though the walls of the stomach or intestines such as button batteries and sharp objects.
Anna Nguyen, Healthy Kids blog Editor
The U.S. Consumer Product Safety Commission has recalled about 4,000 Ryan's Room brand Spin-A-Mals Farm and Spin-A-Mals Safari wooden puzzles meant for children over 12 months of age. The puzzles consist of a painted, rectangular board with pegs mounted to it and removable gear and animal-shaped pieces.
Small World Toys received four reports of pegs separating from puzzle boards. No injuries have been reported. More information about the recall, contact information for Small World Toys, and photos of the puzzles can be found at the CPSC online.
---
Read more from the Healthy Kids blog »
Gary A. Emmett, M.D., F.A.A.P.
Azithromycin, a commonly prescribed antibiotic, could potentially cause a fatal irregular heart rhythm in some patients, the Food and Drug Administration warned last week.
This warning will now be reflected on the drug's label which is known as Zithromax, Zmax or as a "Z-Pack." The drug manufacturers producing the product (primarily Pfizer) also agreed with the FDA's recommendation.
It was first reported about a year ago that azithromycin, and some other antibiotics, but not penicillins such as amoxicillin, increased the rate of cardiovascular death, and actually increased the rate of death from all causes after this antibiotic was used in adults. The rate was not insignificant being 47 additional deaths per million doses used (about 1 in every 25,000 doses), according to an article in the New England Journal of Medicine in May 2012. The FDA warning also includes children, although children were not included in the original report.
Hazel Guinto-Ocampo, M.D., Nemours duPont Pediatrics/Bryn Mawr Hospital
Codeine shouldn't be given to a child for pain relief after the removal of tonsils or adenoids because the medication could cause death, according to the the Food and Drug Administration. Children have these surgeries when frequent infections of the tonsils and/or adenoids cause breathing and ear problems.
The FDA recently issued a boxed warning - its strongest warning - about the risks of taking this widely prescribed pain medication after these commonly performed surgeries in children. Codeine is a narcotic opiate pain reliever, available by prescription, alone or in combination with acetaminophen or aspirin. It is also found in some cough and cold preparations.
The FDA's database from 1969 to 2012 identified 10 children who died, and 3 who suffered from an overdose, while taking codeine. The children ranged in age from 21 months to 9 years, were taking the appropriate dose of codeine, and showed signs of overdose within 1 to 2 days. Most of these children were taking codeine for pain relief following removal of their tonsils and adenoids, and had sleep apnea.
Anna Nguyen, Healthy Kids blog Editor
With allergy season right around the corner, a child could easily be taking multiple medications for allergies, and a cold or cough. Parents need to check for a medication's active ingredient because a child could experience a reaction if those medicines have the same active ingredient, according to the Food and Drug Administration.
Many medicines have just one active ingredient. However, combination medicines may have more than one, such as those for allergy, cough, or fever and congestion. More than one combination medicine may be one too many, and a child could get a double dose of the same active ingredient.
Active ingredients are listed first on a medicine's drug facts label for over-the-counter products. For prescription medicines, they are listed in a patient package insert or consumer information sheet provided by the pharmacist.
Anna Nguyen, Healthy Kids blog Editor
If you were to meet Audrey Morgan, you'd find a very upbeat and engaging 16-year-old. The junior at Camden Catholic High School is an avid hang glider, starting to plan for college, and raises money for The Gentle Barn, a sanctuary for abused animals.
What Morgan also wants you to know is that she can do these things despite suffering from episodes of chronic migraines and abdominal migraines, and feeling constantly nauseous since the spring of 2009.
She recently entered a video - titled "A smile can only hide so much" - about her condition in the Neuro Film Festival, a contest held by the American Brain Foundation to help raise awareness and call for more research about brain and nervous system diseases. Winners will be announced later on this month.