Fitness
Bobby Henon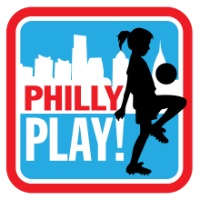 Today's guest blogger is Bobby Henon, a Philadelphia City Councilman representing the 6th District in Northeast Philadelphia. He can be reached through www.bobbyhenon.com.
Riding a bicycle is a great blend of practicality, exercise, and fun, but lot of people still have questions and concerns about biking. They may feel unsafe while riding in busy city streets or hate wearing a helmet. Others may simply be unsure how the rules of the road translate to bikers.
Philadelphia is addressing those concerns in many ways. The Bicycle Coalition of Greater Philadelphia offers many resources for people looking to learn more about biking and bike safety (including adult learn-to-ride classes). Bike lanes have been expanded throughout the City and there's even a new bike share program in the works.
Heather Manning
Today's guest blogger is Heather Manning who lives in Bethlehem, PA with her partner and their sons, Lucas and Miles. Together they hike, paddle, run, swim, visit farms, and attend festivals throughout the Philadelphia and Lehigh Valley area. Her blog originally appeared on Kids Outdoors Philadelphia, a free online community from the Appalachian Mountain Club.
Autumn is time for visiting pumpkin patches, drinking warm apple cider, and viewing the beautiful fall foliage. Living in the Lehigh Valley, there are so many prime locations nearby to view the leaves changing into vibrant autumn colors and so many seasonal events going on that it was tough to choose only a few to highlight, but here are my top 7 picks.
Lauren Falini, Bariatric exercise physiologist, Nemours/Alfred I. duPont Hospital for Children
Could the childhood Obesity Epidemic really be improving? A recent study published in Pediatrics showed improving trends in physical activity, sedentary behavior, diet, and Body Mass Index in sixth to tenth grade students in the United States from 2001 to 2010. Researchers found an increase in the number of days a week children participated in at least 60 minutes of physical activity along with an increased consumption of fruits and vegetables, and eating breakfast. They also found decreases in television viewing, eating sweets and drinking sugared beverages.
This is great news and shows significant improvements in teenagers doing healthy behaviors. Hopefully, this improvement reflects the education parents and children are receiving in schools, the community and doctors offices.
Another recent study showed that obesity rates have slightly decreased in preschool aged children in 18 different U.S. states. This also shows that we are successfully addressing childhood obesity in both preschool aged children and teenagers. This does not mean the epidemic is over. We still have a distance to go to reverse this epidemic, but we are moving forward. We can continue the fight by bringing healthy behaviors into our homes.
Bobby Henon
Today's guest blogger is Bobby Henon, a Philadelphia City Councilman representing the 6th District in Northeast Philadelphia. He can be reached through www.bobbyhenon.com.
The health and well-being of our city's children is a major indicator of our quality of life. As a father of two boys, I want my sons – and all of Philadelphia's kids – to enjoy a safe and healthy childhood that sets them up for a long and healthy life. I'm launching a new program, Philly Play!, to help move us toward that goal.
We've heard the numbers: as many as 40 percent of Philadelphia's kids are overweight or obese, a percentage that is both tragically high and within our capacity to lower. Access to healthy food and environmental changes that support health are key to making this change, and Get Healthy Philly and many other organizations in our city are doing great work to address those arenas. But physical activity and exercise are very important, too. The Centers for Disease Control and Prevention asserts that healthy kids need at least 60 minutes of physical activity per day. The thing is, those 60 minutes can go by in a flash if they're accomplished through active play. I've experienced that for myself through playing with my own kids.
Beth Wallace Smith, RD, Children's Hospital of Philadelphia
School is in session! I could say that it was the whistles during drills from the high school football field that reminded me of fall sports season, but truthfully, it was the cross-country team that passed me running on Kelly Drive that made me think about being a teenage athlete.
Though many teens may not think daily about the direct effect each meal has on their sports performance, the rapidly growing market for sports drinks, nutrition bars, and nutrition supplements has made teenagers more aware of the role nutrition will play in their physical abilities.
Despite their engaging promises and attractive packaging, there is no super bar, drink, or supplement that will be better than an actual healthy diet for teenagers when it comes to making the most of their time the field.
Lauren Falini, Bariatric exercise physiologist, Nemours/Alfred I. duPont Hospital for Children
Have you ever gone outside with your excited child ready to play and not sure what to do, or did your child start out excited to play basketball with you and complained after 10 minutes that it was no fun?
As you probably know, children need at least one hour of physical activity a day, and parents should play with their children to spend quality time bonding. It's also important for a child's health to be active and parents to be role models of physical activity. These are all great goals for families to strive for, but may not always be easy to achieve.
Here are 5 steps to make playing outside with your child easier, fun and effective.
Lauren Falini, Bariatric exercise physiologist, Nemours/Alfred I. duPont Hospital for Children
Are you tired of hearing, "I am bored, there's nothing to do?" Are you getting frustrated that your kids are sleeping in late, watching TV, playing video games, or on the computer all day? Does your child look and act like they have no energy?
Are you worried your child is going to gain weight this summer, from all the extra snacking and screen time (TV, computer, video games, and cell phones), or your child is going to forget a good part of the lessons they learned last school year?
When children are in school, they follow a schedule: wake up at the same time every day, go to school, have class, eat lunch, and then have classes in the afternoon. They have a schedule after school they follow as well: after school activities, homework, dinner, and bedtime. Now that your child has gone from a schedule to what may seem like endless free time, it is no surprise that they are bored or spending their days reclining on the couch.
Lauren Falini, Bariatric exercise physiologist, Nemours/Alfred I. duPont Hospital for Children
With the summer months approaching, children and their parents are looking forward to long warm days playing in the sun. There are a myriad of outdoor activities that can keep kids busy such as sports in the backyard, summer camps, the pool, and long bike rides.
A recent article by the American Academy of Pediatrics addresses concerns that we should have about outside activities for children during the warmest time of the year. It is very important for children to play outside and be physically active throughout the summer, and you can do this by planning your child's day to keep them safe from the sun and heat.
Here are five easy steps for safe and fun play in the sun:
Prevent sunburn: The best form of protection against sunburn is to cover up as much as possible, wear a hat to shade your face and sunglasses that provide UVA and UVB protection. Stay in the shade when possible especially between 10 am to 4 pm when the sun is at its brightest. Don't forget to apply sunscreen even on cloudy days. Sun screen must be SPF 15 or greater and reapplied every two hour.
Dress for the sun: Wear light weight clothes that are light colors. This will help your child stay cool. Your child should only be dressed in one layer, so if they sweat the sweat can evaporate. Moisture wicking clothes are a great choice.
Prevent dehydration: Let your child drink as much water as they want before you go outside. They should not go outside thirsty or begin any physical activity in the heat when they are thirsty. Make sure they take a water bottle with them when they go outside.
Take breaks: Tell your child to take a break every 20 minutes. It does not have to be a long break, but a few minutes to get a drink and catch their breath. If it is really hot out or they are really sweating, take a break every 15-20 minutes.
Watch for signs of overheating or dehydration: If your child complains of stomach or head pains, it could be a sign that your child is too hot or dehydrated. You should take your child to a cool place indoors with air conditioning if possible. Find some shade if that is not possible. Then give your child water to drink, and take some time to cool down.