Drugs and Alcohol
Anna Nguyen, Healthy Kids blog Editor
If you look up "NekNominate" on YouTube, here's a preview of what you'll find: A 20-something pouring beer down a toilet who is then whisked up by friends to drink it upside down. In another video, a young man mixes up a disturbing cocktail of alcohol, milk, live bugs, and a dead mouse in a food processor before drinking it.
What is happening? Kids are being nominated by their peers to take video of themselves downing — or "necking" — strong drinks under bizarre or dangerous circumstances before challenging others to film an even more shocking video to post online within 24 hours. Refusing a nomination could lead to being teased over social media.
The game is believed to have started in Australia and has spread rapidly across the world due to Twitter and Facebook. While some of the videos can be viewed as harmless fun, the drinking game has been linked to at least five deaths of men under the age of 30, CNN reported.
Gary A. Emmett, M.D., Director of Hospital Pediatrics at TJU Hospital & Pediatrics Professor at Thomas Jefferson Univ.
The media was obsessed when famous actor, Phillip Seymour Hoffman, apparently died of a heroin overdose last month. I was saddened last week when I worked a shift at Thomas Jefferson University Hospital nursery when a new baby was born having lost the father to an opiate overdose before the birth, and an acquaintance's young adult son recently died of overdose.
So I was frightened when the Federal Drug Administration approved a new very potent pain killer named Zohydro. The hydrocodone medication is five times more potent than what is on the market at present. Legal prescription opiates are a gateway into addiction for millions of Americans. These drugs directly led to 16,000 deaths in users in 2012 – whether legally prescribed and used for good reasons such as chronic severe pain (often in Sickle Cell Disease for a pediatrician), or illegally diverted into a street drug for widespread use in the United States. This is up from about 4,000 deaths in 1999. Many users after addiction start heroin by injection because it is markedly cheaper than diverted pills, and another 4000, at least, died from heroin last year.
As a pediatrician who works in well baby nurseries, I am even more directly involved in the over 20,000 babies born to opiate and methadone using mothers last year in the U.S., half of whom will have drug withdrawal and have extended stays in the hospital. In 1999, about one in a 1,000 babies in the U.S. was born in danger of withdrawal (officially Neonatal Abstinence Syndrome or NAS), but now almost six in 1000 have a mother on opiates or opiate substitutes such as methadone. In less than 15 years, the number of NAS babies has gone up more than fivefold and many are being born in very poor rural areas such as inland Maine or Appalachian Tennessee and Kentucky where there are limited resources to take care of these babies in small rural hospitals .
Anna Nguyen, Healthy Kids blog Editor
Need some help figuring out how to talk to your child about underage drinking? Wondering how the conversation will play out?
Start the Talk, is a new interactive online tool that helps parents practice tough conversations about underage drinking with their kids in a videogame-like environment.
It is part of the Talk. They Hear You. campaign launched last spring from Substance Abuse and Mental Health Services Administration, which gives parents and caregivers information and tools to start talking to children — as early as 9 years old — about the dangers of alcohol. Research has shown that children start to think differently about alcohol between the ages of 9 and 13, and many children begin to think underage drinking is OK.
Gary A. Emmett, M.D., F.A.A.P
The United States has a crisis in the abuse of prescription painkillers such as oxycodone and hydrocodone. The rate of newborns withdrawing from painkillers or opiates – called neonatal abstinence syndrome or NAS – in the US almost tripled from 2000 to 2009 (1.2 babies per 1000 newborns to 3.4) and has gone up even more since. The areas with the highest levels of addicted newborns are not big cities, but rural areas in states such as Kentucky and Maine, which have very limited pediatric resources to care for these sick infants. The cost of Medicaid for newborns has increased greatly because the care for NAS babies is expensive.
At the other end of the pediatric age range, the Centers for Disease Control and Prevention estimates that there are now 10,000 extra deaths yearly from prescription opiate overdose (some obtained legally, much not) and these include many adolescents and young adults. Additionally, opiate overdose deaths in the past have been heavily male-dominated, but now over one-third are female.
Many factors contribute to the increasing abuse of prescription painkillers by kids, including greater availability. For example, the number of hydrocodone and oxycodone products prescribed legally in the United States increased from about 40 million in 1991 to nearly 180 million in 2007, according to a recent study. The Philadelphia Inquirer recently reported that one man managed to obtain 380,000 tablets of Oxycodone and Xanax from one family doctor in Philadelphia in less than two years by using a small army of accomplices recruited to pose as patients in severe pain
Rima Himelstein, M.D., Crozer-Keystone Health System
When Cory Monteith died in July of an accidental overdose of heroin and alcohol, people were shocked because the 31-year-old actor, well known for his portrayal of a high school athlete on the TV show, "Glee," didn't fit the stereotype of a heroin user.
The fact is that 3 in 100 U.S. high school students have used heroin. This alarming statistic comes from the Centers for Disease Control's most recent survey of 15,425 students in grades 9-12 from 42 states. Keep in mind that the students surveyed were in school — teenagers who are truant may be at higher risk.
Derived from a plant, but lethal as a gun. Synthesized from the opium poppy for the first time in 1874, heroin is one of a group of very strong pain-killing drugs called narcotic analgesics or opioids. Heroin turned out to be so addictive that it has been illegal in the United States since 1924. Today, heroin is smuggled into the United States from Southeast Asia, Southwest Asia, Latin America and Mexico.
Rima Himelstein, M.D., Crozer-Keystone Health System
After placing my items on the belt at a small grocery store in New Jersey, I was quite surprised to look up and see a teenage girl in front of me getting handcuffed by the police. Last summer the store was not selling alcoholic beverages. This year they are. The employee at the cash register was herself a teenager, and when I asked her what was going on, she told me the girl was buying alcohol and "Well, it's against the law."
It is against the law. The legal age for drinking is 21 —no ifs, ands, or buts. Well, maybe one "but:" In New Jersey , parents can serve alcohol to their own teens within their own residence. In Pennsylvania, there are no exceptions.
One of my patients got drunk at a high school party and was taken to the hospital and then the police department. Not being allowed to remain the captain of her sports team was the least of the problems that ensued.
Gary A. Emmett, M.D., Director of Hospital Pediatrics at TJU Hospital & Pediatrics Professor at Thomas Jefferson Univ.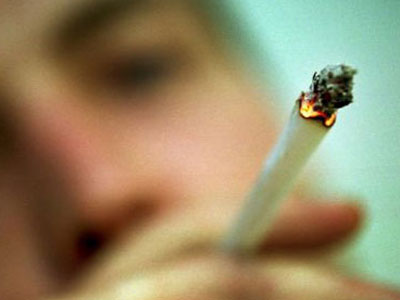 We often hear marijuana isn't that dangerous of a drug. In reality, regular use of marijuana may permanently damage a teen's developing brain – and could lead to a reduction in IQ, other drug use, and mental health issues.
I heard a frightening and eye opening lecture by Dr. Sharon Levy of Children's Hospital Boston about the effect of marijuana on the developing brain earlier this month at the Pediatric Academic Societies meeting in Washington, DC.
Smoking marijuana has all the known side-effects of smoking tobacco except nicotine addiction. So a heavy and early smoker of marijuana is increasing the probability of chronic lung disease and cancer as he or she builds up "pack-years." But the active ingredients in marijuana are dozens of different cannabinoids of which the best known is THC (tetra-hydro-cannabinol). The effect of these active drugs is at the endocanninoid site (also called the anandamide receptor) in the brain.
Anna Nguyen, Healthy Kids blog Editor
We often think about talking to teens about underage drinking, but a newly launched public service announcement campaign tells parents that it's best to tell their kids about the dangers of underage drinking as early as age 9.
The "Talk. They Hear You" campaign from the Substance Abuse and Mental Health Services Administration offers parents advice on how to talk to their kids about underage drinking and prepare for tough questions like "Did you drink as a kid?"
Why talk to your kids about underage drinking? The health and safety risks include injury or death from accidents; unintended, unwanted, or unprotected sexual activity; mental health problems such as depression; and it could lead to drug use. More than a quarter of American youth drink alcohol, found the latest SAMHSA report.