Autism
Sari Harrar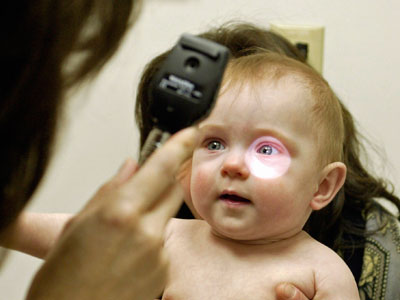 Kids with autism and autism spectrum disorders (like Asperger's Syndrome) can be identified as early as age 14 months – opening the door to family support and earlier interventions to help them reach their full potential. Yet despite the 78 percent increase in diagnosed autism in kids since 2002, experts say many could be recognized sooner – and parents can help.
According to Coleen Boyle, director of CDC's National Center on Birth Defects and Developmental Disabilities, "the most important thing for parents to know is that it's critical to act quickly if there is a concern about your child's development." Speaking to reporters recently when the CDC released new statistics on kids on the autism spectrum, she had this advice: "Don't wait. Talk to your child's doctor about your concerns. Call your local early intervention program or school system for free assessment and remember, you don't need a diagnosis to get services. It's never too late to get help for your child."
So how can you be sure your child – and others – get the earliest possible help? Take these three steps:
Sari Harrar
HealthDay reports today on research showing that the risk of developing autism may be detected earlier than one year of age.
(HealthDay News) -- In children as young as 6 months old, changes in the brain that can lead to autism spectrum disorder may have already begun, preliminary research suggests.
Although early signs of autism, such as problems communicating and repetitive behaviors, can often be seen as early as 1 year, processes in the brain linked to communication are seemingly being altered months earlier, University of North Carolina researchers report.