Katherine K. Dahlsgaard, Ph.D., Lead Psychologist - The Anxiety Behaviors Clinic, CHOP
Picky eating can be inconvenient, annoying, and worrisome, but is it actually harmful to your child? That depends on how long it lasts and its severity. Most children tend to go through a vexing icky-picky phase when they are toddlers – that's developmentally normal. What's also developmentally normal is that children gradually come out of this phase and expand their diet beginning in the late preschool/early kindergarten years and then continue to diversify the range of foods they eat comfortably and enthusiastically into adulthood.


By contrast, long-term picky eaters continue to eat food similar to the color of bride dresses, favoring variations on the theme of white, cream and beige (e.g., cereal, bagels, chicken nuggets, and plain buttered noodles). They are highly reluctant to try new foods, rigidly brand loyal, and uncommonly (often hysterically) sensitive to changes in the appearance, quality, or quantity of a preferred food.

Prolonged picky eating becomes unsafe in several ways. First, a diet of soft, carbohydrate-based finger foods is naturally lacking in the vitamins and minerals that derive from a diverse diet, which leads to nutritional compromise even if the child remains normal weight.
Warren Brill, D.M.D., M.S.
Today's guest blogger is Warren Brill, D.M.D., M.S., a pediatric dentist in Baltimore, Maryland. He is the American Academy of Pediatric Dentistry president and a national spokesperson of the AAPD, as well as an advocate for the dental health and overall well-being of children.
The American Academy of Pediatric Dentistry recently launched the Monster-Free Mouths Movement to underscore the vital importance of early oral care, and given February is National Children's Dental Health Month, it's a great time to join the Movement!
AAPD's Monster-Free Mouths Movement aims to arm parents and caregivers with important tools and information to help fight the Mouth Monsters (tooth decay). And there is no doubt that help is needed: by age 5 nearly 60 percent of kids have had tooth decay. The rate of tooth decay in tots is alarming not only because it is on the rise, but it becomes harder to treat once it sets in, especially if at an early age. The good news is that this top chronic infectious disease among our nation's children is nearly completely preventable. While most parents and caregivers are aware of the importance of brushing and flossing, it's only part of the puzzle in preventing tooth decay.
Anita Kulick, President & CEO, Educating Communities for Parenting
I vividly remember the first time my son's pediatrician asked me to leave the examining room during his annual check-up. He said that as his patients approached adolescence, it was his practice to spend a few minutes with them privately. It would allow them to ask any questions or voice concerns that they might not be willing to discuss in front of their parents.
At first, I was fuming. I thought, "Who does this doctor think he is?" After all, my husband and I have been in charge of our son's health from the moment of his conception. We're his parents, the ones who know him best. We have a good relationship, we openly and often talk about difficult issues and the challenges he may be facing. We only want what's best for him.
Once I got over my misplaced anger, I realized that the doctor also wanted what was best for our son. That day turned out to be a learning milestone for all of us. Our son had the chance to take another step away from childhood and toward independence and manhood. He also had the chance to share his thoughts, worries, and personal questions with someone other than his Mom and Dad, someone especially skilled at asking and answering difficult questions.
Anna Nguyen, Healthy Kids blog Editor
Many of us are usually trying find recipes that cut calories, but famlies with sickle cell diseases need more calories to stay healthy.

Now these famlies have a new resource that can help - the sickle cell team at Nemours/Alfred I. duPont Hospital for Children led by dietitian Michell Fullmer recently developed a unique cookbook that offers appealing and healthy calorie-dense meals and snacks such as loaded oatmeal, smoothies, frittatas, and chili. The free cookbook is available online here.

Kids and teens with sickle cell disease break down red blood cells faster than other children do, their bodies use more energy and need more calories to maintain health, avoid complications, and keep pace with their peers. High calorie foods and extra snacks can be very helpful.

Sickle cell disease are are a group of inherited red blood cell disorders. Healthy red blood cells are round, and they move through small blood vessels to carry oxygen to all parts of the body. In someone who has SCD, the red blood cells become hard and sticky and look like a C-shaped farm tool called a "sickle". The sickle cells die early, which causes a constant shortage of red blood cells, according to the Centers for Disease Control and Prevention.
Liz Coover, RD, LDN
Liz Coover, RD, LDN is a clinical dietitian for the Healthy Weight Program at The Children's Hospital of Philadelphia.
Happy Valentine's Day! Bake outside of the box with this fun and easy brownie recipe. The secret ingredient that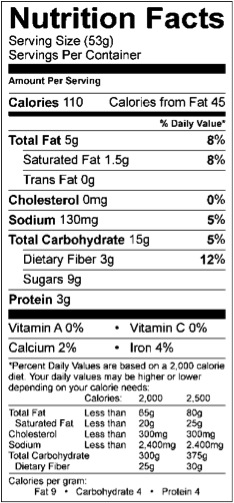 makes these bites so fudgy is black beans! Full of fiber and protein, beans can be an excellent base to sweet treats in blondie bars, cookies or cupcakes
Love Bites
Stephen Aronoff, M.D., M.B.A., Temple University Hospital
A child with fever is one of the most complex problems in the field of pediatrics. Unlike adults, children will respond to simple viral infections with spectacular elevations in temperature. The approach to the febrile child varies depending on the child's age, state of health, and associated symptoms.
While a myriad of studies have been published on the subject, there is surprisingly little evidence that provides definitive guidance so I will try to focus on several myths and facts when it comes to children with fevers.
Myth #1: Any temperature over 98.6 F is a fever.
Anna Nguyen, Healthy Kids blog Editor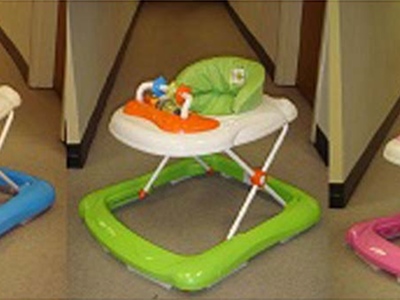 BebeLove recalled about 3,600 of its walkers because they failed to meet federal safety standards. They were sold for babies age 6 months or older. The walkers contain a plastic- covered foam padded seat with a plastic base and toy tray.
Style number 358 can fit through a standard doorway and is not designed to stop at the edge of a step as required by the federal safety standard. In addition, style number 368 contains leg openings that allow the child to slip down until the child's head can become entrapped at the neck. Babies using these walkers can be seriously injured or killed, according to the U.S. Consumer Product Safety Commission.
No injuries have been reported. For more information, go to the CPSC website.
---
Anna Nguyen, Healthy Kids blog Editor
Childhood obesity and access to health care remain some of the most pressing issues when it comes to children's health in Bucks, Delaware and Chester counties, according to recently released reports from Public Citizens for Children and Youth, a children's advocacy non-profit.
The reports found that nearly 20,000 children in Bucks, Chester, Delaware and Montgomery counties are uninsured. More than a quarter of those kids (5,692) are undocumented and cannot enroll in CHIP or Medical Assistance.
In the three counties, about 114,000 children are overweight or obese. In addition, disparities persisted between children of different races, ethnicities, insurance statuses and incomes.