Archive: September, 2012
Sari Harrar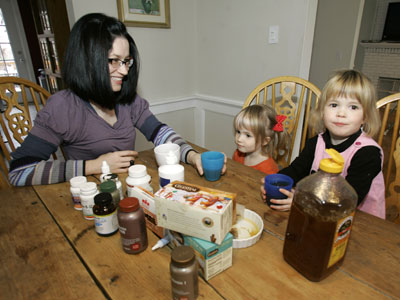 Sore throat season's coming and with it one of the big guessing games of parenthood: "Is it strep - or not?" About 30 percent of kids who get trundled off to the doctor with a sore throat are actually playing host to streptococcus bacteria. This super-contagious bug hits infectious heights from October to April, especially among 5 to 15-year-olds, who often pick it up when classmates cough, sneeze or leave it behind on desks and doorknobs.
But though doctors prescribe antibiotics for 70 percent of sore throats, infection experts announced this week that plenty are actually look-alike viral infections - and don't need drugs or even a trip to the doctor's office. And that's not the whole strep story. For the past few years, doctors have been noticing that about one in 10 sore throats in teenagers aren't strep either - but are caused by nasty bacterium called Fusobacterium necrophorum that can lead to a sometimes-deadly condition called Lemierre syndrome.
Like strep infections, these sore throats need antibiotics, too. Since there's no test for a Fusobacterium necrophorum infection, groups like the American Academy of Family Physicians suggest doctors look for potential signs of trouble and prescribe bacteria-fighting drugs, usually penicillin.
Sari Harrar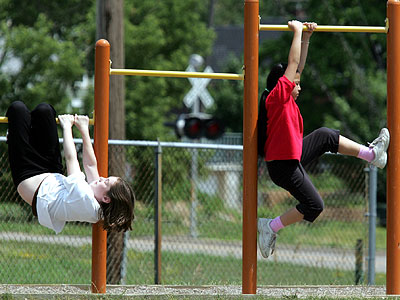 There are plenty of studies in the news these days warning that teens, preteens and even little kids have heart-disease risk factors that once only happened to adults ... but today a brand-new report paints a picture parents shouldn't miss. Researchers in Finland took a look at the arteries of 589 middle-aged people - and found that those who had signs of high blood pressure and/or high LDL cholesterol as teenagers were up to three times more likely to have calcium deposits in the blood vessels in their hearts.
About one in five women and men in the study had calcium deposits in their coronary arteries. That's bad news, because these calcium specks are an early sign of heart disease. Plaque's building in artery walls - and that can squeeze down the size of arteries that carry blood to the heart or trigger a heart attack if plaque breaks open. How did middle-aged calcium deposits relate to teen blood pressure and cholesterol levels?
Teens with the highest levels of "bad" LDL cholesterol were 37 percent more likely to have calcium-lined arteries as adults. How high? Average LDL level in this group was about 132 - a level considered high by the National Heart, Lung and Blood Institute. The ideal LDL level for kids and teens is below 110.
Marvin Lovell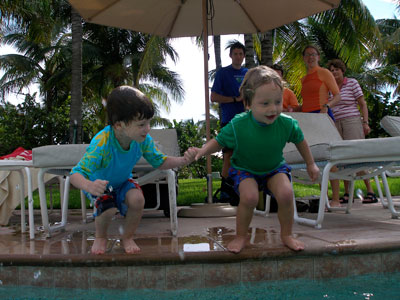 by Marvin Lovell, E.D.M., M.A.
Editor's note: That old song "You've Gotta Have Friends" applies to kids, too. Your child's friends can help him or her develop self-confidence, a strong sense of self and even better communication skills. Going back to school means reconnecting with old friends - or the need to make new ones. Here's how you can help.
In my private practice working with children and adolescents (and even adults), I find that the value of social connections are often taken for granted. We are social beings by nature and our sense of belonging with others is a basic human need. My work with children and adolescents often involves encouraging individuals to take the "risk" of connecting with others. I encourage this because I have found that children, adolescents, and even adults find comfort in knowing that others may be experiencing similar concerns and general life experiences. Once children realize how they have "connected" with others, many of my clients report feeling better, less anxious, and have an improved sense of self.
Sari Harrar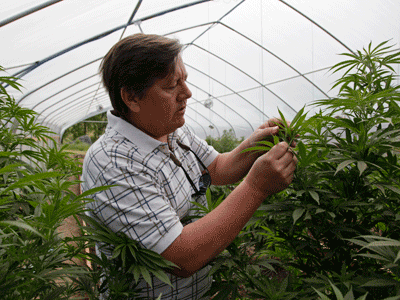 Does Marijuana Cause Cancer - or Prevent It?
Last week's Healthy Kids post about a new study that regular marijuana use by teens dumbs down their IQs later in life raised a ruckus. Our expert panelist, adolescent specialist Rima Himelstein, MD, cited research finding that marijuana use can increase cancer risk - a connection many commenters questioned loudly.
One commenter pointed out that some studies show compounds in marijuana may have anti-cancer properties. Another contended there's no scientific proof that marijuana raises risk. Where's the truth? Here's what the research says:
Rima Himelstein, M.D., Crozer-Keystone Health System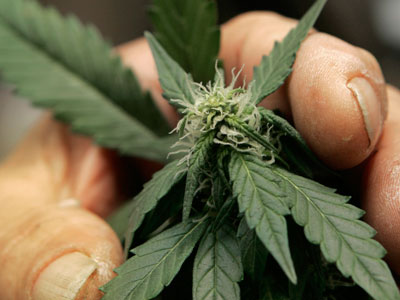 by Rima Himelstein, M.D.
Marijuana is the most widely used illegal drug in the world — including by adolescents. New research findings published in the Proceedings of the National Academy of Sciences (PNAS) indicate that teens who become daily marijuana users may be losing IQ points.
Marijuana 101 for Parents
Matthew Prowler, M.D.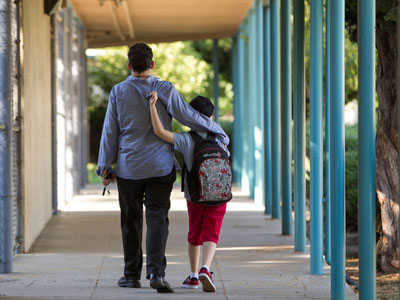 by Matthew Prowler, M.D.
Do cranky kids make cranky parents? The coming of fall and the return to school can mark a time of relief for some parents – less time is spent thinking about what your child is going to do all day. But for others, this season provides a new (or all-too-familiar) host of stresses. Getting your child up and dressed, fed, out the door, and to sleep on-time can be anywhere from an annoying challenge to an all-out daily battle.
Does your child argue with you constantly, throw temper tantrums or actively defy you on a regular basis?
Christopher C. Chang, M.D., Ph.D.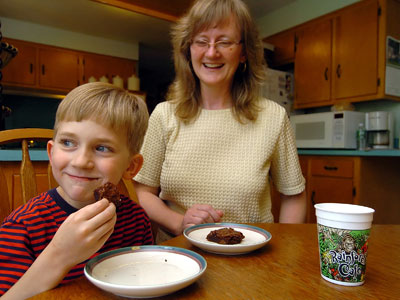 by Christopher C. Chang, M.D., Ph.D.
Editor's note: Six million American kids have food allergies - and studies show that up to 18 percent of them have had a reaction to a food eaten at school. How can you keep your kid safe and stop worrying? Allergy expert Christopher C. Chang, M.D., Ph.D. of Nemours/Alfred I. duPont Hospital for Children has this advice.

Imagine your child bites into a French fry, only to feel that familiar upset stomach and itching sensation begin – a typical allergic reaction. You know she's allergic to fish, but this is a potato! As it happens, the French fries had been cooked on the same equipment that was used to fry fish.
Garry A. Emmett, M.D.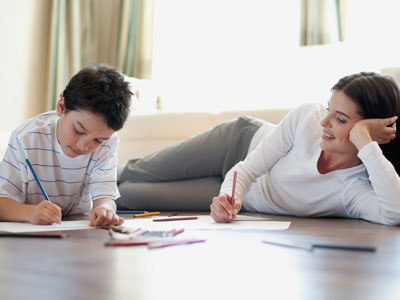 by Garry A. Emmett, M.D.
When your child first starts school or daycare there are many little surprises - and some problems - that will arise. You should be prepared.These four tips will help you get through the school year with flying colors, and give your child the support she or he needs to succeed.
#1. They will get sick. First of all, especially the first time they are in a group of 6 or more children, they will become ill a lot. The average child starting school gets ill every 4 weeks. But this is an average, some are very lucky and hardly get ill at all and some seem to be ill all the time. Other then washing your hands a lot (to prevent you from catching what your child has) there is not much you can do. If your child is in pain or uncomfortable with a fever, give them lots of liquids (milk is fine for most people) and give them acetaminophen (Tylenol) or ibuprofen (Motrin or Advil) no more than 4 times in 24 hours. Here is a dosage chart, but these medicines come in various strengths and this only applies to the most common liquid concentrations