Archive: August, 2012
Sari Harrar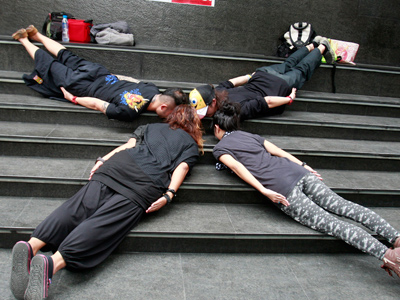 From sipping codeine-laced "purple drinks" to car-surfing, "planking" and vodka "eye-balling", dangerous teen "trends" can take deadly turns - yet often fly below parents' radar. Fueled by celebrities, internet instructions and Facebook fame, here's the latest on five that the parents of teens and preteens should know about:
#1. Purple Drink. This mix of soda, hard candies and codeine cough syrup can cause hallucinations, unresponsiveness, and lethargy. Popularized in hip-hop and rap music as "purple drank", the drink is now blamed for the death of a 14-year-old St. Paul, Minnesota girl earlier this month, according to a report in the Star Tribune newspaper. The concoction, also known as "lean" and "dirty Sprite" was mixed up and given to her by adults at a birthday party.
#2: Planking. Laying facedown with your hands stiff at your sides in an unlikely place, then having a friend snap a photo to post online sounds harmless. And often, planking's simply funny - as photos of teens planking on stools and even on a grand piano, posted on a Web site devoted to this internet craze show. No one's sure where it began. Some say it was invented in Australia, others say the 1993 movie The Program - in which a quarterback lies down in the middle of a highway - has inspired copycats. But it's dangerous. Planking's killed one Australian man, who fell from a seventh-floor balcony, and left another in a coma according to a Fox News report. Newer versions like "Batmanning" - hanging upside-down by your feet - and a Russian version called "skywalking" (climbing to dangerous spots on tall buildings) - aren't any safer.
Sari Harrar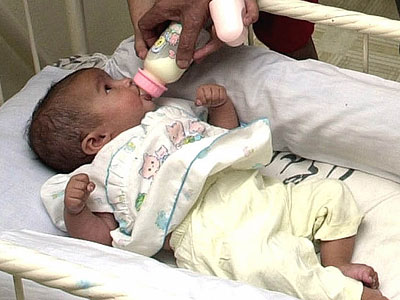 Twenty-seven New York City hospitals will soon lock up the baby formula in their maternity wards - the latest move to limit access to the free formula that breastfeeding advocates warn discourages new moms from nursing the natural way. According to a new Time magazine report, plenty of hospitals across the U.S. have voluntarily banned this freebie. This summer state leaders of the American Academy of Pediatrics endorsed a measure urging doctors to stop passing formula, coupons and related swag along to their patients.
The goal: Encourage breastfeeding. But is free formula really the problem? Is it wise to send new moms home without a back-up source of food for their newborns - especially since there's often too little smart support and skilled lactation advice available for women trying to nurse for the first time?
I am a huge proponent of breastfeeding and nursed my own daughter well past the age of one. I did not breast-feed 100 percent exclusively. I think I managed about 97 percent breast-milk, 3 percent formula. I know, because I agonized over everything that could get in the way. I worried about pacifiers after reading they could interfere with a baby's desire to nurse (they were never a problem), was tense about the couple of times a week my daughter was fed pumped milk from a bottle while I was at work (also never a problem), and concerned about the rare occasions when my milk hurt her tummy (she had a dairy-protein sensitivity that meant I had to avoid milk, cheese and butter) and I had to feed her a bottle of formula instead.
Rima Himelstein, M.D., Crozer-Keystone Health System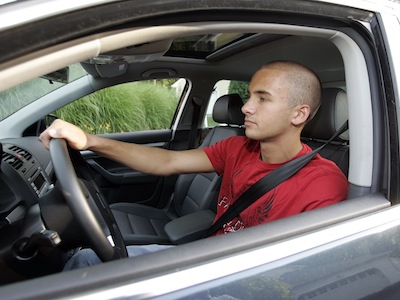 by Rima Himelstein, M.D.
As a pediatrician and parent, I was encouraged to read some of the results of the 2011 National Youth Risk Behavior Survey, which indicate that our teens are driving more safely than they did a decade ago:
Use of seatbelts increased from 74 percent to 92 percent.
Riding with a driver who had been drinking alcohol is down to 24 percent from 40 percent.
Driving after drinking alcohol decreased to 8 percent from 17 percent.
But we still have a long road ahead with teen driver safety: One of every three students recently texted or e-mailed while driving! And studies show that distracted driving causes 20 percent of all automobile accidents.
Beth Wallace Smith, RD, Children's Hospital of Philadelphia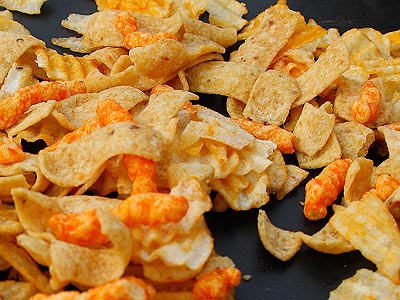 When it comes to the obesity crisis in this country, it seems like every month there is a new plan of action to combat a different source of concern. Recently the targets have been changing what is available in school lunches, and then limiting the size of soft drinks sold. Last week, the journal of the American Academy of Pediatrics (AAP) released new information about another school related concern: The snack table.
Laws that limit schools sales of junk foods as snacks and in vending machines were reviewed to determine if there was a relationship between stricter laws and decreased rates of weight gained by students. The study results showed that the children in schools with stricter regulations gained less weight over the three years. On average, children with the most limitations gained 2.2 pounds less than students in schools with more lenient rules. In addition, the children's Body Mass Index (BMI) trend, or weight for height ratio trend, was improved within that same group.
More importantly, the study found that the longer the regulations were in place (i.e. from grade school to high school), the better kids' overall weight and BMI trends were. This brings up the important point that healthier habits that start early and are reinforced throughout adolescence are more likely to provide a benefit than severe changes as a reaction to weight gain.
Gary Emmett, M.D.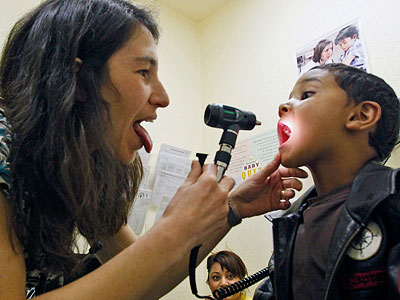 by Gary Emmett, M.D.
I saw a 3 ½ year old boy in my office this week, and his father was very concerned about stuttering. The patient would get caught up in consonants with "hard" sounds such as 'g' or 'k,' and have trouble getting the words out. Doctors call anything that interferes with getting the sounds of speech out "dysfluency". Otherwise he was a bright, friendly and articulate young man who was fun to have an office visit with. Should his father worry?
Only a little bit of worry is reasonable. About 5 percent of children have dysfluency (stuttering) between 2 and 5 years old. In over 90 percent of cases it just goes away by the fifth birthday with many getting better in just a few weeks. Dysfluency is more than just stuttering (repetition of the initial consonant), it also may include prolonging words, repeating words, having almost explosive speech, or injecting "nonce" words such as "well" or "uh" that do not add any meaning to your sentence.
Sari Harrar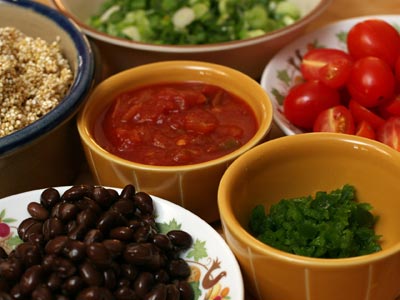 Brain food is real - and so is "brain-draining" food. So say Australian researchers who checked up on the diets of 7,000 little kids and then looked at their IQs eight years later. The study, from the University of Adelaide, found a connection:
Kids who were still being breastfed at six months and regularly ate good-for-you foods like beans, cheese, fruit and vegetables at 15 and 24 months had an IQ up to two points higher by age eight.
In contrast, kids who regularly munched on cookies, chocolate, sweets, soft drinks and chips in the first two years of life - had IQs were two points lower by age eight.
This isn't the first study to find a connection between what kids eat early in life and their later intelligence - at least the kind of intelligence measured on an IQ test. In 2011, an on-going British study called the Avon Longitudinal Study of Parents and Children found that toddlers who ate more processed, fatty foods had slightly lower IQs. And the more healthy stuff a toddler ate - like fish and produce - the higher their scores.
The British researchers scored the diets of the toddlers, ages 1 to 3. For every one point increase in processed foods they ate, their IQs at age 8 were 1.67 points lower. And for every one point increase in healthy food, IQs at age 8 were 1.2 points higher. The interesting thing was, early diets were linked with later IQ even in kids whose diets got better or worse after age 3 - suggesting that there's an important early window for helping kids' brains be all they can be. That makes sense. Kids' brains grow fastest in the first three years of life - when connections between brain cells are made at a rapid rate.
Sari Harrar
Approximately 30 children die each year from being left alone in cars. In today's Healthy Kids Minute, Richard Brodsky, M.D., of St. Christopher's Hospital for Children discusses hyperthermia and the importance of checking your backseat before you exit, even if you are just an occasional caregiver.
Sari Harrar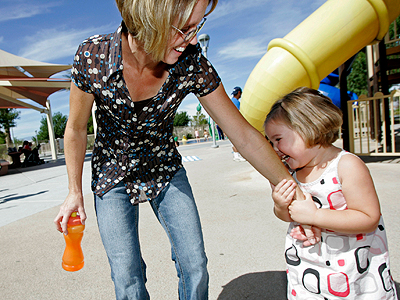 An attitude adjustment - from griping to gratitude - could have profound health benefits for teens, a new study says. Researchers from California State University measured the gratitude "levels" of 700 10- to 14-year-olds, then checked back four years later.
Compared to the least grateful kids, those who were the most grateful had:
gained 15 percent more of a sense of meaning in their life;
become 15 percent more satisfied with their life overall (at home, at school, with their neighborhood, with their friends and with themselves);
become 17 percent happier and more hopeful about their lives;
experienced a 13 percent drop in negative emotions and a 15 percent drop in depressive symptoms.
Positive-psychology researchers have been looking at the effects of gratitude in adults for years, but this is one of the first studies to look at it in teens. The good news for parents is that helping kids develop gratitude may have fairly quick results.