Archive: July, 2012
Sari Harrar
In this week's Healthy Kids Minute, doctors at St. Christopher's Hospital for Children stress the importance of reading aloud to children from ages 0-5 as their brains develop.
Sari Harrar
by Sari Harrar
Helicopter moms and Tiger moms, here's news: Practicing "intensive parenting" may be hazardous to your mental health. In a new study from the University of Mary Washington in Virginia, researchers found that women who practiced this style of child-raising were more likely to feel stressed and depressed. They also felt they had less family support. The study was published in the July issue of the Journal of Child and Family Studies. You can read a summary here.
Researchers looked at 181 moms with kids younger than age 5. Using online questionnaires, they asked them how they felt about five intensive-parenting tenets. Among those on board with at least three beliefs, one in four had signs of depression. These moms were less satisfied with their lives and felt more stressed-out.
Sari Harrar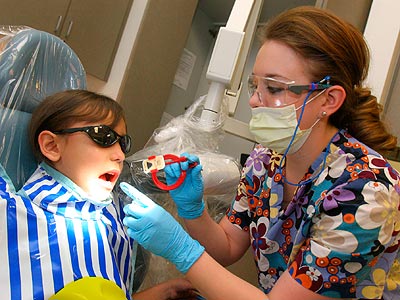 by Sari Harrar
If you've said yes to higher-priced "white" fillings when it's time to fix cavities in your kids' teeth— because they look better or get around lingering worries about mercury in silver-colored fillings — here's news: A new study says there may be a link between the plastics chemical BPA used in some composite fillings and behavior and emotional problems in kids.
The story's grabbing headlines. But the link is tenuous. Researchers analyzed data for 534 kids, age six to 10, who had cavities and were randomly chosen to get amalgam fillings or one of two different types of composite fillings. BisGMA -- a plastic made with bisphenol A (BPA) — was used in one of the composites. Urethane was used in the other.
Sari Harrar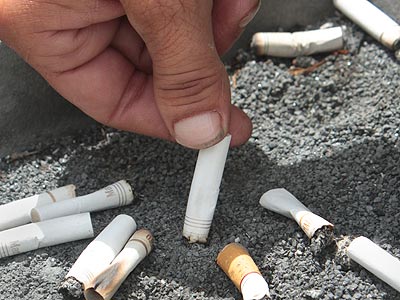 by Rima Himelstein, M.D.
Listening to music, watching TV, late nights, sleeping in, and no homework ... no wonder teenagers can't wait until summer. The trouble with summer is that teens are more likely to try drugs during this time. A recent study found that during the summer months, teenagers are more likely to try alcohol, cigarettes and marijuana for the first time.
Each day during June and July...
11,000 teens try alcohol
5,000 teens try cigarettes
4,500 teens try marijuana
Sari Harrar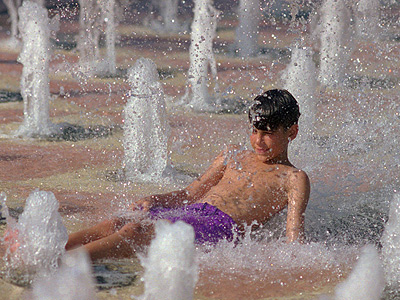 One sunburn in childhood doubles your kid's risk for melanoma — the deadliest of skin cancers — later in life. So we send our kids to the pool, to camp, to the beach slathered in sunscreen, covered in sun-protection clothing and bathing suits made from sun-protection fabrics, topped with floppy hats they probably take off the minute we're out of sight.
Sunscreen's a good thing. A really good thing. Researchers in Australia — home to brilliant sun and some of the world's highest melanoma rates — found in one big study that slathering it on every day cuts risk 50 percent. And regular use drops odds for invasive melanoma, the worst kind, by 70 percent.
More sunscreens than ever offer broad-spectrum protection against the sun's UV-A and UV-B rays. That's important, because both contribute to cancer. UV-A rays penetrate more deeply into the skin, dinging the DNA in deeper skin cells. UV-B rays harm upper layers of the skin.
Sari Harrar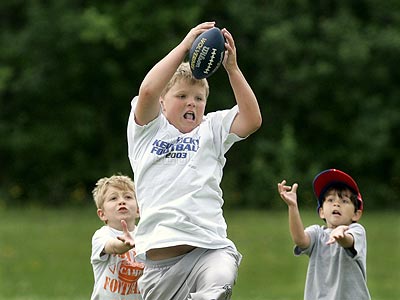 by Sari Harrar
If your child's got a sports camp, summer practice for school sports or will be tooting a horn, twirling a baton or waving a flag at summer marching-band rehearsals, here's some advice from Christopher Haines, DO, FAAP, FACEP, Director of the Department of Emergency Medicine at St. Christopher's Hospital for Children: Get them acclimated to outdoor temperatures before they go.
"You can't spend most of the summer in air-conditioning, then suddenly start long outdoor and feel good," says Haines. "Every summer we see several kids in the emergency room who weren't acclimated before sports or band camp -- especially before summer football practice. They get dehydrated and can even have a breakdown of muscle tissue if they're overexerting in heat without enough hydration."
Sari Harrar
In this week's Healthy Kids Minute, Richard Selznick, Ph.D., director of the Cooper Learning Center in Vorhees, N.J., notes that video games can be addictive, violent and sedentary. He offers advice on keeping video game use under control.
Sari Harrar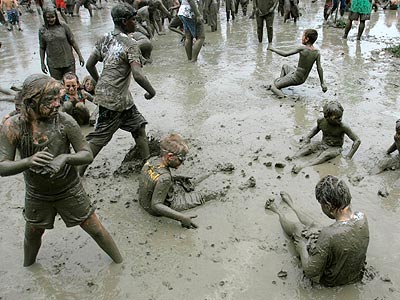 by Sari Harrar
A new study says that for some kids, a dog or cat at home lowers risk for colds and ear infections. Researchers weren't sure why -- but suspect that pets, especially dogs, expose young children to micro-organisms that help "teach" their immune systems how to respond. It brings up a question that's been bugging parents and experts for more than a decade: Is a too-clean environment unhealthy for kids? Do they just need more dirt in their lives?
The dog study looked at nearly 400 little kids from Finland. Those who had lived with dogs during their first year were about one-third more likely to be healthy during their first year, compared to babies who didn't have a pet in the home. Babies with dogs in the home were 44 percent less likely to develop an ear infection, and 29 percent less likely to need antibiotics than their petless peers. Exposure to cats helped somewhat, too.