Archive: June, 2012
Sari Harrar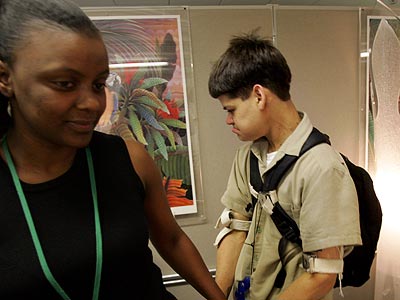 by Sari Harrar
Kids with disabilities are three times more likely to experience abuse compared to kids without disabilities, according to the group Prevent Abuse America. One reason: Kids and teens with special needs may be more dependent, longer, on caregivers. They may not grasp that some abusive behaviors are just that – and they may not be able to escape or defend themselves. Adding to the issue for concerned parents: Teaching kids how to protect themselves may be more challenging.
Now, a new book aims to help. Written by Hunter Manasco, Ph.D., an assistant professor of speech-language pathology at Misericordia University in Dallas, Pa, "An Exceptional Children's Guide to Touch: Teaching Social and Physical Boundaries to Kids" (Jessica Kingsley Publishers, July 2012) aims to guide parents in talking to and teaching kids how to stay safe.
Jolynn Thomas
by Jolynn Thomas, MS Ed.

As many as 1 in 100 little kids may have childhood apraxia of speech (CAS) – when a child knows what she wants to say, but muscles of the lips, jaw and tongue aren't coordinated enough to form the words. Numbers are rising because CAS is being recognized in more kids and at earlier ages, when it's easiest to correct. In this guest post, speech and language pathologist Jolynn Thomas, describes CAS – and tells the story of a young boy's diagnosis and treatment.
Meet Billy. At five years old, Billy's vocabulary only consists of a few single functional words like stop, no, home and all done. Like thousands of other young children, Billy has Childhood Apraxia of Speech (CAS) - a speech sound disorder with impaired planning and production of the movements for speech production and melody of speech.
Gary A. Emmett, M.D., Director of Hospital Pediatrics at TJU Hospital & Pediatrics Professor at Thomas Jefferson Univ.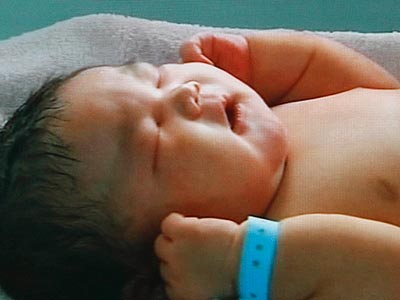 by Gary A. Emmett, M.D.
The FDA has again issued warnings about using benzocaine in the mouth of small children. Found in teething and numbing gels and liquids such as Anbesol, Hurricaine, Orajel, Baby Orajel, and Orabase according to the FDA, benzocaine can cause a rare but potentially fatal disorder.
I first found out 20 years ago about the rare but quite severe side effects of benzocaine in little children especially if there is an overdose. Giovanni was a cute little boy of five months who lived in a multigenerational house with multiple caregivers. He was very upset with his sore gums from teething, and the family had bought a teething gel. At least six different relatives rubbed it on his gums in a three-hour period.
Sari Harrar
Exposure to the chemical naphthalene – found in some moth balls, tobacco smoke, emissions from coal- and wood-burning stoves and even some house paints – can damage kids' DNA in ways that may raise cancer risk. In a recent study of 113 5-year-olds, researchers from the Columbia Center for Children's Environmental Health (CCCEH) found "chromosomal aberrations" that scramble genetic coding in 30 kids.
Those with higher levels of naphthalene in their urine were more likely to have DNA disturbances of a type called chromosomal translocations known to increase risk for precancers in adults. The researchers are continuing to follow these children. "Translocations can persist for years after exposure. Some accumulated damage will be repaired, but not everyone's repair capacity is the same. Previous studies have suggested that chromosomal breaks can double an adult's lifetime risk for cancer, though implications for children are unknown," lead study author Manuela A. Orjuela, M.D., Sc.M., said in a Columbia University press release.
In the meantime, it makes sense to keep naphthalene out of the house.
Gary A. Emmett, M.D., Director of Hospital Pediatrics at TJU Hospital & Pediatrics Professor at Thomas Jefferson Univ.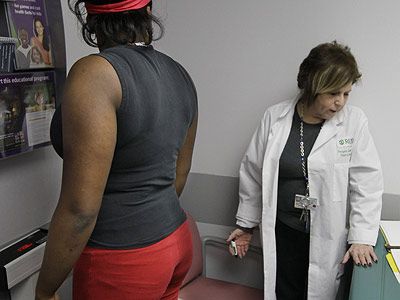 by Gary A. Emmett, M.D.
The obesity "epidemic" is now old news, but it is scaring the heck out of medical practitioners since we know that the very heavy children we are now seeing will have chronic illnesses such as Type II diabetes, hypertension, fatty liver, gall bladder disease and chronic hip problems 20 to 30 years earlier than their parents did.
This change in disease patterns will change society. Although all economic levels and all racial and ethnic groups are affected by trend toward being overweight, the Centers for Disease Control and Prevention reports that risk may be higher for kids from lower-income families. And University of Pennsylvania childhood obesity experts report that nearly a quarter of Mexican American adolescent boys were obese in 1999–2002, compared to 19 percent of African Americans and 15 percent of whites. And among teen-age girls, 24 percent of African Americans, 20 percent of Mexican Americans, and 13 percent of whites were obese.
Gary A. Emmett, M.D., Director of Hospital Pediatrics at TJU Hospital & Pediatrics Professor at Thomas Jefferson Univ.
by Gary A. Emmett, M.D.
Recently, Pennsylvania Governor Tom Corbett signed the Sudden Cardiac Arrest Prevention Act "for preventing sudden cardiac death in student athletes ... ." This makes Pennsylvania the first state with legislation on the books protecting kids from SCA.
It is hard to be against a bill that could help prevent some of the 7,000 SCA-related deaths that happen nationally in young people each year. In sudden cardiac arrest, the heart suddenly stops beating – usually because the heart's chambers begin to quiver rapidly and irregularly. While rare, SCA has led to the collapse and death of kids and teens who seem perfectly healthy.
Sari Harrar
Swimming season has arrived, when families head to the pool, the lake or the beach. If Memorial Day is just the start of a long season of fun in the water – or even if your child, like almost every kid, will find herself near a body of water this summer – it's time to brush up your water-safety know-how.
According to a recent Centers for Disease Control and Prevention report on childhood and teen accidents, 983 kids ages 0 to 19 drowned in 2009. The organization Safe Kids USA says
Swimming pools are the most common site for a drowning to occur among children between the ages 1 and 4 year.
Approximately 72 percent of pool submersion deaths and 55 percent of pool submersion injuries happen at a home.
Eighty-four percent of drowning deaths among children ages 5 and under occur at a home, while 45 percent of fatalities among children ages 5 to 14 occur at a public pool.
In one national study of drowning-related incidents involving children, a parent or caregiver claimed to be supervising the child in nearly nine out of 10 child drowning-related deaths.
Two-thirds of drowning deaths occur in the summer, between May and August, and most commonly on the weekends.
Sari Harrar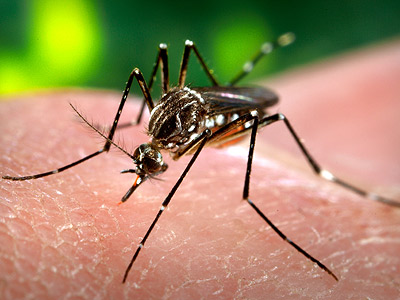 The first mosquito carrying West Nile Virus flitted into Berks County, Pa., in early May this year – the earliest this virus has been detected here since the state began tracking in 2000. A few weeks later, the virus was found in mosquitos during routine checks in Pottstown and in Lehigh and York counties. Mosquito experts credit the warm winter and wet spring for an earlier-than-usual start to the mosquito season.
So far this year, 18 of 1661 mosquito samples in 14 Pa. counties have tested positive for West Nile, according to the state Department of Environmental Protection. The virus has also been found in a mosquito in Burlington County, South Jersey.
West Nile Virus is a headline-grabbing health threat. In most people, it causes no symptoms. About one in five develop a fever, body aches and fatigue. And about one in 150 develop brain inflammation and severe symptoms including a high fever and severe headache (which deserve a quick trip to the doctor's office). In 2011, there were just six cases in Pennsylvania, seven in New Jersey and one in Delaware and most were mild according to the Centers for Disease Control and Prevention.