Archive: May, 2012
Rima Himelstein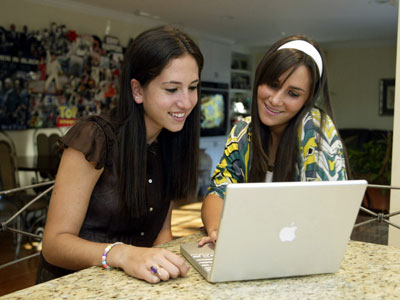 by Rima Himelstein, M.D.
When people discover that I am a doctor for teenagers, they frequently look at me with disbelief. How could I willingly spend my entire day in the company of teenagers? Easily — because with teenagers, there's never a dull moment.
Adolescence comes from the Latin word, adolescere, meaning "to grow up." There is no single pathway for every adolescent. The road may be bumpy or smooth. Each path is unique to a culture, family, and individual. Yet, all adolescents work on certain tasks — and, like the "3 Rs," they are required!
Sari Harrar
Over 2 million kids, ages 14 and younger, show up in hospital emergency rooms each year with fall-related injuries. Kids tumble down stairs, fall off playground equipment, take spills from bikes, scooters and skateboards – or fall out windows. About 80 die.
While fall-related deaths among kids have dropped in recent years, falls remain a leading cause of unintentional injury for children. Parents can take steps to keep kids safe – without padding them with bubble-wrap before they head out to the park or keeping the training wheels on their bikes til they turn 18.
I was curious about the types of falls that are most common – and most dangerous. One study of national injury data found that these are most common:
Sari Harrar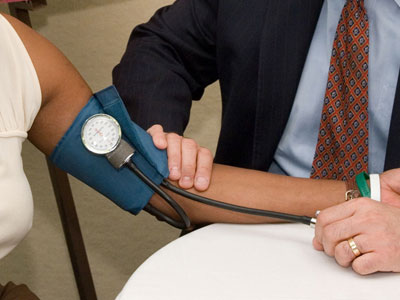 High blood pressure sounds like a problem that pops up late in middle age – coinciding with a growing collection of elastic-waist pants in the closet, walking shoes that are gathering dust and perhaps an uptick in stress as you worry about your parents, your kids, your job and more! But a recent report from the University of Michigan Health System suggests high blood pressure may be a rising health concern for kids and teens – yet it's often missed.
One reason for the slip-up is that doctors don't take kids' blood pressure at every visit, and only write it down about 26 percent of the time. Another reason is that a healthy blood pressure reading for a child or teen varies with his or her age, sex and height. "When it comes to young people's blood pressure, we can't use a flat number value for what's normal or abnormal like we do in adults. They may have a reading of 80/40, which sounds good, but that may actually be high," lead author Margaret Riley, M.D., told a Detroit TV station.
You can see blood pressure tables for kids and teens here, on the website of The National Heart Lung and Blood Institute's website.
Sari Harrar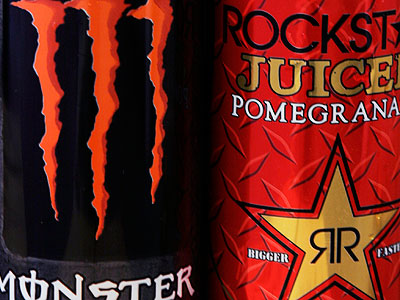 The sports drinks and energy drinks that up to 62 percent of teens drink regularly deliver more than calories and caffeine. A new study shows that high acid levels can permanently damage the glossy enamel of their teeth.
"Young adults consume these drinks assuming that they will improve their sports performance and energy levels and that they are 'better' for them than soda," says Poonam Jain, B.D.S., M.S., M.P.H., lead author of the study and director of The Community and Preventive Dentistry Program at Southern Illinois University. "Most of these patients are shocked to learn that these drinks are essentially bathing their teeth with acid."
Jain and her team swished samples of human tooth enamel in 13 different drinks for 15 minutes four times a day, then stored the enamel chips in artificial saliva the rest of the time. After just five days, the enamel showed signs of wear.
Beth Wallace Smith, RD, Children's Hospital of Philadelphia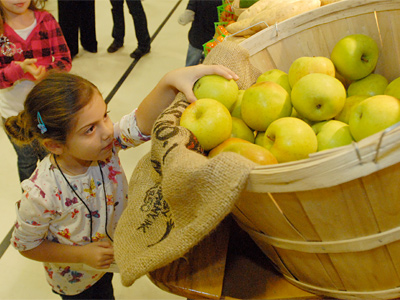 When reality television personality Bethany Frankel announced on the cover of a popular parenting magazine that she was raising her toddler as a vegetarian, she was criticized by both the media and parents around the country. People called her, "crazy" and called her decision "child abuse." I wasn't worried.
My colleague's three-year-old son became a vegetarian by preference. Though her husband was in a panic, she wasn't worried either.
So it raises the question that I hear over and over ... is it safe for your child to be vegetarian?
Gary Emmett, M.D.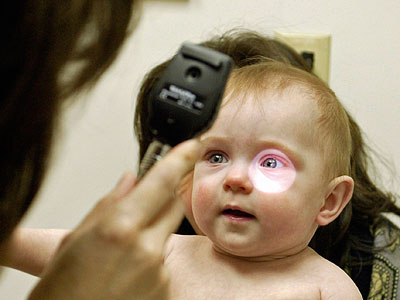 by Gary Emmett, M.D.
Five years ago, a one-year-old boy named Connor was brought into my office for a second opinion. He had gone to a fine pediatrician on the Main Line who knew that something was very wrong, but did not know exactly what. As a baby, Connor had seemed healthy and normal until about 4 months when instead of growing new skills, he started losing old ones. He had rolled over by 4 months, but then he stopped turning over. He no longer paid attention to people or smiled for his mother. Connor had seen a developmental specialist who took a sample of his chromosomes and performed an imaging study of his brain, but couldn't make a diagnosis.
Connor's mother was determined to find out what was wrong. She is a very bright woman who knows that names give us power. We might find a treatment if we knew the name of Connor's condition. We might find the origin of his developmental delay if we had a name. We would know if it could happen again in his family. (Fortunately, it did not. Connor has a younger, perfectly healthy sister and an older, equally healthy brother.)
Sari Harrar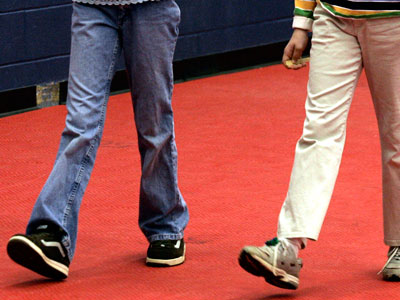 Classic fitness advice says kids need an hour of vigorous activity every day. In theory, that makes sense. In real life, it can be tough figuring out whether your child's gotten 5, 10 or 200 minutes of activity in a day. When they're in school, you're not there to see what they're doing. And even when they're at home playing in the backyard or jumping around in the basement, they're not actually in constant motion – kids' play and even most kids' games (from kickball to freeze tag to soccer) involve lots of starts and stops.
But a cheap piece of technology could help. Plenty of kids will wear a pedometer. And a new study of 1,613 kids ages 6 to 19 says that by checking the number on the screen, you can estimate their activity level. Researchers from Canada's Children's Hospital of Eastern Ontario Research Institute determined that kids who get 12,000 steps a day are hitting the 60-minute goal. "Step counts are something that children and teens can easily monitor themselves and use to work toward personal health goals," says lead author Rachel Colley, Ph.D.
You could spend $25 to $99 (no, that's not a mis-print!) for a special kid's pedometer. But don't do it. Pedometers get dropped, lost, left in pants pockets and run through the washer and dryer. A cheaper model makes more sense; you'll find pedometers that cost as little as $5 in local discount stores.
Christopher C. Chang, M.D., Ph.D.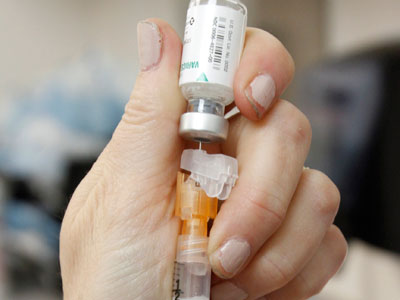 Pollen season came early this year, bringing with it an early start to the sneezing, sniffling, itchy-eyes season for many kids. If your child's discomfort lasts for weeks or months on end or is so severe that it interferes with school, other activities or sleep, you may wonder if allergy shots are the answer.
At Nemours, only a small proportion of our allergy patients receive allergy shots. In fact, allergy shots were more common 30-40 years ago than they are today for a variety of reasons. Now medication does the trick for most kids.
There are basically three treatments for allergies:
Avoid the allergen. Environmental controls such as keeping windows shut on high-pollen days and keeping pets out of a child's bedroom; if he or she is allergic to pet dander.
Medication to relieve symptoms. These include antihistamines and decongestants (ask your doctor about the best types and dosage for your child) and prescription drugs such as inhaled nasal steroids and leukotriene antagonists.
Allergy shots. To treat allergies that are not effectively relieved by medications, allergy shots are a viable option for children. For some kids, allergy shots may temporarily alter their immune systems and allow them to develop tolerance to allergens. Shots don't work for everyone or every allergen; for example they haven't been effectively studied in the treatment of mold and certain animal allergies (horses, rabbits, etc). However, they do work well for dust mite, some common household pet allergies (dog and cat), grass and other pollen allergies.