Archive: March, 2012
Sari Harrar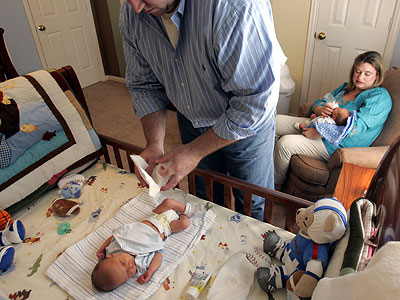 Today we're featuring a popular blog post from terrific, local children's health blog Two Peds in a Pod. Our guest bloggers — the "peds" in the title — are two Bucks County pediatricians: Naline Lai, M.D., of Buckingham Pediatrics, who is on staff at Doylestown Hospital, and Julie Kardos, M.D., of Children's Hospital of Philadelphia Care Network Newtown Pediatrics, who is on staff at St. Mary Hospital and Lower Bucks Hospital.
Okay, admit it.
Before you became a parent, you never really gave much thought to poop.
Philly.com staff
In this week's Healthy Kids Minute video, Jill Foster, M.D., chief of immunology at St. Christopher's Hospital for Children, talks about Philadelphia's high rate of sexual activity in children younger than 12, and some of the mistaken beliefs leading to it.
Beth Wallace Smith, RD, Children's Hospital of Philadelphia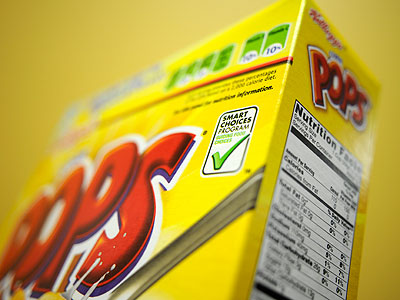 As a parent, you have a million things on your weekly to do list, and somewhere on that list is grocery shopping. While cruising through the aisles, you are mentally organizing your meals, finding the best deals, and buying the best products for your family. You put the "9 grain" bread in the cart next to the "all natural" yogurt because the claims on the packaging ensure it's healthy. Right?
Wrong. I'm afraid to tell you you've been fooled. Yes — you, me, pediatricians, and anyone who has been to the grocery store in the last five years and purchased the "multigrain" cereal, 9-grain bread or "all natural" yogurt without reading the ingredients label first. Many of the claims that we see on the packaging of foods for children and instinctively trust are nothing more than clever marketing terms.
A 2011 study called Claiming Health examined 58 children's food products marketed as healthy choices on the front of the package. The nutritional content was compared with Dietary Reference Intakes (DRI) and the U.S. Dietary Guidelines for Americans. Of the products compared, 84 percent failed to meet the DRIs for total fat, saturated fat, sugar, sodium or fiber.
Gary Emmett, M.D.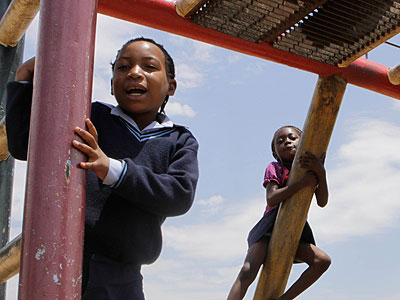 Are kids forgetting how to play – or being robbed of opportunities to move their bodies, explore their world and learn how to get along with others? Plenty of research says yes. One Yale University study found more aggressive behavior and more expulsions in preschools with less play time. There's some evidence that creativity and curiosity are taking a hit, too.
A recent Cincinnati Children's Hospital Medical Center study even found that 'safety first' playgrounds – the ho-hum type with slow slides, short climbing sections and enclosed platforms that don't lead anywhere interesting – are so boring that kids don't want to play on them for very long. "Children learn on the playground," the lead researcher told HealthDay. "They learn about nature, weather and the seasons, motion, concepts of distance and speed, and cause and effect. They learn how to negotiate and talk with their peers. And they learn fundamental gross motor skills, like how to throw and catch a ball, and how to skip."
What ever happened to those high metal sliding boards, metal-pipe monkey bars, wooden see-saws and crazy merry-go-rounds of the past? Pediatrician Gary Emmett, M.D., director of hospital pediatrics at Thomas Jefferson University Hospital and a contributor to the Healthy Kids blog has these thoughts:
Sari Harrar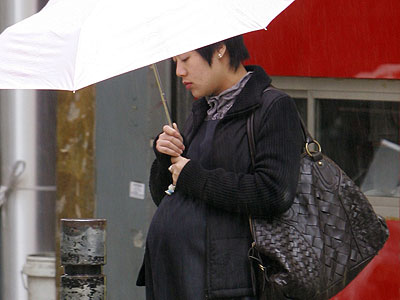 A report out this month in the American Journal of Obstetrics & Gynecology says women who are pregnant, or trying to conceive, should avoid environmental toxins that can affect the development of a fetus – and even have life-long health effects. The list includes mercury in certain kinds of fish, lead in paint in older homes and some cosmetics, pesticides and chemicals called endocrine disruptors such as BPA found in some plastics.
Easy steps you can take at home include taking off your shoes at your front door, to keep toxics out of your house. Eating less processed and canned food. Avoiding plastics with recycling codes #3, #6 and #7. And not using chemical tick and flea collars or dips for pets. More details:
Mercury
Risk factors: Exposure can come from eating some types of fish, contact with quicksilver, and use of skin-lightening creams. Exposure during pregnancy can lead to adverse neurodevelopmental outcomes that include lower IQ, poor language and motor development.
Reducing exposure: Pregnant, preconception and breastfeeding women should follow U.S. Environmental Protection Agency and state-specific fish consumption guidelines. Avoid shark, swordfish, king mackerel, tile fish and large tuna. (Not all fish is dangerous and growing babies benefit from the good fats in fish – talk with your doctor about what's safe and how much to have.)
Find more information about mercury here.
Sari Harrar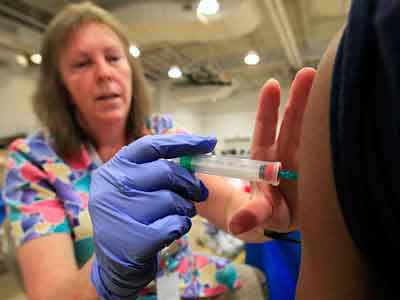 Increasing numbers of pediatricians are dismissing families that refuse vaccines for their children – due to frustration with uncooperative parents and fears about contagious kids in the waiting room. But should they? This week, University of Pennsylvania bioethicist Arthur Caplan urged doctors not to give up on them.
"Ethically, I think I understand why doctors may say, 'Look, I don't want to deal with nonvaccinators. It's poor practice, it puts people at risk in my waiting room, and I'm not going to do it,' " Caplan said in a video on Medscape.com, a medical-news website aimed at health-care practitioners. [You'll have to register – it's free — to see the video.] "But that gets these parents into the office, and you may have a chance at persuading them to vaccinate their children. I am going to argue that it is important to try hard, to not dismiss these people but stick with them to see if you can persuade them."
As a small yet growing group of parents refuse childhood vaccines, more doctors are standing their ground. Big reasons parents say "no" include worries about the rising number of recommended vaccines for kids, continuing fears about autism and vaccines (despite a lack of research evidence), and fall-out from the 2000 controversy over thimerosal preservative in vaccines.
Philly.com staff
In this week's Healthy Kids Minute, Mary Trotter, registered dietitian with Nemours Health and Prevention Services, talks about getting children into healthy eating habits. And that includes her secret to a "perfect lunch" — in particular, one that your child will actually want to eat.
Sari Harrar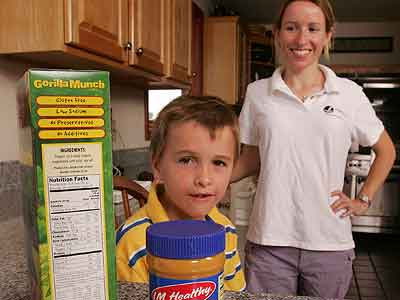 Food allergies in kids are on the rise – and so is the emotional toll they can take on parents. A recent survey by the Food Allergy Network found that 62 percent of parents felt fearful and 50 percent felt frustrated about a food allergy's effects on their child. Over 40 percent said their kid had to skip restaurant outings, visits to friends' homes, birthday parties and sleepovers due to concerns about dangerous or even life-threatening reactions to the foods he or she might encounter.
They also felt isolated – most said their child knew just one or two other kids with food allergies. If that's you, or a parent you know, there's a smart online community of fellow parents waiting to help with emotional support, allergy-free recipes and practical solutions for all sorts of allergy-related challenges – and it's just a click away. The Kids With Food Allergies Foundation, based in Doylestown, Pa., has 28,000 members, a serious panel of medical advisors and a lively and diverse set of online forums (topics range from "Asthma, Eczema and Gastroesophageal Reflux (GERD)" to "Children on No Foods or Few Foods" to "Birthdays and Special Celebrations on Restricted Diets".
"If you post a question, you're going to have five or six answers in just a few hours," says founder Lynda Mitchell. Based in Bucks County, KFA is the nation's largest and oldest online community for families with food allergies, she says.