Archive: October, 2012
Sari Harrar
What did one in seven girls and one in six boys have in common in a new Canadian study? These 10-year-olds got bullied several times a week at school -- most often by fellow students who called them names, taunted them and tried to turn them into social outcasts.
But many of these potential victims had something special on their side that buffered some of bullying's damaging effects on mood and self-esteem -- the support of friends, classmates, parents and other adults. Researchers from the University of British Columbia found that bullied kids felt depressed, anxious and dissatisfied with their lives. But those who had positive relationships with other people had higher levels of self-confidence and felt better about life than kids who tried to cope on their own. This was especially true for girls.
This study deserves parents' attention for two reasons:
Rima Himelstein, M.D., Crozer-Keystone Health System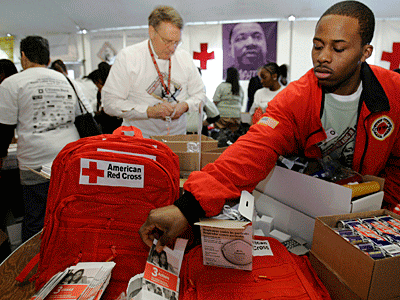 By Rima Himelstein, M.D.
"Never doubt that a small group of committed people can change the world. Indeed, it is the only thing that ever has." -Margaret Mead
In 2010, 4.4 million teenagers (26 percent of youth ages 16 to 19) gave 377 million hours of volunteer service to communities across the U.S.; 39 percent of teenagers who volunteer, do so on a regular basis.
Sari Harrar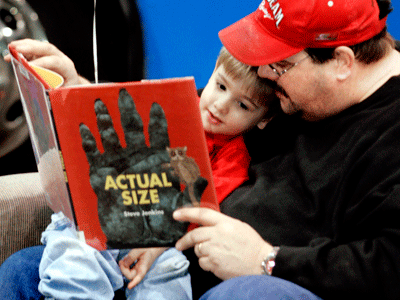 by Sari Harrar
Every parent knows the drill for encouraging kids to love reading - surround them with books, read to them, let them see you reading. But a new article in the American Psychological Association's monthly magazine takes the advice further in smart ways that might surprise you.
You'll find the full story (Bringing books to life: Psychologists' research points to new ways to nurture young readers) here, in the October issue of the APA publication Monitor on Psychology. But don't let the magazine's stuffy title put you off. The reading strategies are designed to fit into the time you already spend with your kids - and can help your kids really experience the excitement of letters, words, stories and books.
Gary A. Emmett, M.D., Director of Hospital Pediatrics at TJU Hospital & Pediatrics Professor at Thomas Jefferson Univ.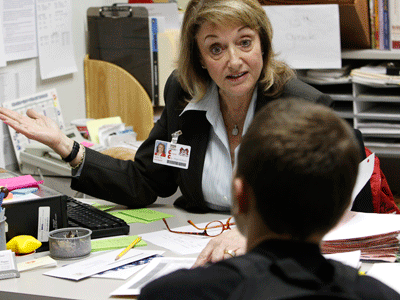 by Gary A. Emmett, M.D.
Multiple studies show that when children witness or - even worse - are personally assaulted, there are long-term consequences for their health and behavior. Children caught up in the web of violence have much higher chances of:
Poor school achievement
Early sexual activity
Depression
Participating in violence themselves.
A recent New England Journal of Medicine study looked at the experiences of more than 5,000 fifth graders in three different urban areas - Birmingham, Ala., Houston and Los Angeles. It focused on health disparities between African-American, Latino and white children. One finding was the chances that a child witnessed the threat of injury, or saw actual injury caused by a gun, were four times higher in African-American children than in white children. When the researchers took socio-economic status into account, African-American kids were still twice as likely as white or Latino kids to have witnessed violence even when they lived in similar neighborhoods and had similar incomes.
Sari Harrar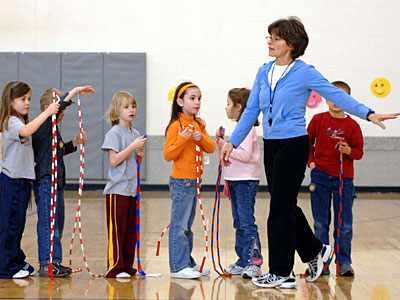 By Sari Harrar
Nearly one-third of American kids are seriously out of shape-- but the tests schools currently use to check physical fitness are often outmoded and can miss the mark, says a new report from the Institute of Medicine.
Having strong and healthy muscles, heart rates and lungs protect kids from major health problems in later years and are linked with brighter mood, better school performance and a bigger hippocampus, a brain region involved with learning and memory.