Beth Wallace Smith, RD, Children's Hospital of Philadelphia
Whether your child has a sweet tooth or not, parents often have questions about sugar. Sugar is a type of carbohydrate that the body uses as a source of energy. Some foods naturally contain sugar like fruit (fructose) and dairy (lactose).
Added sugars are the biggest dietary concern because excessive intake of sugar can cause unnecessary weight gain. In children, early excessive weight gain can lead to type 2 diabetes and other adult-type conditions like high triglycerides.
In recent years, there seems to be a growing list of sweetening options available on grocery store shelves, but here are 5 things you really need to know.
Your child's body doesn't know the difference between all of those added sugars. Whether it's honey, cane sugar, or plain old white granulated, your child's body will use each source for energy, and store the excess as fat. There are some specific medical situations when a child's body can't tolerate a certain kind of sugar (fructose or lactose intolerances), but most often, the body won't differentiate the rest.
Know your sugar terminology. All of the following are added sugars that can be found in the ingredient list. Remember, no one is particularly better (or worse) for your child: Corn syrup, Cane sugar, fruit juice concentrate, honey, agave, sucrose, molasses, maple sugar, brown sugar, and raw sugar.
Other than sweetened beverages, breakfast is one of meals highest in added sugar. Sweetened breakfast cereals, breakfast pastries, muffins, jelly, syrup…all are common sources of sugar in a child's diet. If one of these items is on the menu, consider making some adjustments in the snacks and other meals for the day to balance the diet.
The food label does not distinguish between added and naturally occurring sugars. In order to get an idea about how much added sugar the product contains, look at the ingredient list. Ingredients are listed by weight, so the earliest items in the list are the major components of the product. If sugar or a sweetening product is one of the first three ingredients, leave it on the shelf.
Don't be fooled by manufacturer's labels. Recently, companies have started to make their own claims on product packages, but these claims are not often regulated. Just because the manufacturer tells you it's a good choice, doesn't mean it would meet your requirements for a healthy item. Always check the ingredients.
A child's consumption of sugar sweetened foods and beverages is particularly concerning because these foods may take the place of more healthy foods needed for growth and development. Trying to limit the added sugar in your child's diet to zero may be impossible, but this is one true instance where moderation is the golden rule.

---
Anna Nguyen, Healthy Kids blog Editor
Uninsured children can receive free eye exams and, if needed, two free pairs of eyeglasses at Give Kids Sight Day on Saturday, April 12 in Philadelphia.
All children, 18 and under, will be examined on a first come, first served basis from 8:30 am to 2:00pm. No insurance or appointments are necessary. Registration for the free event will take place at the Hamilton Building at Thomas Jefferson University located at 10th and Locust Streets.
The fifth annual event is being sponsored by Public Citizens for Children and Youth (PCCY), Wills Eye Hospital, Eagles Youth Partnership, Thomas Jefferson University, Visionworks, and the First Hospital Foundation.
Rebecca Rogers, RD, LDN, clinical dietitian, Healthy Weight Program at The Children's Hospital of Philadelphia
Everyone loves pizza, right? Frozen mini pizza snacks are convenient, but not the best choice for an afternoon snack. This recipe will get you thinking outside of the box (the pizza box that is) for a great tasting homemade pizza alternative that will hold you over until dinner.
Veggie Pie in the Sky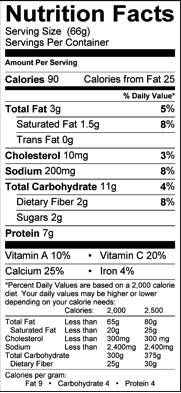 Ingredients:

Gary A. Emmett, M.D., Director of Hospital Pediatrics at TJU Hospital & Pediatrics Professor at Thomas Jefferson Univ.
Editor's note: Last week, we took a more in-depth look at meningitis and local cases in the Philadelphia region. Here's a look at how the disease affects those in the United Kingdom. Our regular contributor Gary Emmett, MD, recently traveled to London.
The world is too small. That was my first thought last week when an undergraduate at Drexel University died of meningococcal meningitis B. People are always surprised when this happens since many know that all children are supposed to get a meningococcal immunization at age 11 and then again before college.
However, the "B" strain of this germ is still very rare in the United States and the U.S. shot (or "jab" as they say in Britain) contains four other strains: A, C, W-135 and Y. These strains accounted for over 90 percent of the approximately 1500 cases of meningococcal meningitis and meningococcal septicemia (blood infection) seen in the U.S. yearly and the most widely strain seen in Sub-Saharan Africa.
Katherine K. Dahlsgaard, Ph.D., Lead Psychologist - The Anxiety Behaviors Clinic, CHOP
In my clinical practice, I specialize in treating children with selective eating disorder (aka Avoidant/Restrictive Food Intake Disorder). In a recent post, I addressed the question of whether picky eating is harmful. The short answer was "yes:" prolonged picky eating compromises a child's nutrition, inhibits their ability to eat like their peers at social and school events, and generally makes mealtimes a battleground (harmful to family harmony, not to mention parental sanity).
The following are my recommendations to help your picky eater. They are probably most appropriate for kids aged 5 to 10, the age group that I generally treat. The list assumes that you have already seen a physician to rule out any medical cause for the picky eating, such as swallowing difficulties or gastro-intestinal problems.
Believe that your child is capable of eating just about any food. That extreme distress he displays whenever there's pressure to try a new or nonpreferred food? It is not the result of a physical or psychological incapability. Rather, it is the result of years of avoidance. A basic rule of the brain is this: The longer something is avoided, the more distressing and impossible it seems. This goes for just about anything, from completing a big homework assignment, to starting a complicated project at work, to calling someone up and asking for a date. It's also true for a food.
What's needed, then, is repeated exposure to foods until your child habituates to them. Habituation is just a fancy word for "learned safety" or "the brain gets used to it." Research has shown that young children need an average of 8 to 15 exposures to habituate to and accept a new food. Unfortunately, how many times do most parents offer a food before deciding their child will never like it? Just 3-5.
For the picky eater, exposure means tasting and swallowing the food. It does not, in this case, mean merely having the food on the plate, looking at it, touching it, or smelling it.
You are no doubt wondering, "But how do I get my kid to swallow it?" Answer: By making it worth his while. Plenty of research confirms that kids will eat nonpreferred foods for rewards. In my experience, the easiest and most motivating reward is access to screen time after a meal.
Establish a consistent pattern, such as requiring your child to taste and swallow a new or nonpreferred food each night at dinner. Start with very small bites and then work up to larger and larger amounts as your child gets over the initial days of distress and comes to accept that a nightly "challenge food" is just another dreary fact of daily life.
Many desperate parents have tried telling their children that they can't leave the table until they have eaten a nonpreferred food. In my experience, this leads to a child who sits at the table for hours, whining loudly and often. My recommendation is to require that he eats that nightly challenge food within the first 5 minutes of a meal. Go ahead and set a timer. The 5-minute rule means he gets it over with right at the start of the meal and then everybody can relax.
Reward successes and mostly ignore failures. He eats the nightly challenge food = lots of praise and access to rewards/privileges. He doesn't = "No screentime for the rest of the night, but I know you can do it tomorrow" said once, with sincerity and optimism.
Don't worry about rewarding or restricting privileges based on eating: There are no credible, converging lines of scientific evidence that doing so causes eating disorders or self-esteem problems. Think about it: parents require their children do things they don't want to do for their own good all the time (teeth brushing, taking a bath, getting homework done). That's called good parenting. Why should it be any different when it comes to insisting your child eat a varied and healthful diet?
Remember, this will not happen overnight. It will not happen over many nights. It will happen over many months – so be patient. With enough successful exposures, your child will eventually habituate to enough foods that his diet is greatly expanded and mealtimes are a peaceful experience for everyone.
---
Have a question for the Healthy Kids panel? Ask it here. Read more from the Healthy Kids blog »
Rima Himelstein, M.D., Crozer-Keystone Health System
Can we talk? While most of us agree it would be best for our teenagers to wait until they are older to have sex, at least half are having sex by the time they graduate high school. And what's more troubling is that their behavior is sometimes based on myths, which puts them at a high risk for sexually transmitted infections (STIs) and pregnancy. Here are eight of the myths that I hear most often from my teenage patients and how I respond:

1. Myth: STIs and pregnancy won't happen to me.

My response: You are normal to believe "it won't happen to me" because it is a normal part of adolescence (the "personal fable") to feel that way. But STIs and pregnancy can happen to you.
Anna Nguyen, Healthy Kids blog Editor
Looking for a resource that has all you need to know about vaccines from a trusted source? The Vaccines on the Go: What You Should Know app from The Vaccine Education Center at The Children's Hospital of Philadelphia offers a breadth of information on vaccines in an easy navigable format.
The app includes information about:
Vaccines and the diseases they prevent, along with potential side effects
Vaccine safety topics, including autism, vaccine safety monitoring systems, and too many vaccines
Types of vaccines and how they're made
Recommended immunization schedules for children, teens and adults
You can also find a list of vaccine-related videos, such as vaccines for babies, and human papillomavirus and the HPV vaccine.
Liz Coover, RD, LDN
Liz Coover, RD, LDN is a clinical dietitian for the Healthy Weight Program at The Children's Hospital of Philadelphia.
Smoothies are maintaining their reign as a popular and "healthy" way to pack in plenty of fruits and vegetables for breakfast or a quick snack. But beware of store-bought drinks – they may have so much added sugar that you might as well be drinking a milkshake!
Skip the calorie laden smoothie bar and try our very own nutrient-packed version made with whole fruits and vegetables. The only sugar you will find in these shakes is fructose, the natural kind found in fruit in appropriate portions. Feel free to substitute a dairy alternative milk or yogurt (this will alter fiber and protein amounts).