Denise Jeffery RD, LDN, clinical dietitian, Healthy Weight Program, The Childrens Hospital of Philadelphia
Looking for a healthier version to prepackaged chicken nuggets? Give these homemade nuggets a try. They have much less fat and calories, and more protein then your typical prepackaged nuggets.
Homemade Chicken Nuggets
Ingredients
Flaura Koplin Winston, MD, PhD, Scientific Director of the Children's Hospital of Philadelphia's Center for Injury Research and Prevention
Where do you go for medical advice and support in caring for your child? You are increasingly going digital, according to The Pew Charitable Trusts. Seven in 10 people like you looked online for health information last year and found this information through search engines like Bing and Google. This strategy might be a good first step to find out what is available, but may not tell you whether it's information you can trust.

We are all amazed with the power of digital solutions to get us information – quickly, with minimal or no cost, and in the comfort of our homes. It feels like the Wizard of Oz is sitting behind our laptop screen. We type in a question and get an answer. When looking for an answer to a trivia question or what toaster to buy, the consequences are not great if the information is inaccurate or misleading. For information about your health or that of someone you love, it could be life-threatening.

Digital search results are determined by algorithms – all of the processes and methods that make sure that answers people "like" are shown first. Sadly, we all know that much of medicine is not what we "like" – getting immunizations, checking our weight, limiting snacks – and there are many people who are happy to tell us what we want to hear. A secret about search is that it can be manipulated. A huge industry manages digital content to ensure that algorithms find their content and place them first (to promote a product, a cause, a viewpoint, or a celebrity).
Heather Manning
Today's guest blogger is Heather Manning who lives in Bethlehem, Pa. with her partner and their sons, Lucas and Miles. Together they hike, paddle, run, swim, visit farms, and attend festivals throughout the Philadelphia and Lehigh Valley area. A version of this blog originally appeared on Kids Outdoors Philadelphia, a free online community from the Appalachian Mountain Club.
After the harsher than usual winter we experienced this year, I think it's safe to say that most of us are eager for spring to arrive. My family has a serious case of cabin fever and can't wait to get out in warmer weather to enjoy all of the fun activities coming up and spring time hikes. Here are some ideas of destinations in the Lehigh Valley and Philadelphia area you won't want to miss this spring.
1. Morris Arboretum, Philadelphia
Anna Nguyen, Healthy Kids blog Editor
Evenflo voluntarily recalled more than 1.3 million child safety seat buckles due to the risk that children could not be removed quickly in an emergency.
The recall includes buckles used in a number of children's convertible and booster seat models manufactured between 2011 and 2014. Not all seats made during that time are included. The recall includes some of Evenflo's Momentum, Chase, Maestro, Symphony, Snugli, Titan, SureRide and SecureKid models. The affected seats have model number prefixes of 306, 308, 310, 329, 345, 346, 371 or 385.
The buckle may become stuck in a latched position, making it difficult to remove a child from the seat. This could prove critical to a child's safety in the case of an emergency.
Beth Wallace Smith, RD, Children's Hospital of Philadelphia
Whether your child has a sweet tooth or not, parents often have questions about sugar. Sugar is a type of carbohydrate that the body uses as a source of energy. Some foods naturally contain sugar like fruit (fructose) and dairy (lactose).
Added sugars are the biggest dietary concern because excessive intake of sugar can cause unnecessary weight gain. In children, early excessive weight gain can lead to type 2 diabetes and other adult-type conditions like high triglycerides.
In recent years, there seems to be a growing list of sweetening options available on grocery store shelves, but here are 5 things you really need to know.
Your child's body doesn't know the difference between all of those added sugars. Whether it's honey, cane sugar, or plain old white granulated, your child's body will use each source for energy, and store the excess as fat. There are some specific medical situations when a child's body can't tolerate a certain kind of sugar (fructose or lactose intolerances), but most often, the body won't differentiate the rest.
Know your sugar terminology. All of the following are added sugars that can be found in the ingredient list. Remember, no one is particularly better (or worse) for your child: Corn syrup, Cane sugar, fruit juice concentrate, honey, agave, sucrose, molasses, maple sugar, brown sugar, and raw sugar.
Other than sweetened beverages, breakfast is one of meals highest in added sugar. Sweetened breakfast cereals, breakfast pastries, muffins, jelly, syrup…all are common sources of sugar in a child's diet. If one of these items is on the menu, consider making some adjustments in the snacks and other meals for the day to balance the diet.
The food label does not distinguish between added and naturally occurring sugars. In order to get an idea about how much added sugar the product contains, look at the ingredient list. Ingredients are listed by weight, so the earliest items in the list are the major components of the product. If sugar or a sweetening product is one of the first three ingredients, leave it on the shelf.
Don't be fooled by manufacturer's labels. Recently, companies have started to make their own claims on product packages, but these claims are not often regulated. Just because the manufacturer tells you it's a good choice, doesn't mean it would meet your requirements for a healthy item. Always check the ingredients.
A child's consumption of sugar sweetened foods and beverages is particularly concerning because these foods may take the place of more healthy foods needed for growth and development. Trying to limit the added sugar in your child's diet to zero may be impossible, but this is one true instance where moderation is the golden rule.

---
Anna Nguyen, Healthy Kids blog Editor
Uninsured children can receive free eye exams and, if needed, two free pairs of eyeglasses at Give Kids Sight Day on Saturday, April 12 in Philadelphia.
All children, 18 and under, will be examined on a first come, first served basis from 8:30 am to 2:00pm. No insurance or appointments are necessary. Registration for the free event will take place at the Hamilton Building at Thomas Jefferson University located at 10th and Locust Streets.
The fifth annual event is being sponsored by Public Citizens for Children and Youth (PCCY), Wills Eye Hospital, Eagles Youth Partnership, Thomas Jefferson University, Visionworks, and the First Hospital Foundation.
Rebecca Rogers, RD, LDN, clinical dietitian, Healthy Weight Program at The Children's Hospital of Philadelphia
Everyone loves pizza, right? Frozen mini pizza snacks are convenient, but not the best choice for an afternoon snack. This recipe will get you thinking outside of the box (the pizza box that is) for a great tasting homemade pizza alternative that will hold you over until dinner.
Veggie Pie in the Sky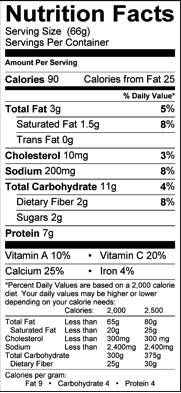 Ingredients:

Gary A. Emmett, M.D., Director of Hospital Pediatrics at TJU Hospital & Pediatrics Professor at Thomas Jefferson Univ.
Editor's note: Last week, we took a more in-depth look at meningitis and local cases in the Philadelphia region. Here's a look at how the disease affects those in the United Kingdom. Our regular contributor Gary Emmett, MD, recently traveled to London.
The world is too small. That was my first thought last week when an undergraduate at Drexel University died of meningococcal meningitis B. People are always surprised when this happens since many know that all children are supposed to get a meningococcal immunization at age 11 and then again before college.
However, the "B" strain of this germ is still very rare in the United States and the U.S. shot (or "jab" as they say in Britain) contains four other strains: A, C, W-135 and Y. These strains accounted for over 90 percent of the approximately 1500 cases of meningococcal meningitis and meningococcal septicemia (blood infection) seen in the U.S. yearly and the most widely strain seen in Sub-Saharan Africa.