Rebecca Rogers, RD, LDN is a clinical dietitian in the Healthy Weight Program at The Children's Hospital of Philadelphia.
It seems as though green beans always make their way to the Thanksgiving Day dinner table and holiday potlucks in the form of a creamy high fat casserole topped with fried onions. This year, give your beans a healthy makeover by trying the following recipe that is low in fat and high in flavor!
Truly Green Herbed Beans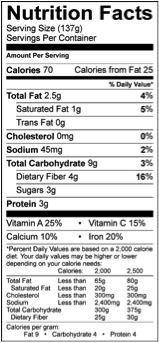 Use fresh herbs if available. If not, you can used dried, but use a quarter as much
Ingredients
1 pound thin green beans (haricot vert- the thin green beans), trimmed
1/4 cup red onion, chopped fine
1 Tbsp butter
2 Tbsp parsley, chopped fine
2 Tbsp fresh thyme leaves
2 Tbsp tarragon or basil, chopped fine
2 Tbsp chives, chopped fine
Cooking spray
Salt and pepper to taste
Lemon wedges
Directions:
Bring a large pot of salty water to a boil. Prepare a large bowl of ice water. Boil the beans for 2 minutes. Plunge them into the ice water to stop the cooking and set the color. Drain the beans and pat dry on a cloth or paper towel.
Spray a large sauté pan with cooking spray. Heat the butter over medium-high heat in a large sauté pan. Cook the onions until translucent, about 2-3 minutes.
Add the green beans and sauté for 2-3 minutes, stirring often.
Add all the herbs and some salt and pepper and toss to combine. Cook for 1 minute more.
Serve hot or at room temperature, with lemon wedges.
Yield: Serves 4.
The recipe has been adapted from Cooking Light.
---
Have a question for the Healthy Kids panel? Ask it here.
Read more from the Healthy Kids blog »