Elizabeth Coover, RD, LDN is a clinical dietitian for the Healthy Weight Program at the The Children's Hospital of Philadelphia.
Here is a Turkey Day makeover dish that is sure to please the whole family. The key to keeping this recipe light is to measure ingredients and serve an appropriate portion. This casserole uses less of the recommended sugar and butter but remains sweet and fluffy.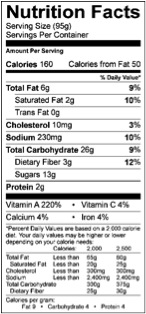 Additional tips: Remove the pecans for a nut-free dish and mix in ground cinnamon and ginger for a spicy addition.
Just a Little Suga' Sweet Potatoes