Strawberries and spinach are in season! Take advantage of fresh produce with this tasty and refreshing salad. This salad is nutrient dense, providing vitamin A, C and iron. Spinach and strawberries are the perfect match and never tasted so good together. Give it a try!
Strawberry Patch Spinach Salad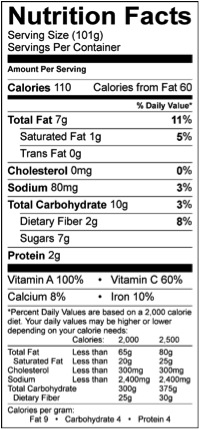 Ingredients:
2 tbsp sesame seeds
1 tbsp poppy seeds
1/2 cup white sugar
1/4 cup olive oil
1/4 cup white vinegar
1/4 tsp paprika
1 tsp soy sauce
3 tbsp minced fresh onion
20 oz baby spinach, washed and drained
2 cup strawberries, washed and sliced
Directions:
Place first eight ingredients into a small container with a lid. Shake well.
Gently mix spinach and strawberries together.
Pour dressing over spinach mixture and toss.
Divide into 10 servings. Makes about 1 cup per serving.
Adapted from Taste of Home
---
Have a question for the Healthy Kids panel? Ask it here. Read more from the Healthy Kids blog »