Rebecca Rogers, RD, LDN is a clinical dietitian for the Healthy Weight Program at the The Children's Hospital of Philadelphia.
Change things up by using low calorie spaghetti squash instead of regular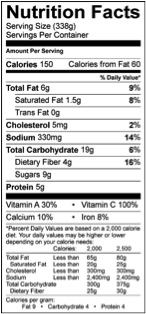 or whole wheat spaghetti. For added fiber or protein add some beans like chickpeas, chicken or fish.
Squish Squash Spaghetti Squash — Serves 6
Ingredients:
1 small spaghetti squash
1 tbsp olive oil
1 medium onion, chopped
1 green pepper, diced
1 red pepper, diced
2 garlic cloves, minced
1 14.8 oz can of no salt added diced tomatoes
½ cup fresh basil, chopped
1/2 cup pitted calamata olives, sliced
1/2 cup fat free feta, crumbled
Directions:
Preheat oven to 350 F degrees.
Cut squash in half and remove the seeds. Cut squash into 3 inch pieces and place on a baking sheet.
Bake squash for 45 minutes. Set aside and let squash cool.
In a large sauté pan, heat oil on medium heat. Saute diced onions until translucent.
Add diced peppers and garlic and cook for 5 minutes.
Stir in diced tomatoes and cook for another 5 minutes.
After squash has cooled, take a fork and separate the flesh of the squash from the outer skin. Separate squash strands and add to the tomato mixture. Stir in basil and olives. Cook on low heat for 5 minutes.
Divide squash into 6 servings and sprinkle with feta cheese.
---
Have a question for the Healthy Kids panel? Ask it here.
Read more from the Healthy Kids blog »