Everyone loves pizza, right? Frozen mini pizza snacks are convenient, but not the best choice for an afternoon snack. This recipe will get you thinking outside of the box (the pizza box that is) for a great tasting homemade pizza alternative that will hold you over until dinner.
Veggie Pie in the Sky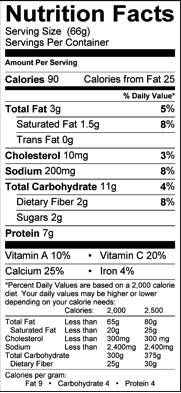 Ingredients:

2 whole wheat English muffins or mini bagels or thin sandwich roll, separated and lightly toasted
4 tablespoons pizza or pasta sauce
½ cup shredded low-fat mozzarella cheese
½ cup vegetables, chopped*
¼ teaspoon oregano
¼ teaspoon garlic powder
Directions:
Preheat oven to 350 degrees.
Cover a baking sheet with aluminum foil.
Place muffins face-up on baking sheet.
Spread 1 tablespoon of sauce on each.
Add vegetables on each muffin and sprinkle cheese on top.
Sprinkle spices on top of cheese.
Bake until cheese is melted (5-7 minutes).
Serves 4.
*Experiment with different vegetables — give these pizza toppers a try and see which you like the best!
mushrooms
olives
green or red peppers
carrots
broccoli
onions
spinach
sliced tomatoes
onions
This recipe has been adapted from the Nutrition in the Kitchen Cookbookfrom the Healthy Weight Program at The Children's Hospital of Philadelphia
---
Have a question for the Healthy Kids panel? Ask it here. Read more from the Healthy Kids blog »