Summertime meals can be fun! Sail away to summer paradise with these veggies sail boats. Take advantage of seasonal produce and give your children a chance to try a new vegetable prepared in a unique way.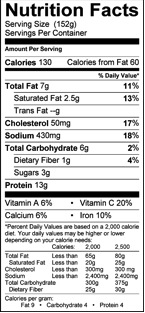 Stuffed Squash Sailboats
Ingredients:
4 medium zucchini squash
1 pound lean ground turkey
1 medium onion, finely chopped
2 cloves garlic, finely chopped
1/2 cup diced mushrooms
1/4 cup diced green pepper
1 teaspoon basil
1 teaspoon oregano
2 teaspoons Worcestershire sauce
1 15-ounce can tomato sauce
3 tablespoons Parmesan cheese
Directions:
1. Preheat oven to 325 degrees.
2. Wash and cut zucchini in half lengthwise. With a spoon, scoop out the seeds and some of the pulp in the middle. Leave some pulp at each end of the zucchini. Avoid taking out too much of the pulp, as it may make the zucchini too soft.
3. Brown meat, onion, pepper, mushroom and garlic in pan until meat reaches 160 degrees on a meat thermometer.
4. Drain liquid from meat.
5. Add basil, oregano and Worcestershire sauce.
6. Fill up zucchini "boats" with meat mixture and arrange in a 9x14 glass baking dish. Cover evenly with tomato sauce and top with cheese. Bake for 50 to 60 minutes, or until zucchini is tender.
This recipe serves 8. 1 serving = 1 squash sailboat
This recipe is from the Nutrition in the Kitchen Cookbook from the Healthy Weight Program at the Children's Hospital of Philadelphia.
---
Have a question for the Healthy Kids panel? Ask it here. Read more from the Healthy Kids blog »