Peaches are in season and perfect for smoothies. Smoothies can be a great treat every once in a while, but beware that many smoothies out there contain sugar and juice. Stick with a few ingredients and add some yogurt or milk for some protein. Very ripe peaches are the best for this recipe.
Peach pie smoothie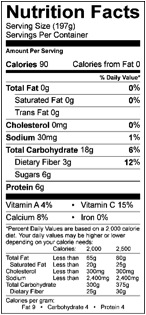 Ingredients:
3 medium ripened peaches
½ fresh ripe banana
1 tsp. vanilla
1/2 cup non-fat milk
1/2 cup nonfat plain Greek yogurt
¼ tsp. cinnamon
1/4 tsp. nutmeg
¼ cup ice
Instructions:
1. Halve and pit the peaches. Combine and blend remaining ingredients with peaches in a blender until smooth consistency.
Servings: 3
Serving size: 8 ounces
Adapted from http://www.chow.com/recipes/30386-peaches-n-cream-ice-pops#!
---
Have a question for the Healthy Kids panel? Ask it here. Read more from the Healthy Kids blog »