Liz Coover, RD, LDN is a clinical dietitian in the Healthy Weight Program for The Children's Hospital of Philadelphia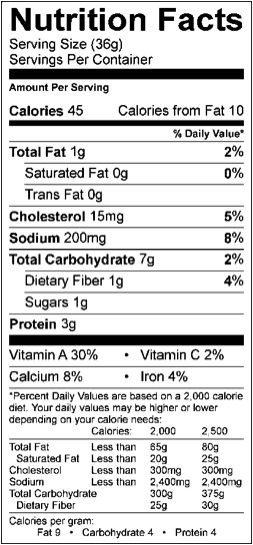 Shake up your usual appetizers with something lighter than the traditional fried and frozen options. These mini muffins are fun and so easy to make that even your kids can help out with this recipe in the kitchen.
The added spinach serves as a flavorful way to get your kids to try a new vegetable too. And this is a super vegetable to introduce to the family as it is a good source of vitamin A, iron, and fiber – nutrients that most kids don't get enough of every day.
Spinach and Feta Mini Muffin Surprise
Ingredients:
1/3 cup whole wheat flour
1/3 cup all-purpose flour
2 teaspoons of baking powder
1 teaspoon sugar
¼ teaspoon of garlic powder
¼ teaspoon of salt
1/3 cup of fat free milk
1/3 cup reduced fat feta cheese, crumbled
1 large egg, beaten
1 cup chopped frozen spinach (thawed and squeezed of extra water)
Directions:
Preheat oven to 400 F. Prepare and coat a mini-muffin pan with cooking spray.
In a large bowl, mix together the dry ingredients: the whole wheat flour, all purpose flour, baking powder, sugar, garlic powder and salt.
In a separate smaller bowl, stir together the wet ingredients: milk, cheese, egg, and spinach. Add the wet mixture to the dry ingredients and stir until just combined.
Fill the mini muffin pans evenly - should be filled about halfway in each cup.
Bake 13 to 15 minutes and until lightly brown on top. Cool for 5 minutes, remove and serve.
Serving size: 2 muffins. Makes 12 servings (or 24 mini muffins)
---
Have a question for the Healthy Kids panel? Ask it here.
Read more from the Healthy Kids blog »