Rebecca Rogers, RD, LDN, is a clinical dietitian for the Healthy Weight Program at The Children's Hospital of Philadelphia.
Are you getting complaints that your child's lunch is boring? Change it up with this veggie filled and protein packed alternative to a sandwich. Ask your child to help you make it to pique their interest. Make this quesadilla even sillier by changing up the veggies. Try spinach, steamed broccoli or cauliflower, chopped asparagus and artichokes or mushrooms! The possibilities are endless.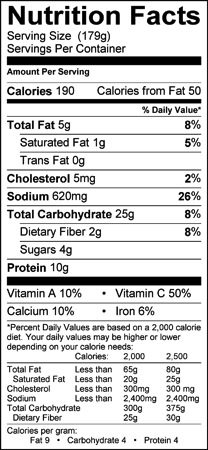 Silly Quesadilly
Ingredients:
½ cup green pepper, diced
½ cup red pepper, diced
½ cup onion, diced
½ cup zucchini, diced
½ cup black beans, drained
½ cup canned corn, drained
1 cup low fat cheddar cheese, shredded
6 six inch whole wheat tortillas
1 teaspoon olive oil
1 cup salsa
cooking spray
Directions:

Preheat oven to 400 F degrees.
Spray a medium pan with cooking spray.
Add oil to pan and cook the peppers, onions and zucchini on medium heat until soft (about 5 minutes).
Add beans, corn and ¼ cup of salsa and cook for 3 minutes.
Spray a baking sheet with cooking spray and place 3 tortillas on pan. Spoon vegetable mixture on tortillas spread close to edges.
Sprinkle 1/3 cup of cheese on each tortilla and place another tortilla on top of each.
Bake in the oven for 5-7 minutes until cheese is melted and tortillas are crispy.
Cut quesadillas in quarters and serve with salsa.
Serves 6.
This recipe comes from the Nutrition in the Kitchen Cookbook from the Healthy Weight Program at The Children's Hospital of Philadelphia.
---
Have a question for the Healthy Kids panel? Ask it here.
Read more from the Healthy Kids blog »