Liz Coover, RD, LDN is a clinical dietitian for the Healthy Weight Program at The Children's Hospital of Philadelphia.
There is nothing more comforting on a wintery day than a warm cup of soup.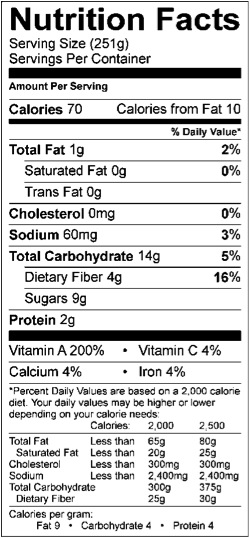 Feed your family the energy they need to conquer snow filled weekends with this nutritious pumpkin soup.
Pumpkin is the key ingredient to this savory recipe – it adds a creamy texture without all the fat. And with 4 grams of filling fiber per serving, this soup makes a perfect side to any sandwich.