Fresh vegetables like corn, broccoli, tomatoes and green beans make this salad a delightful summer recipe. These vegetables add texture, flavor and fiber to this dish so there is no need to heat up the stove for a summer meal. Try this salad instead! Add chicken, fish, tofu or beans for added protein
Crunchy Veggie Chopped Salad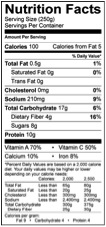 Ingredients:
1 cup fresh corn kernels
1 cup chopped fresh green beans
1 cup small broccoli florets
1 cup cherry tomatoes, halved
4 cups mixed greens
Salad dressing ingredients:
1 clove garlic, minced
1 cup non-fat Greek yogurt
¼ cup flat leaf parsley, chopped
½ small onion, peeled and finely chopped
1 tsp white vinegar
¼ tsp salt
¼ tsp ground black pepper
½ tsp of sugar
Directions:
1. In a large bowl, combine the corn, green beans, broccoli, tomatoes and greens.
2. In a small bowl, combined the garlic, Greek yogurt, onion, white vinegar, salt, ground black pepper, and sugar. 3. Make sure all the ingredients are mixed well.
4. Toss the vegetables with the salad dressing just to coat.
This recipe makes 8 cups. 1 cup =1 serving
This recipe was adapted from the Food Network.
---
Have a question for the Healthy Kids panel? Ask it here. Read more from the Healthy Kids blog »