Denise Jeffery RD, LDN is a clinical dietitian for Healthy Weight Program at The Childrens Hospital of Philadelphia.
Tired of the cold? Warm your family up with this hearty chili. Adding beans to any recipe provides fiber and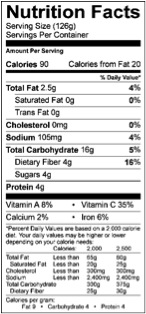 protein without packing on the calories and fat.
Chili
Ingredients:
1 cup onion, finely chopped
3 carrots, diced
3 cloves garlic, minced
1 cup green pepper, diced
1 cup corn
2 cups kidney beans
1 24-ounce can diced tomatoes
1 can tomato paste
1 tablespoon chili powder
1 tablespoon cumin powder
Low fat, shredded, cheddar cheese
cooking spray
Directions:
Spray a large saucepan with cooking spray and sauté onions for 3 minutes
Add carrots and minced garlic. Sauté for another 3 minutes
Add the other ingredients(green pepper, corn, beans, tomatoes, tomato paste, cumin, and chili powder) and cook for 15-20 minutes on medium heat, uncovered, stirring occasionally.
Serve with 2 tablespoons low fat cheddar cheese
Makes six 1-cup servings
---
Have a question for the Healthy Kids panel? Ask it here.
Read more from the Healthy Kids blog »