Liz Coover, RD, LDN is a clinical dietitian for the Healthy Weight Program at The Children's Hospital of Philadelphia.
Happy Valentine's Day! Bake outside of the box with this fun and easy brownie recipe. The secret ingredient that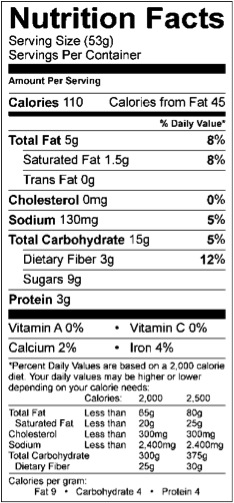 makes these bites so fudgy is black beans! Full of fiber and protein, beans can be an excellent base to sweet treats in blondie bars, cookies or cupcakes
Love Bites
This recipe makes 12 full size individual brownies in muffin cups. Make these in mini muffin tins for a shareable treat! And for an even lower calorie bite, substitute half of the oil with unsweetened applesauce and use pureed fruit, like prunes, in place of the honey.
Ingredients:
1 cup of cooked or canned black beans
4 egg whites
2 tablespoons of canola oil
½ cup of unsweetened cocoa powder
1 teaspoon of vanilla extract
¼ cup of honey
1 teaspoon of baking powder
1 teaspoon of ground coffee granules
½ cup semisweet chocolate chips
Directions:
1. Preheat the oven to 350 degrees. Prepare 12 muffin cups with non-stick cooking spray.
2. Combine all the ingredients except for the chocolate chips in a food processor or blender. Puree until smooth. Stir in chocolate chips.
3. Evenly pour batter into the 12 muffin cups. Bake for 15 to 17 minutes or until tops are dry and toothpick inserted comes out clean. Let cool for 30 minutes before removing from pan.
Adapted from My Little Celebration
---
Have a question for the Healthy Kids panel? Ask it here.
Read more from the Healthy Kids blog »