Gary A. Emmett
Gary A. Emmett, M.D., Pediatrics Professor- Thomas Jefferson Univ. & Director, Hospital Pediatrics- TJU Hospital
An old method of soothing a crying infant, swaddling or tightly wrapping in cloth, has become controversial lately with the National Resource Center for Health and Safety in Child Care and Early Education recommended against swaddling, saying it could increase the risk of Sudden Infant Death Syndrome in 2011. It is now illegal in child care centers in Minnesota and caregivers in some states like Pennsylvia are strongly discouraged to use swaddling.
This month, the American Academy of Pediatrics' news magazine, AAP News, has a news story refusing to either issue a "blanket" endorsement or rejection of the process.
Wrapping up a baby very tightly in a blanket or cloth goes back to ancient times. We believe it works because it reproduces the feeling of being in the mother's womb. The Native American's papoosing is one of the best known examples and young nurses are still taught how to take a simple cotton baby blanket and turn it into a comfort machine.
Gary A. Emmett, M.D., Pediatrics Professor- Thomas Jefferson Univ. & Director, Hospital Pediatrics- TJU Hospital
It's time to take some action when it comes to cleaning up our air. Sensible regulation is needed to avoid the current situation in Chinese cities – air pollution so bad that people are actually afraid to go outside at times. Johnny Carson used to joke that he was uncomfortable leaving Los Angeles because he did not trust air that he could not see. But air that you can see is a disaster – especially for people with chronic lung conditions, such as asthma in children and emphysema in older people.
I was asked last month by the American Lung Association to speak in front of the Environmental Protection Agency on their proposals to reduce air pollution, especially in regards to stiffening regulations of car exhausts and fuel use.
When I spoke to the EPA, I concentrated on some fairly simple ideas that the average citizen can help improve our air quality.
Gary A. Emmett, M.D., Pediatrics Professor- Thomas Jefferson Univ. & Director, Hospital Pediatrics- TJU Hospital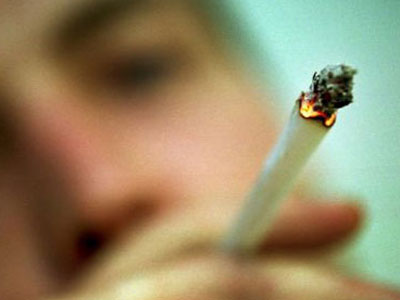 We often hear marijuana isn't that dangerous of a drug. In reality, regular use of marijuana may permanently damage a teen's developing brain – and could lead to a reduction in IQ, other drug use, and mental health issues.
I heard a frightening and eye opening lecture by Dr. Sharon Levy of Children's Hospital Boston about the effect of marijuana on the developing brain earlier this month at the Pediatric Academic Societies meeting in Washington, DC.
Smoking marijuana has all the known side-effects of smoking tobacco except nicotine addiction. So a heavy and early smoker of marijuana is increasing the probability of chronic lung disease and cancer as he or she builds up "pack-years." But the active ingredients in marijuana are dozens of different cannabinoids of which the best known is THC (tetra-hydro-cannabinol). The effect of these active drugs is at the endocanninoid site (also called the anandamide receptor) in the brain.
Gary A. Emmett, M.D., Pediatrics Professor- Thomas Jefferson Univ. & Director, Hospital Pediatrics- TJU Hospital
We are always worried about catching diseases from strangers and crowded places. But in the case of common warts, we really need to worry about getting them from our family and friends, according to a study in Pediatrics released online today.
Warts on the sole of the foot (plantar warts) and the rest of the skin are caused by various human papillomavirus viruses. They are related to, but not identical to the HPV virus strains that cause genital warts and can be prevented by the HPV vaccine. Warts are usually painless unless they're on the soles of the feet or another part of the body that gets bumped or touched all the time.
In the study, researchers from the Netherlands followed over 1,000 elementary school children for a year or more, and found that getting warts on the skin and foot was strongly related to HPV viruses in the school and home. It didn't come from naked skin exposures while visiting swimming pools, gyms or other public areas.
Gary A. Emmett, M.D., Pediatrics Professor- Thomas Jefferson Univ. & Director, Hospital Pediatrics- TJU Hospital
Tick bite season is back! It is spring and warm, and children and adults are playing outside again. Ticks are also getting more active and they're looking for a good, hearty blood meal from us. They can be found in wooded areas, brushy fields, and around your home.
When you find a tick on yourself or another member of your family, what do you do? First, go to Kidshealth.org for a printable single page sheet on tick bites that you can hang up in your house. Then do the following:
If the tick is still on the skin, remove it with tweezers grasping firmly as close to the skin as possible and then pull it straight out without twisting.
Save the tick in a ziplock bag in case you have to show it to the doctor.
Do not use Vaseline or a hot match as part of the removal.
Wash your hands and site with soap and water and then swab the skin with rubbing alcohol.
When you seek medical attention about the tick bite?
If the tick was on the skin more than 24 hours.
The whole tick did not get removed.
A new rash develops like a red-ring around the bite site or broken blood vessels on hands.
The bite develops the classics signs of infection: warmth, redness, swelling, and pus.
Your child develops illness especially high fever, headache, tiredness, or joint pain.
Gary A. Emmett, M.D., Pediatrics Professor- Thomas Jefferson Univ. & Director, Hospital Pediatrics- TJU Hospital
Prescribing drugs solely to boost thinking and memory functions in children and adolescents who do not have neurologic disorders should never occur. Practitioners should not let parents or patients bully them into prescribing stimulants and other psychoactive substances to improve academic performance, according to the American Academy of Neurology (AAN) in a paper earlier this month.
"Doctors caring for children and teens have a professional obligation to always protect the best interests of the child, to protect vulnerable populations, and prevent the misuse of medication," said author William Graf, MD, of Yale University in New Haven, Conn. in a press release. "The practice of prescribing these drugs, called neuroenhancements, for healthy students is not justifiable."
Gary A. Emmett, M.D., Pediatrics Professor- Thomas Jefferson Univ. & Director, Hospital Pediatrics- TJU Hospital
When should an infant get solid food? For over 20 years, we have been saying after four months. Last year, the American Academy of Pediatrics changed that to a recommendation that an infant should get nothing but breast milk for the first six months of life, or infant formula if breast milk is not available.
A new survey of over 1,300 mothers showed that 40 percent fed the baby solid food before four months and almost 10 percent before four weeks, according to researchers from the Centers for Disease Control and Prevention in the April issue of Pediatrics, released online today.
Why are pediatricians worried about early feeding? Babies that are fed too early are more likely to be obese when they get older - that is proven. Doctors also worry that children fed early develop abnormal bowel flora (the germs in our gut that help us digest our food and prevent diseases such as celiac and inflammatory bowel diseases) and are more likely to get severe self-allergy diseases such as eczema and asthma. The evidence for these is not as strong as for obesity, but is a very strong suspicion.
Gary A. Emmett, M.D., F.A.A.P.
Azithromycin, a commonly prescribed antibiotic, could potentially cause a fatal irregular heart rhythm in some patients, the Food and Drug Administration warned last week.
This warning will now be reflected on the drug's label which is known as Zithromax, Zmax or as a "Z-Pack." The drug manufacturers producing the product (primarily Pfizer) also agreed with the FDA's recommendation.
It was first reported about a year ago that azithromycin, and some other antibiotics, but not penicillins such as amoxicillin, increased the rate of cardiovascular death, and actually increased the rate of death from all causes after this antibiotic was used in adults. The rate was not insignificant being 47 additional deaths per million doses used (about 1 in every 25,000 doses), according to an article in the New England Journal of Medicine in May 2012. The FDA warning also includes children, although children were not included in the original report.