Fitness
Lauren Falini, Bariatric exercise physiologist, Nemours/Alfred I. duPont Hospital for Children
It seems like 2-years-olds are always on the move. A typical day for a toddler might involve running around the house as your chasing him, wearing himself out at the playground, and racing around on a ride on toy.
But is this enough physical activity? What kind of exercise does a toddler need? The National Association of Sports and Physical Education (NASPE) recommends that toddlers 12 to 36 months old should get at least 30 minutes of structured adult led physical activity, and at least 60 minutes of unstructured physical activity or free play. It is also recommended that toddlers should not spend more than one hour being inactive except when they are sleeping.
These are important guidelines. Studies have found that active children sleep better, maintain healthier weight and remain active through childhood. Being active also helps prevent diseases such as hypertension and diabetes.
Anna Nguyen, Healthy Kids blog Editor
WHYY expects more than 500 runners and fitness enthusiasts of all levels and ages for its fifth annual Y12K Road Race this Saturday from 8:00 a.m. to noon at Fairmount Park in Philadelphia. The 12-kilometer (7.45-mile) course extends from the southern side of the Philadelphia Museum of Art to Falls Bridge and back along Martin Luther King Jr. Drive. You can register up until the day of the event.
Designed for all skill levels, from novices to experienced runners, the event also features a 3K Family Walk/Run, free for children 13 and under, and Y Kids Family Fit Zone. Parents are encouraged to run, walk or push strollers with their kids through the 3K race. The Y Kids Family Fit Zone offers fitness activities and educational games, as well as a chance to meet your favorite costumed characters from Sesame Place. New this year, the event also includes a "Fred" 5K honoring the memory of the beloved PBS host Fred Rogers. Runners of the Fred 5K are invited to dress up as their favorite character from Mister Rogers Neighborhood.
"What better way to enjoy the beautiful fall foliage in Philadelphia's Fairmont Park than being active with your family while supporting a great cause," said Julie Gannaway, WHYY community relations coordinator in a written statement. "People of all ages and fitness levels can get involved in this fun, community-centered event. And best of all, proceeds benefit WHYY's educational and enriching programs and services."
Lauren Falini, Bariatric exercise physiologist, Nemours/Alfred I. duPont Hospital for Children
What does your child say when someone asks about his or her favorite subject? Does your child usually say recess or gym? Do you cringe wishing that reading, math, or science was the answer? Actually, it's not wrong to love recess or gym class, and recent studies show that recess and gym class are just as important as reading, math, and science for your child's overall development.
With budgets being cut and pressure on academic performance increasing, it is no surprise that recess and gym class are being sacrificed. Research is showing that this is a big mistake and children need both recess and gym class.
Recess
Bobby Henon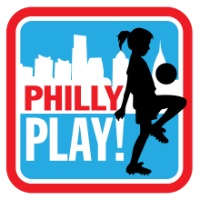 Today's guest blogger is Bobby Henon, a Philadelphia City Councilman representing the 6th District in Northeast Philadelphia. He can be reached through www.bobbyhenon.com.
Riding a bicycle is a great blend of practicality, exercise, and fun, but lot of people still have questions and concerns about biking. They may feel unsafe while riding in busy city streets or hate wearing a helmet. Others may simply be unsure how the rules of the road translate to bikers.
Philadelphia is addressing those concerns in many ways. The Bicycle Coalition of Greater Philadelphia offers many resources for people looking to learn more about biking and bike safety (including adult learn-to-ride classes). Bike lanes have been expanded throughout the City and there's even a new bike share program in the works.
Heather Manning
Today's guest blogger is Heather Manning who lives in Bethlehem, PA with her partner and their sons, Lucas and Miles. Together they hike, paddle, run, swim, visit farms, and attend festivals throughout the Philadelphia and Lehigh Valley area. Her blog originally appeared on Kids Outdoors Philadelphia, a free online community from the Appalachian Mountain Club.
Autumn is time for visiting pumpkin patches, drinking warm apple cider, and viewing the beautiful fall foliage. Living in the Lehigh Valley, there are so many prime locations nearby to view the leaves changing into vibrant autumn colors and so many seasonal events going on that it was tough to choose only a few to highlight, but here are my top 7 picks.
Lauren Falini, Bariatric exercise physiologist, Nemours/Alfred I. duPont Hospital for Children
Could the childhood Obesity Epidemic really be improving? A recent study published in Pediatrics showed improving trends in physical activity, sedentary behavior, diet, and Body Mass Index in sixth to tenth grade students in the United States from 2001 to 2010. Researchers found an increase in the number of days a week children participated in at least 60 minutes of physical activity along with an increased consumption of fruits and vegetables, and eating breakfast. They also found decreases in television viewing, eating sweets and drinking sugared beverages.
This is great news and shows significant improvements in teenagers doing healthy behaviors. Hopefully, this improvement reflects the education parents and children are receiving in schools, the community and doctors offices.
Another recent study showed that obesity rates have slightly decreased in preschool aged children in 18 different U.S. states. This also shows that we are successfully addressing childhood obesity in both preschool aged children and teenagers. This does not mean the epidemic is over. We still have a distance to go to reverse this epidemic, but we are moving forward. We can continue the fight by bringing healthy behaviors into our homes.
Bobby Henon
Today's guest blogger is Bobby Henon, a Philadelphia City Councilman representing the 6th District in Northeast Philadelphia. He can be reached through www.bobbyhenon.com.
The health and well-being of our city's children is a major indicator of our quality of life. As a father of two boys, I want my sons – and all of Philadelphia's kids – to enjoy a safe and healthy childhood that sets them up for a long and healthy life. I'm launching a new program, Philly Play!, to help move us toward that goal.
We've heard the numbers: as many as 40 percent of Philadelphia's kids are overweight or obese, a percentage that is both tragically high and within our capacity to lower. Access to healthy food and environmental changes that support health are key to making this change, and Get Healthy Philly and many other organizations in our city are doing great work to address those arenas. But physical activity and exercise are very important, too. The Centers for Disease Control and Prevention asserts that healthy kids need at least 60 minutes of physical activity per day. The thing is, those 60 minutes can go by in a flash if they're accomplished through active play. I've experienced that for myself through playing with my own kids.
Beth Wallace Smith, RD, Children's Hospital of Philadelphia
School is in session! I could say that it was the whistles during drills from the high school football field that reminded me of fall sports season, but truthfully, it was the cross-country team that passed me running on Kelly Drive that made me think about being a teenage athlete.
Though many teens may not think daily about the direct effect each meal has on their sports performance, the rapidly growing market for sports drinks, nutrition bars, and nutrition supplements has made teenagers more aware of the role nutrition will play in their physical abilities.
Despite their engaging promises and attractive packaging, there is no super bar, drink, or supplement that will be better than an actual healthy diet for teenagers when it comes to making the most of their time the field.