Colds and Flu
Sari Harrar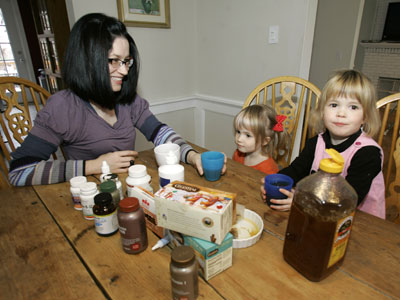 Sore throat season's coming and with it one of the big guessing games of parenthood: "Is it strep - or not?" About 30 percent of kids who get trundled off to the doctor with a sore throat are actually playing host to streptococcus bacteria. This super-contagious bug hits infectious heights from October to April, especially among 5 to 15-year-olds, who often pick it up when classmates cough, sneeze or leave it behind on desks and doorknobs.
But though doctors prescribe antibiotics for 70 percent of sore throats, infection experts announced this week that plenty are actually look-alike viral infections - and don't need drugs or even a trip to the doctor's office. And that's not the whole strep story. For the past few years, doctors have been noticing that about one in 10 sore throats in teenagers aren't strep either - but are caused by nasty bacterium called Fusobacterium necrophorum that can lead to a sometimes-deadly condition called Lemierre syndrome.
Like strep infections, these sore throats need antibiotics, too. Since there's no test for a Fusobacterium necrophorum infection, groups like the American Academy of Family Physicians suggest doctors look for potential signs of trouble and prescribe bacteria-fighting drugs, usually penicillin.
Sari Harrar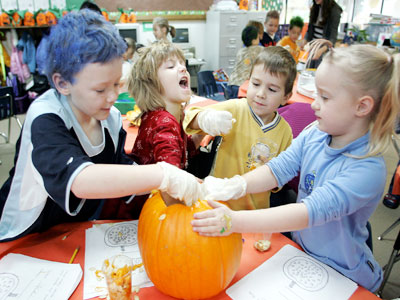 It only sounds like hoof-and-mouth disease. A new virus called coxsackie A6 is cropping up in kids and teens across the U.S. -- with a high fever, flu-like lethargy and bright-red blisters on hands, feet, in the mouth and everywhere else.
Related to the cosackie virus that toddlers get, coxsackie A6 was first reported in the United States last November. By March it was causing trouble in Alabama, Connecticut, California, and Nevada according to the CDC. This month, Johns Hopkins Children's Center pediatricians reported seeing nearly 50 cases -- and said they expect plenty more were turning up in doctor's offices and emergency rooms. It's been showing up in Pennsylvania this summer, too.
"We've talked with many of our pediatric dermatology colleagues around the country and the number of cases and the severity of the rash is clearly new and different from the typical hand, foot and mouth disease we are used to seeing," Johns Hopkins doctor Kate Puttgen, M.D., said earlier this week in a news release.
Sari Harrar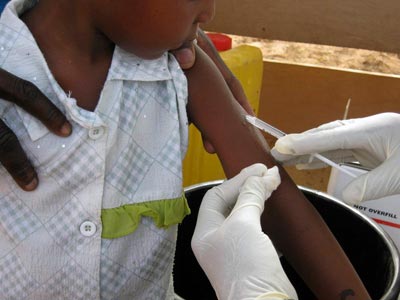 An 18-year-old girl and some of her closest high school friends were having a great time at the New Jersey shore during "senior week". Suddenly she developed the worst headache of her life. Her friends immediately drove her back home to Pennsylvania.
During the car ride she was vomiting and getting disoriented. When her family saw her they rushed her to the local hospital emergency room, where she was diagnosed with bacterial meningitis. Later, it was confirmed to be caused by Neisseria meningitides. Her life was saved by intravenous antibiotics and a breathing machine. She fully recovered, but she is one of the lucky ones.
According to the CDC, meningococcal disease, which is caused by these bacteria, affects about 1,000-1,200 people each year in the U.S. — most often infants and teens/young adults 16 to 21 years old. But anyone can get meningococcal disease. It can cause meningococcemia, a severe bloodstream infection, or meningitis, an infection of the brain and spinal cord—or both. Even when the infection is treated with antibiotics, it still kills up to 14 percent of the victims, and up to 19 percent of the survivors end up with serious complications.
Hazel Guinto-Ocampo, M.D., Nemours duPont Pediatrics/Bryn Mawr Hospital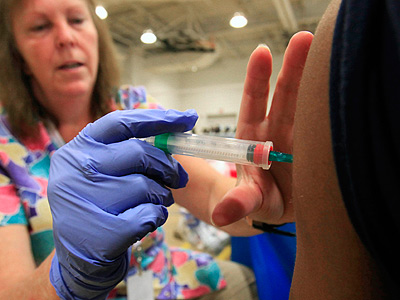 Editor's note: One overlooked reason for the increase in whooping cough cases in the U.S. this year: Adults who haven't gotten their booster shots. According to the Centers for Disease Control and Prevention, just 8 percent of American adults have received the Tdap booster shot since it became available in 2006. Immunity from vaccinations in childhood wanes — meaning adults can carry and pass along the infection, even if their own symptoms are mild. That's dangerous for babies, who aren't yet fully vaccinated. In fact, one study found that 73 percent of babies with pertussis caught it from adults.
In this blog post, emergency physician Hazel Guinto-Ocampo, M.D., reviews the current facts about pertussis — as well as advice for vaccinating kids and adults.
Although there has been a steady increase in the number of pertussis (whooping cough) cases in the U.S. since the 1970s, this year, new cases are developing at an alarming rate. The CDC has already received reports of more than 18,000 cases in 2012, more than twice as many as this time last year. This level has not been seen since 1959. In Washington state, because of the disturbing rise in the number of reported cases, a pertussis epidemic was declared in April. Other states reporting heavy pertussis activity include Oregon, Nevada, New York, Minnesota, and Kentucky. In Philadelphia, 33 cases were reported in June, compared to an average of 3 cases confirmed during the same time period in the past 5 years.
Sari Harrar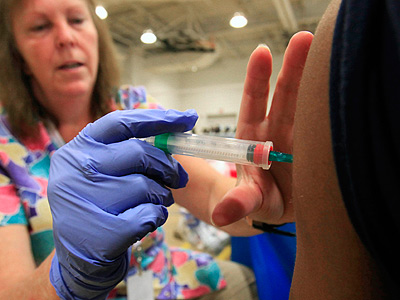 The whooping cough epidemic in Washington State — as of Tuesday, there were 3,014 cases of the bacterial infection that causes cold-like symptoms and serious coughing fits in kids and adults, but can be fatal for babies — has fueled a new debate about the vaccines that once nearly wiped out this illness. This week, the Centers for Disease Control and Prevention warned that the country is in for the worst year of whooping cough outbreaks since 1959.
Whooping cough's comeback can't be explained fully by the rising numbers of families that refuse vaccines for their children (and for parents, too), the CDC now says. It's emerging that reformulated vaccines introduced in the 1990s aren't as protective as older vaccines. The older, "whole cell" DTwP vaccine (it protects against diphtheria, tetanus, and pertussis) — which contained entire, dead pertussis bacteria — was phased out in 1997 due to concerns about side effects. But the new vaccine, the acellular DTaP given to babies and kids up to age 7, seems to lose effectiveness — dropping to about 70 percent protection within five years according to the Washington State Department of Health. And a booster vaccine for teens and adults, called Tdap, also seems to weaken after a few years.
As a result, whooping cough numbers are slowly rising in kids after age 7 — spiking at age 10, then dropping off for a year or two when they receive the Tdap vaccine, then rising again among 13- and 14-year-olds. Older teens who received the older vaccine as little kids seem to have better protection, the CDC says.
Sari Harrar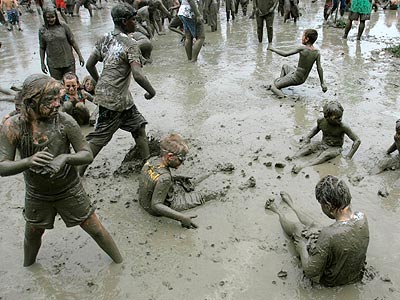 by Sari Harrar
A new study says that for some kids, a dog or cat at home lowers risk for colds and ear infections. Researchers weren't sure why -- but suspect that pets, especially dogs, expose young children to micro-organisms that help "teach" their immune systems how to respond. It brings up a question that's been bugging parents and experts for more than a decade: Is a too-clean environment unhealthy for kids? Do they just need more dirt in their lives?
The dog study looked at nearly 400 little kids from Finland. Those who had lived with dogs during their first year were about one-third more likely to be healthy during their first year, compared to babies who didn't have a pet in the home. Babies with dogs in the home were 44 percent less likely to develop an ear infection, and 29 percent less likely to need antibiotics than their petless peers. Exposure to cats helped somewhat, too.
Sari Harrar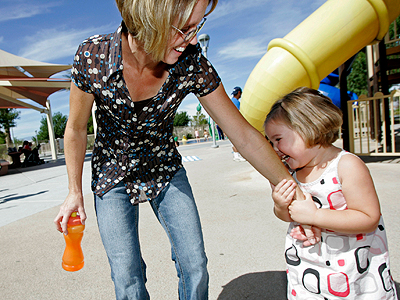 Despite – or perhaps because of – the fact that little kids seem to catch every bug that zooms through the neighborhood, daycare and elementary school, parents are remarkably resistant to the common cold, a new Carnegie Mellon University study says. But parental super-immunity is about more than a stronger immune system.
Compared to adults without offspring, moms and dads were 52 percent less likely to cough, sneeze and develop congestion when exposed to a cold virus. More kids meant higher resistance – whether they were living at home or not. Parents with one or two children were 48 percent less likely to get sick while parents with three or more children were 61 percent less likely to develop a cold. Parents with children living at home and those with kids away from home showed a decreased risk of catching a cold. Parents younger than 24, however, didn't enjoy this health bonus.
The researchers factored out other possible reasons the 795 study volunteers, ages 18 to 55, might be more or less susceptible to catching a cold – including immunity to the viral strain, season, age, sex, race, marital status, body mass, employment status and education.
Gary A. Emmett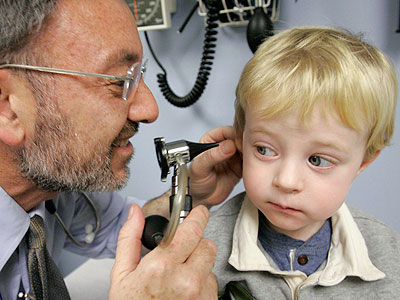 by Gary A. Emmett, M.D.
It's a creepy-crawly fact: Humans have 10 times the number of bacteria in our bodies than we have human cells. In some sense, that makes each of us just 9 percent human. These bacteria exist in symbiosis (Greek for "living together") with us. They're vital to many of our basic functions – including digestion, helping keep immunity strong and more. Maintaining these important "commensal" (Old Latin for "food sharing" – yes, they eat what you, or your kids, eat!) bacteria should always be in a doctor's mind when he or she treats a patient.
I was thinking about good bacteria when the mother of Madison, an 18 month-old, emailed to tell me her daughter had been up all night —crying on and off and holding her right ear. Madison had a fever, but her mother did not have a thermometer to measure it, and she had had a runny nose and a cold for 3 days. She went to day-care. Her father smoked, but "only outside." I asked her to come in so I could look in her ear.