Archive: March, 2012
Philly.com staff
Parents want their children to share, but draw the line at head lice. In the latest Healthy Kids Minute, Kelly Bradley-Dodds, M.D., an attending physician in pediatrics at Crozer-Chester Medical Center, explains what head lice are and how they can be treated. She also busts a common myth about who gets them.
Sari Harrar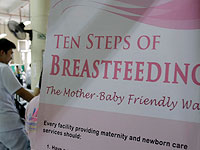 I caffeinated my baby. It happened one Monday night, after I'd worked very late at my magazine job and eaten a lot of chocolate cake left in the office fridge (there was nothing else for dinner!). I came home, nursed my daughter … and we were up til 4 a.m. I don't know who was more irritated and cranky. But I added "large amounts of chocolate" to the list of foods and beverages I avoided during my breastfeeding time.
I thought about that long night in the rocking chair recently while reading an interview about caffeine and breastfeeding in the Journal of Caffeine Research. New moms wonder whether caffeine's OK when they're nursing – how much ends up in breast milk, anyway? The advice they get is all over the map. Some experts say up to three cups of coffee a day may be OK, others caution that less is better.
Expert and breastfeeding advocate Ruth Lawrence, M.D., a professor of pediatrics, obstetrics and gynecology at the University of Rochester, is a voice of reason who cuts through the craziness. In her interview, she advises new moms to "consume all things in moderation and try to avoid the excesses that might really add up to a lot of caffeine." Translation: A little's OK – but be smart and watch your baby's reaction. What you should know:
Babies don't metabolize caffeine the way you do. Dr. Lawrence notes that a baby's body develops the ability to break down caffeine during the first year of life. Until then, it may take several days to metabolize the caffeine. (Your body gets rid of half of it in just five hours.) That means small amounts can add up to a big dose in a baby.
Caffeine's biggest danger for babies: Wakefulness and irritability. And when they're not sleeping, neither are you. Worries about bigger problems seem unfounded. In fact, some premature babies get a jolt of caffeine in the ICU to help protect against cerebral palsy – with no apparent downsides when kids' intelligence was tested five years later in one study.
It takes 40 minutes to 2 hours for caffeine to show up in breast milk. But coffee (at 115 milligrams per 5-ounce cup) and black tea (about 75 mg) aren't the only sources. Others include dark chocolate (31 mg in 1.5 ounces), iced tea, some sodas — Mountain Dew (54 mg in 12 ounces), orange soda (31 mg), root beer (22 mg in 12 ounces), coffee ice cream (58-84 mg. per cup) — and over-the-counter migraine pain relievers (130 mg in two tablets). It all adds up.
Sari Harrar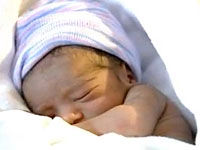 I love watching my child sleep – and have since she was a newborn. The house feels deeply peaceful; so do I! But when a child's snoozing is disturbed by adult-sounding problems like sleep apnea – you may hear rafter-rattling snores, snorts or even notice pauses in his or her breathing – the health consequences can be serious. A new study found that such issues can lead to learning problems, slowed growth, fatigue and emotional and behavior problems.
Sleep problems in kids can be fixed, but first you have to know whether your child might have one. When are a kids' or teens' sleep noises worth a trip to the doctor? According to the National Sleep Foundation, nighttime signs include:
Loud snoring on a regular basis
Pauses, gasps, and snorts and pauses in breathing. The snorts or gasps may wake them up.
Working hard to breathe during sleep – a child's nostrils may flare or she may sweat heavily.
Restless sleep
During the day, a child with sleep apnea may:
Be difficult to wake up
Have headaches, especially in the morning
Be irritable, agitated, aggressive, or cranky
Be so sleepy during the day that they actually fall asleep or daydream (worth asking his or her teacher about!)
Speak with a nasal voice and breathe regularly through the mouth
Sari Harrar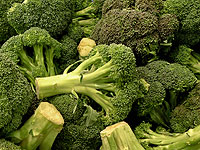 As a longtime health reporter, I've interviewed plenty of nutrition experts who recommend "hiding" extra vegetables in unexpected dishes. It's a smart way to boost the vitamin, mineral and fiber content of everything from spaghetti sauce and casseroles to cookies and banana bread. But is it the best way to get reluctant young eaters to embrace produce?
The question can spark a food fight. Plenty of children's health experts say it's better for kids to be aware of the veggies they're eating – otherwise how will they ever learn to like broccoli and carrots and even Brussels sprouts and start choosing them on their own? Of course, that can launch its own food fight in your house. "Eat the green beans." "NO." "Eat one – come on, just one."
With less than 30 percent of kids and teens eating the recommended five servings of fruit and veggies a day, the "hide it or show it" question matters. A brand-new Columbia University study of elementary schoolers managed to test the two approaches with some unusual food pairings. The kids sampled gingerbread–broccoli spice cake, chickpea chocolate-chip cookies and zucchini chocolate-chip bread. Half were told about the unusual vegetable addition, half weren't. After munching, researchers asked them how they liked the treats. The interesting thing was, kids thought the broccoli-laced cake and zucchini-infused bread were just fine. They weren't too happy about the chickpeas in the cookies – kids who knew they were there gave them much lower ratings than kids who didn't know there was a legume in their dessert.
Rima H. Himelstein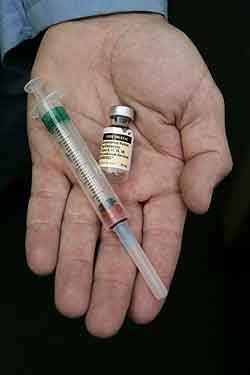 Today we have the first entry by Rima H. Himelstein, M.D., a pediatrician with Crozer-Keystone Health System. Board-certified in adolescent medicine, Dr. Himelstein treats boys and girls age 12 to 21. She has a special focus on adolescent gynecology and sexual health and she conducts research in youth development.
As a pediatrician and a mom, I made sure my daughter always put on her helmet before she rode off on her bike, and I made sure she had an HPV vaccine by age 12 — not because I expected her to have sex at that tender age, but because I knew how important it was to protect her from HPV well before her first sexual experience.
Yet many parents are skipping or delaying this important vaccine. According to one Centers for Disease Control and Prevention survey, just one in three teenage girls is fully vaccinated against human papilloma virus (HPV). While vaccination rates are rising for some other teen and preteen vaccines, the HPV vaccine is lagging behind.
Sari Harrar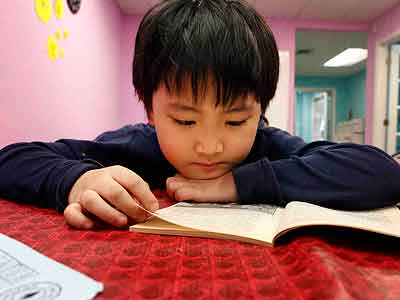 Should you worry if your kid "media multitasks" while doing his algebra homework, writing her American History paper, or otherwise studying for school? Can texting, tweeting, talking with friends on the phone or online, checking Facebook, watching TV, playing video games, listening to music (or doing several of these at once) co-exist with successful learning? Researchers – and a remarkable 11th grader from Conyers, Ga. – say "No". (With one possible exception – read on!)
In a recent Kaiser Family Foundation survey, nearly one in three 8- to 18-year-olds said they multitask most of the time while doing their homework. And 22 percent more indulge some of the time. Just 19 percent say they never do. While many kids, and some experts, say media multitasking is the new normal, research suggests otherwise – confirming my own gut feelings (and probably yours, too) about what gets lost when kids aren't focused. Here's what can happen:
Learning isn't as deep. In one fascinating Columbia University study, students who focused completely on studying the information in an experimental assignment had a deeper and more flexible understanding of it. Multitaskers' knowledge was shallower. That means both might do equally as well on a multiple-choice test, but the multitaskers might have trouble applying the information. For example, they might not be able to conjugate a Spanish verb on the spot in order to have a conversation.
Philly.com staff
The increased use of personal music devices, specifically when used with insert headphones or ear buds, has the potential to cause permanent hearing loss in young people as early as their teenage years.
Tammy Rietner, a pediatric audiologist at the Alfred I. du Pont Hospital for Children, talks about what to watch out for - advice for kids, too.