Denise Jeffery RD, LDN
Denise Jeffery RD, LDN is a clinical dietitian for Healthy Weight Program at The Childrens Hospital of Philadelphia.
With the holidays fast approaching, many families have a tradition of making cookies together. Traditional
chocolate chip cookies can have as much as 130 calories and 6 grams of fat per cookie.
Try this adapted Weight Watchers version to trim the calories to 60 and the fat to 2 grams per cookie!
Heather Manning
Today's guest blogger is Heather Manning who lives in Bethlehem, Pa. with her partner and their sons, Lucas and Miles. Together they hike, paddle, run, swim, visit farms, and attend festivals throughout the Philadelphia and Lehigh Valley area. Her blog originally appeared on Kids Outdoors Philadelphia, a free online community from the Appalachian Mountain Club.
Now that brisk winter weather has arrived and snow flurries have made their way through a few areas, it's time to start planning some fun winter activities to enjoy with your family. Below are a few of my favorite picks for Philadelphia, the Lehigh Valley, and surrounding areas.
Anna Nguyen, Healthy Kids blog Editor
Manhattan Group recalled about 12,400 of its Quixel baby rattles in the United States and Canada because the colored arches can break, creating a small part which poses a choking hazard to small children. The plastic rattles have four, colored arches (red, orange, green and blue) with sliding beads on each of the arches. The arches are held together by a single string of red, white and blue elastic.
No injuries have been reported, but the company received four reports of the rattles breaking. For more information, go the U.S. Consumer Product Safety Commission Website.
---
Have a question for the Healthy Kids panel? Ask it here.
Lauren Falini, Bariatric exercise physiologist, Nemours/Alfred I. duPont Hospital for Children
It seems like 2-years-olds are always on the move. A typical day for a toddler might involve running around the house as your chasing him, wearing himself out at the playground, and racing around on a ride on toy.
But is this enough physical activity? What kind of exercise does a toddler need? The National Association of Sports and Physical Education (NASPE) recommends that toddlers 12 to 36 months old should get at least 30 minutes of structured adult led physical activity, and at least 60 minutes of unstructured physical activity or free play. It is also recommended that toddlers should not spend more than one hour being inactive except when they are sleeping.
These are important guidelines. Studies have found that active children sleep better, maintain healthier weight and remain active through childhood. Being active also helps prevent diseases such as hypertension and diabetes.
Katherine K. Dahlsgaard, Ph.D., Lead Psychologist - The Anxiety Behaviors Clinic, CHOP
A significant part of my work as a cognitive-behavioral therapist specializing in anxiety and related disorders is providing families with recommendations for good resources. "Good resources," in these cases, are usually books and websites that offer general, up-to-date information on the disorder for which I am treating the child, as well as sound suggestions for at-home interventions (i.e., parent manuals). Of course I provide such psychoeducation in session, but I like parents to be able to hear the information more than once, from more than one source, and for it to be accessible to them outside of the therapy hour.
What I do not want is for families to garner information or recommendations for treatments from "unsafe" sources – that is, sources that provide information that is not scientifically supported or has been directly contradicted by science. In fact, I explicitly warn families about this, because there is so much misinformation on the web. During initial sessions, when giving my families handouts printed with what I think are the best and safest sources of information on their child's disorder and treatment for that disorder, I typically say: "Please DO NOT put the name of your child's diagnosis into Google search and hit 'return.' You will receive millions of hits, many of them from untrustworthy sources having something to sell, and you will feel even more overwhelmed than you already do. Instead, start with these I am recommending – you can always read more later."
I've given my recommendations for resources on obsessive-compulsive disorder, for children who have difficulty with pill swallowing, tic disorders and school refusal. What follows are my current recommendations for good resources on trichotillomania and other habit disorders.
Anna Nguyen, Healthy Kids blog Editor
The holiday season is officially here! The American Academy of Pediatrics offers these helpful reminders to keep you and your family safe during this time of year:
Trees
When purchasing an artificial tree, look for the label "Fire Resistant."
When purchasing a live tree, check for freshness. A fresh tree is green, needles are hard to pull from branches, and needles do not break when bent between your fingers. The trunk butt of a fresh tree is sticky with resin, and when tapped on the ground, the tree should not lose many needles.
When setting up a tree at home, place it away from fireplaces, radiators or portable heaters. Place the tree out of the way of traffic and do not block doorways.
Cut a few inches off the trunk of your tree to expose the fresh wood. This allows for better water absorption and will help keep your tree from drying out and becoming a fire hazard.
Be sure to keep the stand filled with water, because heated rooms can dry live trees out rapidly.
Lights
Check all tree lights--even if you've just purchased them--before hanging them on your tree. Make sure all the bulbs work and that there are no frayed wires, broken sockets or loose connections.
Never use electric lights on a metallic tree. The tree can become charged with electricity from faulty lights, and a person touching a branch could be electrocuted.
Some light strands may contain lead in the bulb sockets and wire coating, sometimes in high amounts. Make sure your lights are out of reach of young children who might try to mouth them, and wash your hands after handling them.
Before using lights outdoors, check labels to be sure they have been certified for outdoor use. To hold lights in place, string them through hooks or insulated staples, not nails or tacks. Never pull or tug lights to remove them.
Plug all outdoor electric decorations into circuits with ground fault circuit interrupters to avoid potential shocks.
Turn off all lights when you go to bed or leave the house. The lights could short out and start a fire.
Rebecca Rogers, RD, LDN
Rebecca Rogers, RD, LDN is a clinical dietitian in the Healthy Weight Program at The Children's Hospital of Philadelphia.
It seems as though green beans always make their way to the Thanksgiving Day dinner table and holiday potlucks in the form of a creamy high fat casserole topped with fried onions. This year, give your beans a healthy makeover by trying the following recipe that is low in fat and high in flavor!
Truly Green Herbed Beans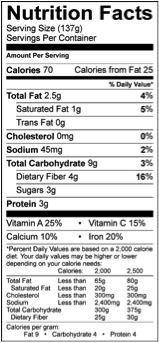 Gary A. Emmett, M.D., F.A.A.P
Influenza immunization season is here. Between mid-September and New Years' Day is the prime time to attempt to prevent the flu. People have more myths about "flu shots" than about almost any other medical procedure and certainly more than any other pediatric treatment. The "flu shot," which is killed vaccine, has been shown in carefully controlled studies to cause almost no side effects. Some people (less than 30 percent) do get a very sore arm for a few days, but that is about it.
Many people will tell you that I got a flu shot and "it made me sick, I had the flu " because immunization is given during the time when the most people get ill from other viruses. When compared to a similar group who did not take the influenza immunization, there was absolutely no increase in illness in the vaccinated group. But this time of year, we get primarily ill a lot from our loved ones such as our children in school and when you get ill near when you get a shot, you blame it on the shot.
Flumist, the nasal influenza vaccine, is also very safe, but it will very rarely give the vaccinee a mild case of the flu since it is a live vaccine. This is very uncommon, but does happen. Since it is a live vaccine, it is not recommended in patients with asthma or if someone who is immune-suppressed, such as someone on cancer chemotherapy, is living in the same house. The advantage of nasal flu over killed flu vaccination is that there is no shot in nasal flu.