Archive: August, 2013
Daniel R. Hoffman, Ph.D.
Earlier this month we discussed how a major device manufacturer, Medtronic, blazed a trail for pharma by purchasing Cardiocom, a company that provides disease management and monitoring data for heart patients. Medtronic is well aware of the challenges facing device makers and the company decided to balance its revenue sources by entering a service business. Up to this point the finance executives that run pharma's operations have been unwilling to seriously consider service offerings, despite challenges that are likely more daunting than those in devices.
Last week John Graham published an article in Forbes (see here) where he praised Medtronic for their innovation in pursuing a supplementary business model, after which he threw cold water on the prospect that it might succeed. Basically Graham claims that an insurer, a PBM or a telecom company would be more credible than a manufacturer at using implantable monitoring devices for generating data to guide patient management.
Perhaps Graham knows something that Medtronic doesn't, but I wouldn't bet on it. Certainly a device manufacturer may create a conflict of interest by generating data that could suggest the use of its device products. But an insurer providing the same service could also advance its own interests by producing data that inappropriately recommend withholding products and care. And telecoms? Their unknown levels of competence and reliability in areas of health care represent major obstacles.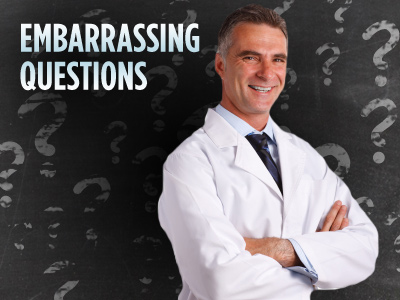 My ring finger bends in towards my palm, and I can't extend it fully. It now looks like the crooked hand of a witch - too bad it isn't Halloween. Is this condition common, and will it go away on its own?
Dr. L. Scott Levin, with Inquirer staff writer Leila Haghighat
The bending of a finger or thumb toward the palm may be caused by a condition called Dupuytren's contracture, which occurs when tissue surrounding hand muscles tightens. It's often a hereditary disease and is common in patients whose family origins are in the British Isles.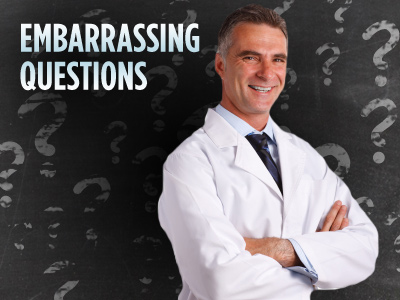 My father was diagnosed with Parkinson's last year. His medication controls the tremors, but when he forgets his pills, he shuffles and suffers. Would deep brain stimulation zap his disease?
Dr. Meredith Spindler is a professor of neurology at the Parkinson's Disease and Movement Disorders Center of the University of Pennsylvania.
A: Deep brain stimulation is a surgical option; a neurostimulator, implanted in the chest, delivers electrical signals to the brain, much like a pacemaker. In Parkinson's, the device is linked to electrodes that are implanted in the areas of the brain that control movement.
Daniel R. Hoffman, Ph.D.
Evidence emerges almost every day that pharma's managers recognize the existence of serious problems threatening their industry, while at the same time most of them refuse to acknowledge the causes of this situation.
Last week, for example, a provider of online marketing research released the results of a survey with 500 people in the industry (see here). Almost three-quarters of them (72.4%) agreed with the statement that profitability levels in industry are "changing dramatically as a result of the current global economic climate." Almost one-third (31.7%) expect staffing at their respective companies will decline, while more than 50% "were worried that their role may be made redundant in the next 12 months."
These numbers amply suggest that pharma personnel know the wolf is at the industry's door. So what factor or factors do they mention as the reasons behind these circumstances? Almost 64% said that stricter regulatory procedures are putting a choke hold on growth. Of the many dozen excuses that pharma's apologists could muster for their problems, this reflexive tendency to blame the referees is probably the least persuasive and the one most indicative of a refusal to accept reality.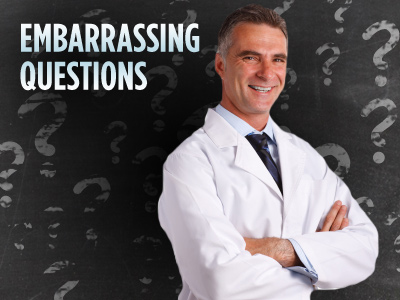 My girlfriend wants me to get tested for HIV before we go to the "next level." Can I just lie to her? What about other sexually transmitted infections?
Ronda Goldfein is executive director of the AIDS Law Project of Pennsylvania (www.aidslawpa.org).
A: Whether you should share private health information with a sexual partner depends on state laws and personal ethics.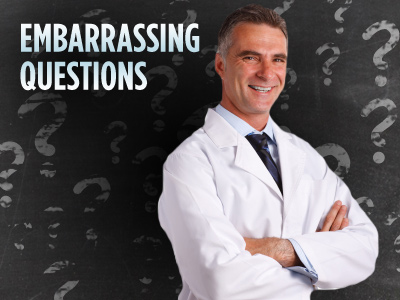 I have these white splotches all over my face. My mom is concerned it's the beginning of skin cancer, and my girlfriend says she doesn't want to date a guy with hole-punched skin. Is there anything else it could be? Is my condition permanent?
Dr. Dr. J. Carlton Gartner Jr. is a professor at Jefferson Medical College and vice chairman of pediatrics at Nemours/A.I. duPont Hospital for Children in Wilmington.
The best way to help with this problem is for your physician to ask you about its history and then examine you directly.
Michael R. Cohen, R.Ph.
Despite warnings from the FDA, drug manufacturers, and various patient safety agencies like ours (ISMP), we're still hearing from grieving parents or grandparents or health professionals who've experienced the death of a child or who somehow got ahold of a fentanyl pain patch that someone was wearing or discarded.
Fentanyl is a powerful narcotic that is often prescribed for patients with severe chronic pain. For example, pain from cancer. When worn as a skin patch called transdermal fentanyl or Duragesic, it provides relief over 72 hours before a new application is needed. However, there is so much of the drug embedded in the patch that if a baby finds a used patch and puts it in their mouth or a small child applies it as if it were a sticker or Band-Aid, they may die. According to FDA, they've evaluated a series of 26 cases of pediatric accidental exposures to fentanyl patches reported over the past 15 years. Of these, ten resulted in death and 12 in hospitalization. Sixteen of the 26 cases occurred in children two years old or younger.
FDA notes that young children are at particular risk of accidental exposure to fentanyl patches. Their mobility and curiosity provide opportunities for them to find lost patches, take improperly discarded patches from the trash, or find improperly stored patches, all of which may result in patches being placed in their mouths or sticking to their skin.