Archive: August, 2012
Robert I. Field, Ph.D., J.D., M.P.H.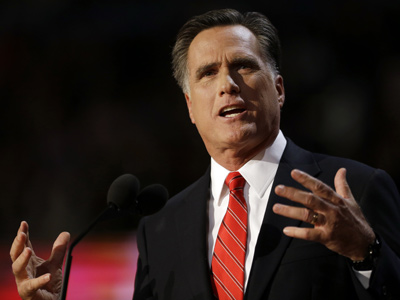 by Robert I. Field, Ph.D., J.D., M.P.H.
Mitt Romney says his Massachusetts health reform plan is much better than Obama's. He claims it's different in important ways.
If there are big differences, it's difficult to find them.
Erica Cohen
by Erica Cohen
With data breach issues plaguing even the largest of companies, individuals are understandably concerned that their personal information could be leaked to unauthorized users. Release of personal health information is especially concerning because of the information's private nature.
However, your medical records also face another kind of risk. Someone could "kidnap" them and hold them for ransom. That someone could make it so that no one, not even your doctor, can access crucial information like your lab results and exam history.
Michael R. Cohen, R.Ph., M.S.
by Michael R. Cohen, R.Ph., M.S.
With millions of Americans suffering from diabetes, there's been tremendous growth in the use of insulin. For convenience, many insulin dependent diabetics carry their insulin in a prefilled syringe available from drug manufacturers. The device is called an insulin pen because it sort of looks like a pen and can be carried in your pocket. But it's actually a sophisticated device designed for multiple injections of insulin until the cartridge within the pen needs to be replaced.
Unfortunately, not every insulin dependent patient knows how to use their pen in the proper way and they sometimes place themselves at dangerous risk of complications. We received an interesting report from a certified diabetes educator/RN about a patient who suffered an insulin overdose by misreading the amount dialed. With some of the most popular insulin pens now in use, you have to turn a dose selector dial to set the pen to deliver the prescribed dose. The dose then appears in a little built-in window on the pen. Once you set the dose you inject the pen's needle into your skin and push a button to release the dose. In the picture below you can see what that looks like where the insulin dose that has been dialed is 46 units.
Robert I. Field, Ph.D, J.D., M.P.H.
For the third straight year, Medicare spending will grow more slowly than expected. That's the conclusion of the nonpartisan Congressional Budget Office (CBO) in a report issued this week. (See page 53 of the Report, available here.)
CBO found that Medicare spending was lower than predicted during the first half of 2012 for all types of expenses – hospitals, physicians, and prescription drugs. Based on that finding, it believes Medicare will spend $19 billion less in 2012 than it had originally thought and a total of $169 billion less over the next 10 years.
Why is the program getting cheaper? Mostly because Americans have been using less health care since the recession began in 2007. The slowdown isn't limited to Medicare. Spending under private insurance is down, as well.
Daniel R. Hoffman, Ph.D.
by Daniel R. Hoffman, Ph.D.
One might understandably think that Big Pharma is sitting in the political catbird's seat now that Paul Ryan is the Republican nominee for Vice President. After all, Ryan's signature issue consists of changing Medicare into a voucher system in a way that pharma's lobby, the Pharmaceutical Research & Manufacturers of America (PhRMA), strongly supports. In fact the PhRMA's president recently gave an interview promoting just such a change to Medicare.
But that interview was conducted before Romney named Ryan his running mate. According to well sourced industry reporters, PhRMA and others in pharma assumed Ryan would play an important role in making Medicare even more favorable to the drug industry by holding onto his position as House Budget Committee chairman. Now that Ryan is a candidate for VP, some of these writers claim, "it might work out better for pharma if Ryan loses this election."
Michael R. Cohen, R.Ph., M.S.
by Michael R. Cohen, R.Ph., M.S.
Last week the French pharmaceutical company Sanofi announced FDA approval of their new product, Auvi-Q, a new concept in drug auto-injectors for patients with a history of a severe reaction after a bee sting, or exposure to certain foods like peanuts or shellfish. According to Sanofi, as many as 6 million Americans are at risk for a life- threatening allergic reactions.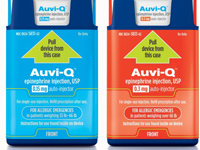 Robert I. Field, Ph.D., J.D., M.P.H.
by Robert I. Field, Ph.D., J.D., M.P.H.
What's the biggest change Paul Ryan wants to make to American health care?
It isn't his privatization plan for Medicare, as significant as that is. Ryan wants to make even bigger changes to Medicaid, the program that covers health care for the poor.
Daniel R. Hoffman, Ph.D.
by Daniel R. Hoffman, Ph.D.
Last week Pfizer and Johnson & Johnson halted development of their late-stage drug for Alzheimer's, bapineuzumab, because it could not stop progression of the disease. Few people in pharma or the investment community were surprised at bapineuzumab's failure, as most odds makers put its chances for success at approximately 25 percent.
Four years ago, mid-stage trials of the drug showed similar results as well as a potentially dangerous incidence of brain swelling. Those findings, in fact, led many scientists to deride the entire "hypothesis" by which bapineuzumab's proponents justified its use as an Alzheimer's treatment.