Archive: June, 2013
Michael R. Cohen, R.Ph.
In 2006 the FDA warned consumers about kidney failure seen in some users of oral sodium phosphates (OSP)
like Fleet's Phospho-soda. FDA's review of adverse event data did not show kidney problems when these over-the-counter oral products were used at lower doses for laxative use. But they did notice that higher doses typically used for bowel cleansing were causing serious harm. Since then, FDA required that manufacturers change the label. The use of OSP for bowel cleansing has been discontinued.
Consumers should also be aware of potential safety issues involving the phosphate content in Fleet enemas. This is especially true in elderly patients, who may use more than just one enema at a time and risk metabolic disorders and fatalities. When a Fleet enema is used, a second dose in quick succession to the first should not be used. Prolonged use or overuse can also lead to dehydration as well as fluid and electrolyte imbalances.
In March, the Department of Veteran's Affairs (VA) issued a report about a patient who received multiple phosphate enemas in less than 12 hours. The patient subsequently developed critical electrolyte abnormalities and acute kidney injury and later died.
Daniel R. Hoffman, Ph.D.
A monthly review of Big Cap pharma stocks by Sanford Bernstein, a large fee-analyst company, offers some insights in what it says and what it doesn't say.
As with other equity analysts, Bernstein draws a wide distinction between a company's/sector's fundamentals and its value as a stock. Based on this premise they rate six of the nine Big Caps they cover as Outperform, even though their discussion of each company's fundamentals reveals most of them to be mediocre at best.
For example Bristol-Myers Squibb has some of the best fundamentals in this group, yet the Bernstein group rates the company as only a "Market Perform" because they claim its price is up in the range of large biotechs "which have higher long-term growth rates."
Michael R. Cohen, R.Ph.
Doctors sometimes provide patients with drug samples to get them started on a needed medication in a timely manner. Hospital emergency departments (EDs) have also sent patients home with starter doses or unit dose packages from the hospital pharmacy. This allows the patient to start taking the medicine as soon as possible, giving them extra time to get the prescription filled at their local pharmacy. Dispensing samples and starter doses are often seen as "patient friendly" services, but the services can also have unintended consequences. One issue is that packaging and labeling of the medications can sometimes present problems for patients.
One patient experienced severe burning in her eyes and blurred vision when she instilled what she thought was eye drops. A co-worker took the bottle from her and saw the very small notation on the label: "For dermatological (skin) use only. Not for use in the eye." The tiny sample bottle, which had no pharmacy label since it wasn't dispensed by a pharmacist, was a professional sample of a cortisone-like medication meant to be applied to the skin. The product also contained 40% isopropyl alcohol (rubbing alcohol), which severely irritated her eyes. It had been given to her by her allergist for application after allergy shots. But she inadvertently combined it with the eye drops she keeps at work and grabbed the wrong bottle. The patient saw her eye doctor and the eye was flushed, but the patient suffered blurred vision for several hours.
Another issue is the ambiguous way that drug companies sometimes label these products. It's not always patient-friendly. When the popular pain medication Celebrex was first marketed, the manufacturer, Pfizer, gave doctors samples to hand out to patients. Each package contained 3 capsules labeled "Celebrex 200 mg." A rheumatologist gave one of these to a patient along with a prescription for 200 mg twice daily. When the patient got home and looked at the label she didn't know whether she should take all three capsules for the 200 mg dose, or just one. She called the doctor's office and clarified that each capsule was 200 mg and she should take just one at a time.
Daniel R. Hoffman, Ph.D.
Pharma's finance managers have come in for some heavy hits in this space during the past two years. They deserve every swat and then some. CFOs and their henchmen have destroyed Big Pharmas foundation as research-driven, growth companies and have driven off some of its most experienced, capable people. They manage operations strictly to create gains in short-term earnings while sacrificing their companies' prospects for long-term growth. Finance people disparage biomedical research as well as marketing and sales, even as they prevent pharmas from entering new lines of business that can generate revenue and advance the larger goals of health care.
Finance managers have not been destroying this necessary industry because they are stupid, although their cleverness tends toward the idiot savant form that remains ignorant of the context around their formulas and ratios. Neither are they entirely malevolent, although Professor Joel Bakan at the University of British Columbia contends their behavior resembles that of a psychopath (see here). A more likely explanation comes from Lynn Stout, a professor of law at Cornell University. Her book, "The Shareholder Value Myth," thoroughly exposes, ridicules and condemns this Right Wing ideology that has distorted pharma and much of corporate America during the past thirty years (see here).
The myth that legitimates the dysfunctional behavior of pharma's finance managers contends that corporations exist strictly to increase the wealth of their shareholders. They serve that purpose by growing stock values and paying dividends. Any other actions taken by corporate managers to distract from those measures can only benefit other parties such as employees, customers, suppliers, their communities and the society at large. Proponents who see shareholder value as the corporation's exclusive goal contend that managements commit malfeasance if they undertake alternative efforts that benefit people other than shareholders.
Michael R. Cohen, R.Ph.
We often receive reports from people who took the wrong medicine or the wrong dose because of mix-ups with products that looked similar. Sometimes people rely on the appearance of tablets, capsules, or packages to identify their medicines, instead of reading the labels carefully.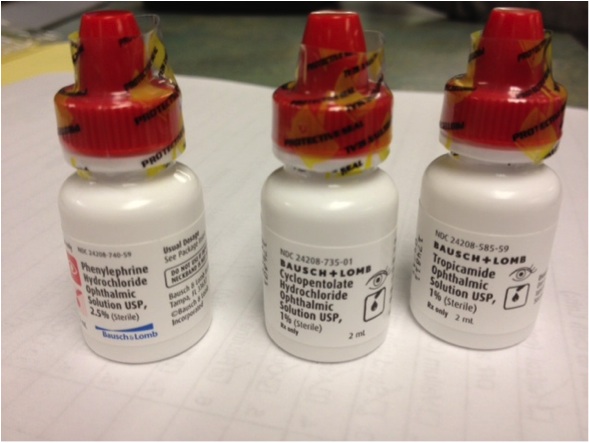 Look at these eye drop containers - three completely different medications. With the small print and similar cap colors, pharmacists, doctors and nurses would be hard pressed to tell them apart and their patients can also easily pick up the wrong item. Yet, using the wrong bottle could cause unexpected effects.
The FDA and manufacturers could do a much better job when drugs are approved by assuring product appearance is better differentiated. But there are lessons for patients and health professionals too. Most people know that reading the label is important, but human nature sometimes leads us to make assumptions and take shortcuts.
Daniel R. Hoffman, Ph.D.
Approximately half the drugs now in clinical development involve an approach known as targeted therapy. Last week's posting discussed some of the problems associated with that strategy. These include increasing the risks of drug development, price gouging, fostering a blind-leading-the-blind phenomenon, and a reluctance by pharmas developing these targeted therapies to enter collaborative "cocktailing" agreements (i.e., using drugs from two or more companies to create the most effective regimen).
In these and other ways, pharma has deliberately handicapped its drug development efforts by sacrificing it to finance's short-term demands. The pattern leads many observers to the reasonable assumption that it will be quite some time until the industry can regularly launch new drugs capable of substantially advancing the respective standards of care. That's too bad for pharma because the growing refusal by public and private payers to cover premium-priced drugs that are only marginally better than cheaper generics has doomed the industry's business model.
This idea that new drugs launched during the last several years are mainly me-too's and so-what's recently received objective corroboration. Last week the journal Health Affairs published an analysis that reviewed hundreds of clinical trial results from the 1970's through the 2000's. Although trial results represent a biased indicator of drug quality, given what researchers now know about the tendency of pharmas to publish mainly the results that favor their products, if one assumes this bias has remained fairly constant over the decades, the findings are quite informative.
Marie McCullough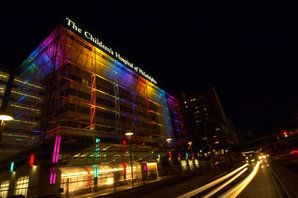 For the third consecutive year, Children's Hospital of Philadelphia has landed in the top spot on U.S. News & World Report's annual "honor roll" of best pediatric hospitals in the nation.
In addition to the overall honor roll ranking, U.S. News evaluates children's hospitals in 10 specialty areas. For 2013-14, CHOP ranked among the top four hospitals in all 10 specialties, with pulmonology and urology rated the best.
The neighboring Hospital of the University of Pennsylvania made the adult honor roll, placing 15th in the United States overall, with national rankings in 13 out of 16 specialties.
Daniel R. Hoffman, Ph.D.
Recently a knowledgeable pharma veteran lamented the fact that the industry has not widely adopted what he considers a particularly useful approach to drug development.
One company "had it right," he wrote, "when their research model was to study particular pathways and find drugs to affect various receptors and proteins that would account for unique differences among patients. Unfortunately they abandoned that model and decided to go after blockbusters and easier targets."
The approach that he was extolling is known as "targeted therapy." While it has not been widely adopted as the cornerstone of pharma's drug development, it has acquired that status at Novartis under Mark Fishman and his group in Cambridge, Mass. Others in the industry consider this strategy for drug development an example of academic medicine run wild.