Archive: May, 2011
Tom Avril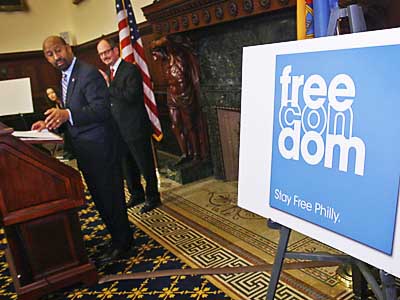 My parents used to think I was just a loud, boisterous kid, which I'm sure was true.
But there was something else going on.
One day after I rode to nursery school in a carpool, the mother who was driving called my parents and suggested that I get my hearing checked.
Michael Cohen
If you have a prescription filled regularly for a chronic condition like high blood pressure or diabetes, it's likely you will be asked about signing up for your pharmacy's automatic prescription refill program. This is most often an option where you have to fill out a form at the store or on the web to request the service, although in some cases the pharmacy may do this without your having to sign up for the service. In either case, based on how many days the original prescription is supposed to last, their computer is set to automatically refill your prescription before it runs out. You can get an e-mail or text message or the system can contact you by telephone to remind you that your prescription refill is due and ready for pick-up.
Once you opt-in for automatic refills, as long as there are remaining refills permitted, every prescription you get in the future will automatically be refilled. If notification has taken place and the prescription is not picked up, another automated contact will happen. About the only complaint I do hear about this service is that it sometimes clogs your voice mail or is it may be a minor annoyance since it's a computer calling you, and not actually your pharmacist.
This service has some great points. It eliminates the need for the patient to remember to request a refill and thus help patients comply with their doctor's instructions. It also helps improve safety since staff at the pharmacy can better prioritize their work flow and they won't feel so rushed. Pharmacists also appreciate it because there's less urgency to dispense on demand since patients don't need to stand by in the pharmacy until the prescription is ready. While this also happens to be good for drug companies since the reminders assure they'll sell more drugs, this is a service provided by your pharmacist, not them. It doesn't compromise your privacy and I'm not aware of any influence on the part of pharmaceutical manufacturers.
Robert Field
Doctors sometimes do dumb things. Like ordering antibiotics that are certain to be ineffective. Or prescribing expensive brand name drugs when cheaper generics would do.
Actions like these are routine in much of primary care. They run up costs while offering no benefit to patients. In fact, they can sometimes even cause harm.
A first step toward controlling health care costs could be to alert doctors to their wasteful ways. Armed with knowledge, physicians might adopt more efficient patterns of practice.
Daniel Hoffman

There was a time when pharma was considered a recession-proof industry and mothers encouraged their children to make careers there because people will always get sick. As with mothers' advice about sunshine, red meat and marriage, times change. Even now, as the economy ever so slowly makes it way out of the morass created by a "free market" mythology that disdains regulation, pharma's horizon appears none too rosy.
Over the past ten years, the pharma industry has lost $1 trillion of capitalization. During this period the stock price of Pfizer, Eli Lilly, Merck and Bristol-Myers Squibb has each declined between 55% and 65%. While stocks in the overall market now sell at price/earnings multiples in the 14-15 range, pharmas sell at 8.5-12.5 P/E's. Some European equity analysts even encourage pharmas based on the continent to promote themselves as consumer products companies that just happen to own pharma operations because such companies fetch better stock prices than pharmas.
The factors that have brought pharma to this state are not difficult to discern. They include the following.
Michael Cohen
Since 2008, the Institute for Safe Medication Practices (ISMP) has published QuarterWatch, a program that allows us to look at medication errors and serious side effects reported to the US Food and Drug Administration (FDA) during specific 3-month periods each year. The primary goal of the program is to improve patient safety through the identification of signals that may represent serious safety issues with medications. The term signal means evidence that, in our judgment, is substantial enough to warrant further investigation to determine frequency of occurrence and establish a causal relationship to the suspect drug. We report these potential safety problems to FDA and the companies that make the medicines and we also let your doctors, nurses, and pharmacists know about them by getting the word out to the public through professional media and news reports.
Last week we published QuarterWatch for the third quarter of 2010. Of note, one of the drugs that stood out was Chantix (varenicline), the stop-smoking drug which is heavily advertised on TV. Since 2009, Chantix has carried a boxed warning in its labeling about a possible association of Chantix with suicidal thoughts and aggressive behavior. Before the third quarter last year, FDA's adverse-event database had shown 37 suicides reported to the agency by the manufacturer, Pfizer, and an additional 85 reported by consumers and doctors. During third quarter 2010, we found that hundreds of older serious psychiatric adverse event reports regarding Chantix were not initially entered into the FDA Adverse Event Reporting System (AERS) by Pfizer per usual procedure. Most notable were 150 cases of completed suicides, some dating back to 2007.
In brief, when a drug company learns of a patient's death, an "expedited" report is normally submitted to FDA within 15 days and flows automatically into AERS. But for unknown reasons, Pfizer classified these suicides among less serious injuries and submitted them amid hundreds of other less serious reports as an appendix to a quarterly text report intended for page-by-page reading. So the reports were not entered into the FDA Adverse Event Reporting System (AERS) as FDA expected.
Don Sapatkin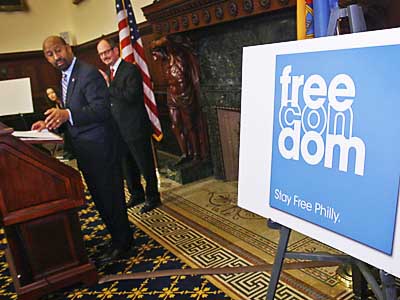 Some trends are harder to explain than others. Home births, for example. They are increasing.
A century ago, most babies in the United States were born outside a hospital, the vast majority at home. The number steadily declined to about 1 percent in the late 1960s, where it stayed for decades. More-specific wording on birth certificates picked up a continuing decline, from 0.69 percent in 1989 to 0.56 percent in 2004.
After 15 years, the trend reversed, rising to 0.67 percent in 2008 - a tiny difference, to be sure, but those 5,207 additional born-at-home babies contributed to a statistically significant jump of 20 percent in four years.
Robert Field
Medicare will go bankrupt in seven years unless drastic changes are made. So we were warned – in 1969.
Experts pegged the countdown to disaster at eight years in 1981 and four years in 1997. In fact, every report by the program's Trustees, since the first one was issued in 1970, has projected pending bankruptcy. Some of those reports saw it coming in as little as two years.
Last week, the Trustees reported that insolvency is now due in 2024, five years earlier than they predicted a year ago. Is this really news?
Daniel Hoffman

Robert Field's Check Up posting last week made a good point by arguing that cutting the budgets of the Centers for Disease Control and other public health programs is shortsighted and plainly dumb. What he didn't mention was that indiscriminate cuts to public health and scores of other social programs constitute the essence of Republican attitudes toward government. That approach consists of ignoring the well being among 98% of Americans in order to fund unconscionable tax cuts for the wealthy.
While defending the importance of public health as a government activity, Mr. Field drew a classic distinction between health care and public health. The former, he explained, involves individuals receiving treatment from doctors, nurses, hospitals and other professionals after they get sick. Public health, on the other hand, searches for underlying causes of malady and treatment approaches for entire populations.
That distinction sounds plausible enough until you start to really examine the two activities. It then becomes apparent that health care and public health are not distinct functions but, instead, represent parts of a seamless continuum in which specific activities of one often enter the domain of the other. When doctors and clinics administer yearly flu vaccines, are they practicing health care or public health?