Archive: April, 2013
Michael R. Cohen, R.Ph.
It's not uncommon for us to hear from consumers who've been given the wrong medication at their pharmacy. Sometimes patients can be given incorrect information about a drug they're taking.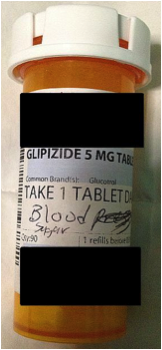 Last week we heard from someone whose father was on multiple medications for blood pressure and diabetes. He had an old prescription in his medicine cabinet for glipizide, which is used to help control high blood sugar. At the time the prescription was filled, the patient's doctor didn't include the reason for the medication with the original prescription directions. So, to avoid confusion with other medications, the patient had asked his pharmacist to write on the prescription container what the medicine was for.
Rather than retyping the label the pharmacist took a pen and wrote right on the label. By accident though, instead of writing "for blood sugar," the pharmacist wrote "for blood pressure."
Daniel R. Hoffman, Ph.D.
Some weeks it seems as if random events can inadvertently array themselves to reveal the pharmaceutical industry's fundamentals the way a stormy sea provides a glimpse of the ocean floor. This was just such a week.
In one story that appeared within the last few days, a large consultancy reinforced the point (see here) some of us have been making for a few years. Pharma companies must show customers how their products address total disease costs, not how their drugs compare to current standards and competitors. The consultants found that physicians and ACOs have little confidence pharmas will provide this kind of essential evidence.
Around the same time another industry supplier stated a point that's also been made here. Pharma no longer enjoys the advantage of an "information asymmetry" over its customers. In fact the industry does not even own the most data or superior knowledge about the drugs that it brings to market. Moreover, the clinical trial data that pharma does use as the principal content in its efforts to persuade customers, "will be an increasingly small portion of all the data that is being evaluated about medication choices for patients." That is because technology is making so much more new data available to customers in areas such as claims, clinical studies and use, and behavior. The large stakeholders such as payers and providers have incentives to use these other data sources to optimize their choices (see here).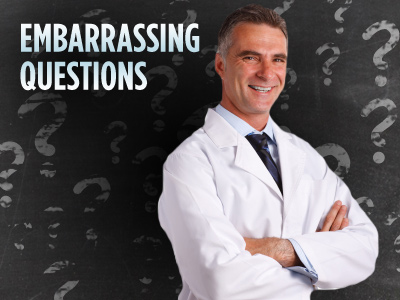 My husband said he experienced pain in his penis when he ejaculated the other night during sex. What are some possible explanations? When should he go see a doctor about it?
Scott W. Asroff MD, FACS, is an urologist at Lourdes Medical Center of Burlington County.
The prostate gland and seminal vesicles are involved with the production of semen, the fluid which helps to transport sperm. Ejaculation is the result of muscular contractions which sends the sperm from the testicles to the urethra where it is eliminated from the body via the penis.
Michael R. Cohen, R.Ph.
When you think of Walgreens or CVS you probably have a drugstore in mind. But more and more, as people seek easier and less costly access to pressing health care needs than a hospital emergency department, people are visiting chain pharmacy locations for their in-store medical clinics. This is only going to grow given doctor shortages, especially as 30 million newly insured Americans begin to benefit from the Affordable Care Act.
When my wife got sick recently while we were out of state on vacation, we decided to stop by one of Walgreens "Take Care" in-store clinics. The experience led to some interesting observations.
First, I have to say the clinic was a great convenience compared to an experience we'd had just hours before when we went to a nearby hospital emergency room. My wife, who is a registered nurse, had an infection and the antibiotic her personal physician had prescribed wasn't working. She called him and he recommended that she see someone in the city we were in. So we went to the hospital ER and, after waiting for an hour and a half sitting next to people coughing and sneezing, and still not being seen, we decided to leave. ER staff warned us that she'd be charged since we already signed in and she had her temperature taken along with blood pressure and weight. I got the bill in the mail recently. It was over $600! They did give us a $300 non-insured patient discount. We are insured but they hadn't asked us for her card before being seen. I've since called the hospital to give them our insurance information so we'll have to see what the final charge is.
Daniel R. Hoffman, Ph.D.
GlaxoSmithKline claims the "open plan" for its new office building near the naval shipyard creates "flexible and transparent spaces" that will encourage face-to-face collaboration, thereby reducing the amount of time wasted by email communication. According to the company, the altered work pattern resulting from the new design will speed up the decision-making process. As an added sop to employees, GSK also claims the configuration at its new Philadelphia office conforms to the current fad for standing while working at the computer or talking on the phone. Supposedly, standing on one's feet, as opposed to long periods of sitting, reduces orthopedic problems and improves cardiovascular health.
If keeping people on their feet improves employee wellness, arrangements for standing at the PC don't require redesigning an entire office building. People can and do work on their feet in spaces designed for offices and cubicles.
For example, when a jet plane crashed into the Pentagon in Washington on 9/11, Secretary of Defense Donald Rumsfeld was already standing at his elevated work table, wondering how he might justify an invasion of Iraq. After Rumsfeld and Dick Cheney misled the country into a war, Rumsfeld again stood at his desk in a guarded office and approved requests to torture prisoners. One method in particular involved "softening up" detainees by keeping them on their feet for twelve hours at a time. Rumsfeld scribbled in the margin that the tactic hardly seems coercive because he stands on his feet for eight hours every day. So office buildings designed as bullpens, atria and "open prairies" aren't necessary for keeping office workers standing around all day.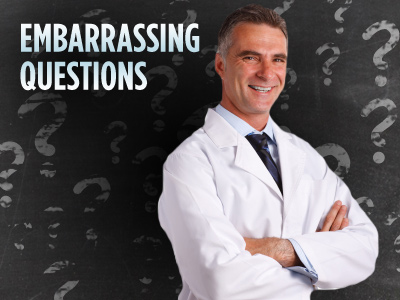 I've never had an orgasm before. Is this normal?

Samantha Plasner, DO, a family practitioner at Lourdes Medical Center of Burlington County.

There is a condition that is known medically as female anorgasm. There are many causes for this. The female sexual experience certainly varies from person to person. Some women experience very intense orgasm and others describe a very mild sensation. There are women who suffer from primary anorgasmia. Those women have never experienced an orgasm in spite of sufficient stimulation.

There are other women who suffer from secondary anorgasmia. The causes of inability to achieve orgasm in women who have previously been able to are varied, and they include, medical conditions, social circumstances, and side effects of medications. If you have any concerns than you should speak with your doctor regarding your specific symptoms.
Daniel R. Hoffman, Ph.D.
To no one's surprise a large, multinational study published this month concluded that the per capita price for branded drugs in the US is as much as double what other advanced countries pay. The researchers from the London School of Economics and Johns Hopkins University looked at US prices for branded drugs versus those in Australia, Canada, France, Germany, Switzerland, and the United Kingdom. Their finding is consistent with many earlier studies, as well as common experience.
The interesting point to emerge from this current study concerns the authors' assertion that "a contributor to higher US per capita drug spending is faster uptake of new and more expensive prescription drugs" in this country. Other countries use various approaches such as retrospective database analysis to gradually introduce new brands in an evidence-based fashion. By contrast the US's partiality toward a yahoo-cowboy market for health care makes newly approved brands immediately reimbursable. The belief here is that the omniscient market will decide what's best.
So the question naturally emerges of just how wise, fair, and democratic the market really is when it comes to prescription drugs. That was addressed in a study published in the European Journal of Clinical Investigation at the end of March. Written by researchers from the University of London, the University of Sydney and Stanford University, the article was a rarity for academic publications because its title accurately and concisely summarizes the study's conclusion: "Undue industry influences that distort healthcare research, strategy, expenditure and practice."
Michael R. Cohen, R.Ph.
Most people consider their pets as part of the family. But just like you wouldn't want to take another family
member's medicines by mistake, you don't want to accidentally take your pet's medicine either. Who would ever make that mistake? You'd be surprised how often it happens.
Our colleagues at ISMP in Canada heard from a consumer who reported that an elderly relative had accidently taken the family dog's deworming pills. Someone had placed the dog's pills on a bookcase. Later, the elderly relative moved the dog's pills to a bedside table, where other medicines were being stored. For several days the elderly relative then took the deworming pills, instead of a regularly prescribed medicine. The mistake was discovered when it was time to give the dog a dose of deworming medicine. The family member found the empty container on the bedside table and realized that the elderly relative had taken all of the dog's pills!
When the mistake was discovered, the elderly relative mentioned having felt sick for a few days earlier in the week, without knowing why. Fortunately, no serious harm occurred, but some pet medicines can be harmful if taken by humans.