Archive: February, 2013
Michael R. Cohen, R.Ph.

We get a lot of complaints from consumers who tell us their pharmacy shorted them on the number of tablets or capsules they were supposed to get when they had their prescription filled. A report we got last week is typical. A young patient who had dental surgery received a prescription for the opral opioid Lortab 7.5 mg. The amount the dentist listed on the prescription was 24 pills. The patient's mom had the prescription filled at a local pharmacy. Then, later on at home she counted only 21 pills. Mom called the pharmacy because she wanted to make sure the pharmacist was aware that a mistake had been made in the count. But the pharmacist became defensive, even suggesting that her daughter must have diverted the pills.
Nearly all of the complaints we get like this involve opioid narcotic prescription products like Oxy-Contin, Vicodin, Lortabs, etc. The pharmacy always seems to say that the patient or someone in their home removed some tablets (either for themselves or even to sell on the street) and the patient says the same about the pharmacist and/or their staff. In truth, research shows that diversion through "shorting" (undercounting) and pilferage by pharmacists and pharmacy employees does take place and it's not that uncommon. At the same time, pill-abusing middle- and high-school students are often obtaining their drugs through medicine cabinet thefts. So really, it's essential that we find better ways to control these drugs.
The importance of preventing drug diversion is a constant concern. It came to light again last week when the CDC reported that drug overdose deaths in the US rose for the 11th straight year in 2010. There were 38 329 deaths with 22 134 (57.7%) involving pharmaceuticals. Three-quarters of those were unintentional and, not surprisingly, prescription opioid narcotics like those above were responsible for 75.2% of the involved drugs! It's time we took a hard look at the way these drugs are commonly dispensed in the US. We make it way too easy for people who abuse drugs.
Daniel R. Hoffman, Ph.D.
Last summer UC Berkeley professor Robert Reich reflected on the $3 billion penalty GlaxoSmithKline (GSK) paid for a whole range of violations. Their criminal behavior that led to the fine included: promoting an antidepressant approved only for adults to kids under 18; selling two other antidepressants for unapproved purposes, including sexual problems and; currying prescriptions by lavishing physicians with expensive gifts.
Professor Reich correctly noted that seemingly large fines such as this or the $2+ billion Pfizer paid a few years earlier won't deter pharma's criminal behavior. GSK sold $27.5 billion worth of the three anti-depressants during the years of their malfeasance and, besides, shareholders pay the fines anyway. The managers who devised and supervised the illegal behavior didn't have to pay a dime and they weren't hauled into criminal court. In the unlikely event some shareholders attempt to chastise them, the disparity between the amounts of revenue and the penalty enable them to rationalize the fine as a mere cost of doing business.
Skepticism about the deterrent value of fining pharma companies is well placed. Since the middle of last year, several more entries have appeared on this police blotter for pharma crime. Each case was resolved with a pharma paying a fine in the hundreds of millions or the billions, yet the violators keep adding to the industry's rap sheet. After Professor Reich predicted the GSK wouldn't lead to less law breaking, Amgen and Johnson & Johnson were nabbed for rigging the erythropoietin market (see here and here), Johnson & Johnson paid another $1.2 billion for bribing to push Risperdal sales, GSK faked a citizen petition, Pfizer acknowledged bribing foreign physicians, as well as a raft of other illegal practices.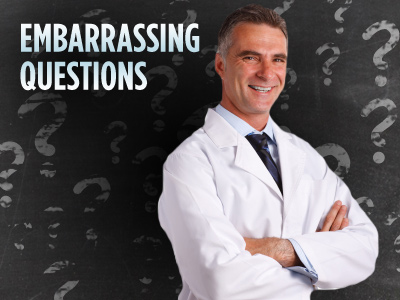 My girlfriend just found out that she has HPV. What is it? What does this mean for me?
Jie Xu, M.D, specializes in OB/GYN at Riddle Hospital, Main Line Health.
HPV, which stands for human papillomavirus, is the most common sexually transmitted infection and is passed on through genital contact. There are over 100 types of HPV. The most common types causing genital warts are types 6 and 11, and for cervical cancer, types 16 and 18. What most people do not realize is that HPV usually has no signs or symptoms, so those who are infected may not know that they have it and may not realize that they are passing it on.
Michael R. Cohen, R.Ph.
Vaccineinformation.org is the most comprehensive offering I've seen for patients and families interested in getting accurate, scientific, up-to-date information about immunizations. It's like a one-stop shop for learning about diseases and how they can be prevented by vaccination.
The website provides basic information about vaccines, such as how they work, their importance, and the resources you can trust for information, including the Vaccine Education Center at Children's Hospital of Philadelphia. There's a vaccine safety section and there's even a tool to help you find where to get vaccinated. A "Disease" section provides useful information about preventable diseases and their associated vaccines.
The main feature on the website provides details about needed vaccines arranged by age group, for infants and children, preteens, teens, and adults. You'll get an explanation about the significance of each when you click on it and there are personal testimonies of suffering and loss due to associated preventable diseases. There's also asearchable collection of videos and public service announcements that can be accessed for each age group.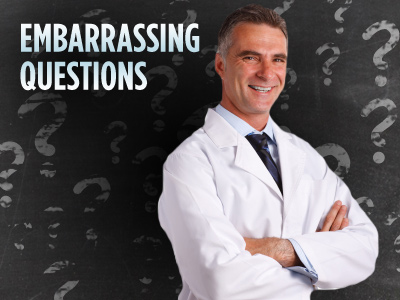 Sometimes I wake up and I've drooled all over my pillow. Is this normal?
Mike Cirigliano, MD, FACP, is an associate professor of medicine at Penn Medicine.
Excessive drooling or nocturnal sialorrhea is not normal. The body is very good at controlling saliva and if you find your pillow wet in the morning, you should get this checked out.The most common causes are due to either a problem with swallowing your saliva or making too much. Diseases can range from seasonal allergies and reflux to Parkinson's disease and abnormalities of the mouth. Some medicines can also cause it. I would definitely recommend you get this checked out.
Daniel R. Hoffman, Ph.D.
Late last month Citigroup published its 2013 overview for pharma, "Global Healthcare Road Ahead: 2013 Outlook." It constitutes a sobering counterview to the touts and boosters from those in the investment community who tried to prop up the recent earnings reports.
The critical challenge for pharma, in their view, consists of reorganizing R&D to again make it the core of an innovative, rather than a finance-driven industry. "With reimbursement reform impacting pricing," they maintain that "R&D productivity will be critical...A combination of improving R&D success rates, shorter development times and smarter development paradigms will be needed to offset pricing pressures."
Pricing pressures on pharma up to this point have been love taps compared to what lies ahead. US health care spending is already at 18% of GDP as is trending toward a wholly unacceptable 50% of GDP by 2050. That means the country must and will take serious measures to bring health costs under control. Citigroup claims the elements of spending reduction that are most relevant to pharma will be led by what they refer to as the "Three Furies" of "shared savings, drug pathways and ACOs."
Michael R. Cohen, R.Ph.
A big issue that a couple of New York hospitals have been dealing with is notifying patients that they may have been exposed to HIV, hepatitis B or hepatitis C through the improper sharing of insulin pens.
It was announced early this year that over 700 patients at a Buffalo, New York Veterans Affairs Hospital were placed at risk. Another New York hospital also announced possible exposure of more than 2,000 patients due to improper sharing of pens among inpatients. In a blog last year, I mentioned similar cases where thousands were affected in Texas and Wisconsin. We've also received multiple additional reports involving smaller numbers of patients.
Insulin pens were originally introduced for use by patients in the home or wherever they travel. They offer convenience and may help prevent certain types of medication errors. But they really weren't developed for routine hospital use. That's what's happened though, and serious problems have occurred. Serious enough that the nonprofit I work for, the Institute for Safe Medication Practices (ISMP) is calling for hospitals to closely reexamine their policies regarding insulin pen devices, with the thought of transitioning away from insulin pens for routine inpatient use.
Matt Pinto
I have been a family physician since 2003. In those nine years, despite thousands of patients, I had never diagnosed one case of testicular cancer – that was until October 3, 2011, when I diagnosed myself.
As physicians, we are required to pass a board examination every eight years to remain board certified. In the weeks preceding my exam, I learned a friend was diagnosed at 28 with stage 1b testicular cancer (localized to the teste, but showing invasion into local blood vessels). During my board review, I started to pay more attention to the signs, symptoms, and treatments of testicular cancer – and this likely saved my life.
My board exam was on Saturday morning, October 1. Friday night, after my pregnant wife and two small children finally fell asleep, I had some quiet time to review my notes. I decided a good night's sleep was more important than additional studying.