Archive: December, 2012
Michael Cohen is president of the Institute for Safe Medication Practices (ISMP), a non-profit healthcare organization that operates the voluntary and confidential ISMP Medication Error Reporting Program. Through ISMP MERP medical professionals and consumers learn about the causes of medication errors. Error-reduction strategies are shared with the healthcare community, policy makers, and the public.
Michael is a pharmacy graduate of Temple University School of Pharmacy. He also holds a masters degree from Temple and has received honorary doctor of science degrees from the University of Sciences and Long Island University as well as a doctor of public service from the University of Maryland.
He serves as vice chair of the Patient Safety Advisory Group for The Joint Commission and a member of the National Quality Forum Committee on Safe Practices for Better Healthcare. He served recently as a member of the Committee on Identifying and Preventing Medication Errors for the Institute of Medicine and is a consultant for FDA for its Drug Safety and Risk Management Advisory Panel.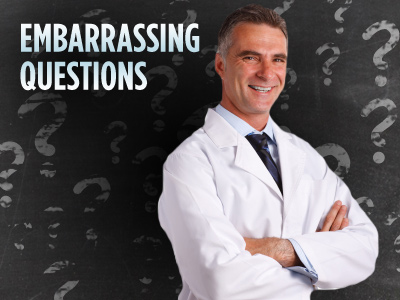 Will yogurt cure a yeast infection if I put it "inside"?
Matthew Fagan, MD, is an urogynecologist at Lankenau Medical Center, a part of Main Line Health.
Vaginal yeast infections are very common, and many women might be affected by them once or twice per year. Although there are different ways to treat a yeast infection, yogurt is not one of them. One of the myths surrounding yeast infections is that eating yogurt and the natural bacteria it contains can help to prevent an infection from occurring. While yogurt does contain natural healthy bacteria, it cannot prevent a yeast infection regardless of how it is used.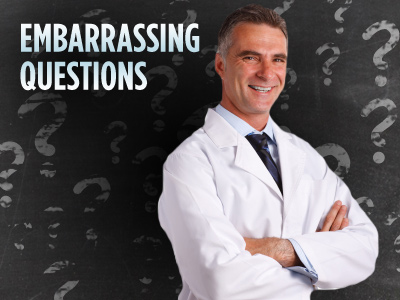 Could I be using hand sanitizer too frequently? For example, I'll use it after shaking someone's hand that appears to be sick, or in the car, after I've been grocery shopping.
Lisa Adams, CRNP, is a certified nurse practitioner at Paoli Hospital, a part of Main Line Health.
Avoiding germs and keeping your hands clean is never a bad thing. Many common illnesses can be contracted through germs picked up through person-to-person contact or from counter tops, doorknobs, and other shared surfaces. By using hand sanitizer regularly, you can not only decrease your risk for contracting other germs, but also decrease the risk of sharing your own.
T.J. Sharpe
My Dad asked me the other day, in a somewhat contentious debate about the merits of a day trip to Disney World being the best idea, "You're not giving up or anything, are you?" His question, and concern, was understandable – after recovering and taking it easy for the last several weeks, a slightly impulsive decision to join my family for a day at amusement parks can easily be seen as "getting it in now."
That's not why the Sharpe family was at The Most Magical Place on Earth, though. Our cousin had a dancing audition there, and Jen wanted to combine seeing extended family with a trip to the park. I felt up to tagging along for the ride to Disney and planned to join them in the evening at the Magic Kingdom. In the meantime, I would take care of some busy work in the room – paying bills, submitting insurance stuff, and generally getting us somewhat caught up with life.
Then I looked in the mirror. Forget cancer, or even major surgery recovery. My kids were going to Disney, the youngest one for the first time. I am still recovering, but it wasn't like I was or am incapacitated. Was I really going to sit and fill out forms and use my current medical state to justify a few hours of busy work? Was I really being given the chance to create a special memory and passing it up for AFLAC and Wells Fargo paperwork?
Michael R. Cohen, R.Ph.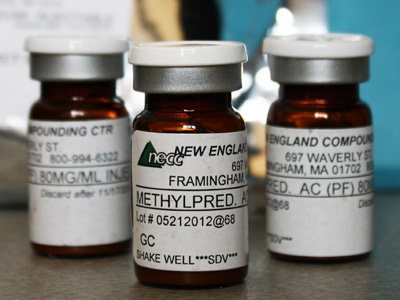 By Michael R. Cohen
In my entire career at the Institute for Safe Medication Practices, the meningitis outbreak was the worst safety disaster that I have ever seen, making 2012 a watershed year in drug safety stories. So without further adieu, the following are this year's top 10 worst cases in drug safety:
Meningitis outbreak. In October, a deadly, multistate fungal meningitis outbreak began to unfold, exposing a lack of federal or state safety oversight of pharmacies that compound sterile drug products. Some pharmacy compounders have evolved into unregulated pharmaceutical manufacturers that distribute unapproved drugs in large quantities across state lines, often in response to drug shortages (see #2 below). The toll so far? Over 600 hospitalized and 39 deaths across 19 states, making this the worst drug-related public health disaster since a 1937 drug safety disaster that led to the Federal Food Drug and Cosmetic Act. FDA Commissioner Margaret Hamburg believes a new system is needed under which nontraditional pharmacies would have to register with the FDA and undergo regular inspections, similar to pharmaceutical manufacturers.
Daniel R. Hoffman, Ph.D.
The Christmas season is one of enchantment, myth, childhood wishes and the noble spirit of peace on earth and good will toward all men. It remains for pharma to bring us back to hard reality. During a year-end flourish, several companies have acknowledged their illegal kickbacks to physicians, off-label marketing and Medicare fraud. As a star atop this tree, Pfizer also announced it will eliminate 600 rep positions in the US, amounting to 20% of their primary care sales force here.
One cynical ex-Mercker privately wrote that this rush of pharma disclosures at least demands recognition of the drug industry's literary acumen. In his view they consistently emulate characters from Charles Dickens, either by recreating the thieves and pickpockets of Oliver Twist or by enacting Ebeneezer Scrooge from A Christmas Carol.
GlaxoSmithKline (GSK) led pharma's version of a holiday list. GSK has been a stalwart presence in the Delaware Valley ever since 1830, when John K. Smith opened its first Philadelphia pharmacy. This month they agreed to pay US drug wholesalers $150 million for abusing the consumer's "petition process," thereby, preventing generic versions of its allergy product, Flonase, from entering the market. GSK accompanied its agreement to pay this tidy sum with a statement that must have been as difficult to maneuver around their spokesman's tongue as a dowager aunt's fruitcake. "The settlement is not an admission...of any violation...or wrongdoing," according to a company communique. Instead GSK paid this sum to remove "protracted disruption, expense and uncertainty."
T.J. Sharpe
Here is the background on Patient #1's treatment - some of how I got here, supplemented with explanations of medical terms below. Understanding this stuff takes either a medical degree or a complete vested interest in it, so I will do my best to relate things in layman's terms. Plus, there's a LOT here. Keep in mind I am not a doctor and couldn't even play one on TV (even if I did stay at a Holiday Inn last night)…
The initial diagnosis in August 2012 was Stage 4 Malignant Melanoma - there were tumors in each lung, and one each on my spleen, liver, and small bowel. The stages of cancer aren't always understood easily and differ somewhat by type of cancers, but here is the generalization:
Stage 1 is local to one specific area of the body, i.e. lung
Stage 2 and Stage 3 are advanced cancers in one area of the body; the difference varies by cancer and degree of spread locally. Even I am confused about what is what sometimes (ok, all the time - "luckily" I skipped these two and went right to Stage 4).
Stage 4 indicates the cancer has metastasized, or spread, to other organs or areas in the body. This is, uh, not good, as it severely limits the treatment options.
Selecting a treatment is a long and tiring process. I have been overwhelmingly lucky to have contacts at some of the country's best hospitals. The initial suggestion from the Broward General oncologist was a combination of chemotherapy drugs, based on a genetic testing of the first removed tumor. Often, patients won't get a choice in the treatment suggested by the attending oncologist, and the "he-will-be-lucky-to-still-be-alive-in-two-years" prognosis that comes with it (yes, the actual words from the first consultation).
T.J. Sharpe
My name is T.J. Sharpe. I'm a father, husband, brother, friend and fighter– of Stage 4 Melanoma.
You will be reading about a battle with cancer, but that is just the backdrop for this story - one that really focuses on life, health, family, and the challenges we all face every day to win our little battles. Ultimately the war on "Father Time" can never be won, but this is one man's tale on how I am fighting to keep that battle going for years.
I'm a South Jersey native and a 1993 graduate of Bishop Eustace. I parlayed an education and some success on the football field to gain admission to Carnegie Mellon, a Top 25 university in Pittsburgh – one that probably wouldn't accept me now, and likely would not have in 1993 either – without a little help from the athletic department. Regardless, a door was opened to another fantastic school, and four more years of football at the Division III level, where our biggest perks were the occasional travel meal money and some free grey t-shirts that I still wear today. At both schools, I was able to get a great education, play the sport I loved, and establish lasting relationships with more good people than I can easily count.