Michael Cohen
Michael Cohen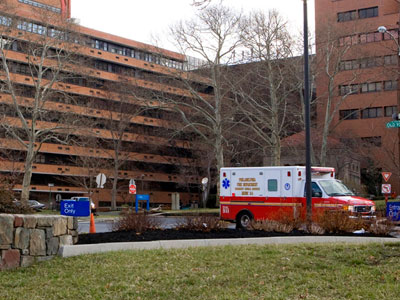 If you watch television or read a newspaper you've probably seen the wave of direct-to-consumer advertising for the anticlotting drug Pradaxa (dabigatran). According to Forbes, from approval in October 2010 through this past August, a total of approximately 1.1 million Pradaxa prescriptions were dispensed and approximately 371,000 patients received Pradaxa prescriptions from U.S. outpatient retail pharmacies.
Unfortunately, reports of serious adverse drug events with Pradaxa also surged and a strong signal for serious bleeding with this new drug was seen in our most recent QuarterWatch report. I previously provided background information about our QuarterWatch program here. Bleeding seems to be especially problematic for elderly patients.
Pradaxa is approved by FDA for patients with a condition known as "atrial fibrillation," where the two atria or upper pumping chambers of the heart fail to contract rhythmically, and instead flutter, or fail to contract entirely. This is one of the most challenging problems in drug therapy. Atrial fibrillation normally causes only a modest reduction in output of blood from the heart. But in the dead zone of the poorly contracting upper pumping chambers of the heart, blood clots may form and then travel to the brain, where a potentially damaging or life-threatening stroke may occur.
Michael Cohen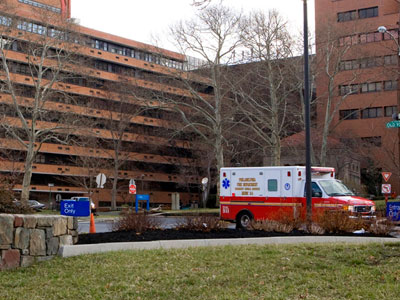 For the millions of diabetics who inject insulin, drug manufacturers heavily promote the use of insulin "pens." These small devices look just like a pen but contain a cartridge of insulin. They make it easy for insulin-dependent patients to inject the drug accurately. But last Thursday the federal Center for Disease Control and Prevention (CDC) alerted the health care community about improper use of insulin pens when a single device is used on more than one patient in the hospital.
We've also sent out several warnings and hazard alerts about this. Research has shown that when nurses inject insulin using a pen, it's possible for a tiny amount of a patient's blood to travel backward into the cartridge, along with any blood borne pathogens, such as hepatitis virus or human immunodeficiency virus (HIV). Even if the nurse changes the needle before again using the pen, the next patient could be at risk of infection. In 2009 we cooperated with FDA on a Patient Safety News video that shows how contamination can happen.
Michael Cohen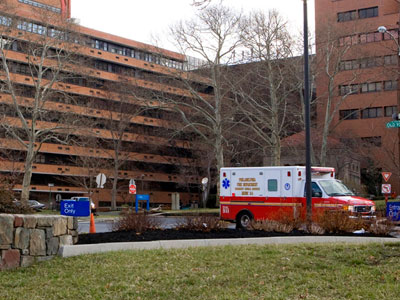 You may have read in The Inquirer about a health professional alert that FDA sent last week about potential injury due to look-alike/sound-alike drug name confusion between the FDA-approved eye medicine Durezol and an FDA-unapproved prescription wart remover called Durasal, which is salicylic acid 26%. Obviously, about the last thing you want to put into your eye would be any sort of acid. But that's already happened at least once, and it resulted in a man's grievous eye injury, which led to a $1 million lawsuit against a pharmacy where the mix-up occurred.
You might wonder how or why someone would put Durasal in their eye instead of Durezol eye drops, especially when there's a warning against it on the label and the containers don't look alike. But keep in mind that Durezol is used after eye surgery when patients have problems seeing, which is why they're supposed to be using eye drops!
I wrote about confusion between Durezol and Durasal this past September after receiving several complaints from pharmacists and nurses about the potential for mix-ups. Actually, we first reported this problem to FDA in 2009 and also alerted the pharmacy community but reports from health professionals have continued coming to us through our medication error reporting program. I'm very thankful for FDA's alert, which received a massive amount of media coverage, including major TV networks like ABC TV. No doubt the publicity will make many more people aware of the potential for problems with these medications.
Michael Cohen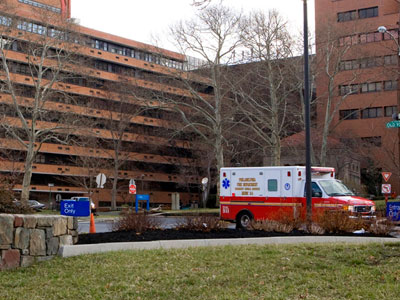 When a child dies, the family's anguish is palpable and may touch us close to home, especially if we have children. A few years ago, a man whose 10-year-old nephew lay dying in a hospital sent me this in an e-mail: "His precious little body is intubated and poked and catheterized in more places than you can possibly imagine. He currently has no signs of brain activity and will most likely pass away within the next 24 hours. The cause: an accidental overdose of Tylenol, one of the world's top selling pain relievers."
The man went on to say that his nephew had been sick earlier in the week with cold/flu like symptoms and he was given Tylenol for his symptoms over the next few days. The drug, also known as acetaminophen, built up in his system and caused irreversible liver damage.
While the details of this tragic acetaminophen overdose are unknown, one of the ways that unintentional childhood overdoses have occurred involves confusion between the two available acetaminophen liquid strengths. Although it seemingly escapes logic, an infant's formulation has been available that's about 3 times more potent than the formulation meant for older children. But that's so it can be measured in tiny amounts – as drops rather than teaspoons which babies might have trouble swallowing. The one for older children is 160 mg/5 mL (about a teaspoonful). Infants' drops are 80 mg per 1 mL or 80 mg per 0.8 mL, which would be 500 mg/5 mL. Again, it's about 3 times stronger.
Michael Cohen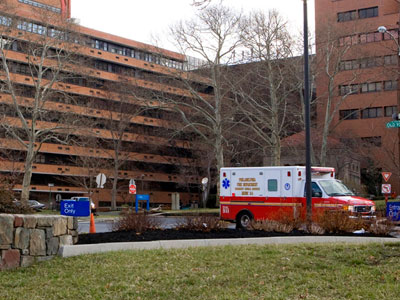 I remember it like it was yesterday. My wife and I were with some friends and family at our shore house in Ventnor when we decided to go out to dinner at the nearby Euro Gourmet Café on Ventnor Avenue. Among the group was a 2 year old who was sitting in a high chair at an outdoor table when he began to fuss, then squirm and kick, then cry. He wouldn't eat and his behavior was becoming uncontrollable. It was clear that something was very wrong with him. He had no fever, nothing was sticking him, yet the crying had become a scream, almost like he was trying to jump out of his skin. After about 15 minutes of this we figured it was time for an ER visit, so we all went over to Atlantic City Medical Center off of Atlantic Avenue.
Puzzled and finding no reason for the child's distress, the ER doc decided to draw some blood and get some urine for a drug screen. After about 3 hours in the ER, the little boy finally started improving. It was right about then the lab analysis was available. There was evidence that somehow he'd swallowed a diet pill or two.
Diet pill? How could that be? We soon found out. One of our friends mentioned that she had some with her in her handbag back at the house. Sure enough, when we returned we found the bag opened with several pills loosely scattered among the contents. The prescription container cap was off. Apparently, the little boy always liked Tic Tac mints, which the pills resembled.
Michael Cohen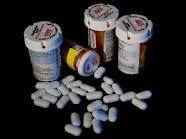 Without a doubt, one of the most common types of medication errors we hear about is when a patient gets the wrong drug. And one of the leading reasons for this is look-alike drug names. This problem is especially prevalent when the two names are spelled similarly and also share the same dosage strength. Thankfully, drug companies and FDA have focused on this problem in recent years and now invest significant resources to test new drug names to make sure they won't be involved in some sort of trademark train wreck. But older names that didn't go through this modern process still abound, especially older generic names. A good example is this name pair:
Dimenhydrinate 50 mg
Diphenhydramine 50 mg
Michael Cohen
Is there a real difference between mail order pharmacies and community pharmacies when it comes to patient safety? It's a question that's thrown my way now and then. Just this Thursday, after The Inquirer published one of my recent blogs, Ann from Wayne wrote:
"It is ironic that I am reading the Inquirer article you wrote on Nov. 30, while waiting until 8 a.m. for my mail order pharmacy department to open. The prescription I take for blood pressure arrived but the shape and number on the pills are dramatically different than my last prescription, and there is no explanation. I have no idea if this is the same medication in a different form, or an error. In general, how does the error rate for mail order compare with neighborhood pharmacies?"
This question is especially germane in Pennsylvania. Health insurers give people incentives to use mail order pharmacy. They charge lower co-payments and allow up to three months of medication to be dispensed compared to medications dispensed by your local pharmacist for 2 months. Recently, health insurers have even begun to refuse to pay for certain chronic medications if you don't get them from a mail order pharmacy after filling a new prescription for the medication once or twice at your local pharmacy for convenience. Community pharmacists have lost customers over the years, and for many, it's become a hardship so they're seeking parity in Harrisburg through a legislative fix. If successful, your local pharmacy would be able to fill your prescriptions with a 3-month supply and lower co-payments, just as mail order pharmacies do. So, patients would be free to decide where to have any of their prescriptions filled, and they would be able to fill all their prescriptions at one pharmacy. The Inquirer's Stacy Burling recently covered this story.
Michael Cohen
In an earlier blog I pointed out that using a household spoon to give liquid medication can provide an inaccurate dose. Household spoons (teaspoons, tablespoons, dessert spoons) are not standardized. Depending on their size, typical household teaspoons can hold between 3 and 7 milliliters (mL). That's far too wide a range for accurate liquid medication dosing.
To get around this problem, I've recommended that doctors prescribe liquid amounts in terms of mL in order to take advantage of special oral syringes. These allow more accurate measurement since they're calibrated in mL. They also make it easier to give liquids to children who can't take medications from a spoon and they help when measuring very small amounts for infants and even pets.
Oral syringes sometimes accompany OTC and prescription liquids or can be purchased in pharmacies. Dosing directions that state "teaspoonfuls" alone should not be used. I'm certainly not alone in making this recommendation. For good reason, many others in the medical field have as well.