Archive: September, 2010
Josh Goldstein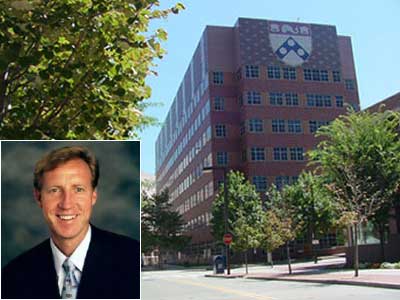 J. Larry Jameson, a prominent molecular endocrinologist and dean Northwestern University Feinberg School of Medicine, today was named to become dean of the University of Pennsylvania's School of Medicine and executive vice president of the Penn health system next year.
Jameson will replace Penn's Arthur Rubenstein on July 1, 2011. Rubenstein announced his retirement as dean and head of the health system earlier this year. He will remain on the Penn faculty.
"Larry Jameson is an eminent researcher, educator and clinician with a sterling track record of inspires leadership …an unwavering ethical compass and a desire to broadly engage with the entire Penn community," University of Pennsylvania President Amy Gutmann said.
Josh Goldstein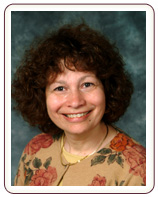 People who witness acts of violence are hospitalized and go to the ER for asthma more than twice as often as similarly situated asthmatics who do not see violent acts, according to a study by researchers form the University of Pennsylvania.
The Penn researchers followed 397 adults from Philadelphia with moderate to severe asthma for six months and found that those who had seen fights with weapons, a gang fight, a sexual assault, robbery, mugging or other community violence also had lower "asthma-related" quality of life.
"Our findings suggest that exposure to violence is associated with far reaching health effects beyond the single condition of asthma," said Andrea J. Apter, a professor of medicine at Penn and the lead author of the study slated to appear in the September issue of the Journal of Allergy and Clinical Immunology.
Robert Field
By guest blogger Robert Field:
The debate over how reform will change health care tends to miss the real point. Health care is already changing dramatically and will continue to do so regardless of anything the government does. Forces are afoot that no one can stop.
What are these forces? First, there are changing demographics. America is becoming bigger, older, and more diverse. Our population will reach almost 450 million by 2050, which means there will be a lot more people to take care of. There will also be many more elderly, about 80 million, and they're the ones most likely to get sick. Since women tend to live longer than men, the aging population will have a higher percentage of females, especially in the older age ranges.
Josh Goldstein
My colleague Don Sapatkin will have a report in The Inquirer tomorrow on two recent cases of measles in Montgomery County. High vaccination rates mean that measles cases are rare in the U.S. and there have been no cases reported in Montgomery county in the last five years. Both of the current cases involved people who recently returned from trips to Africa.
Here's a preview of Don's story for tomorrow's paper:
A second case of measles in a month has been reported in Montgomery County, but health officials said Wednesday that an investigation had determined that the cases — both involving people who had recently done relief work in southern African countries experiencing outbreaks — were not connected.