Archive: June, 2010
Josh Goldstein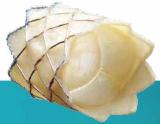 Children's Hospital of Philadelphia is among a handful of hospitals in the country that have adopted a new approach to fixing the valves of people born with congenital defects. Since March, Children's has used minimally invasive techniques to replace failing pulmonary heart valves in five patients aged 9 to 45. The valves control the flow of blood between the heart and lungs.
The hospital's cardiac center has been using a device that can be implanted with a minimally invasive procedure through the patient's blood vessels. The Melody Transcatheter(CQ?) Pulmonary Valve was made available in the U.S. in January by the Food and Drug Administration. Children's surgeons delivered the replacement valve using a catheter through either the jugular vein or the femoral artery in the leg.
The approach enables patients to avoid full blown open heart surgery, which involves cracking open the chest and stopping the heart while the valve is replaced or repaired.
Josh Goldstein

The GlaxoSmithKline diabetes drug Avandia topped list of drugs linked to fatal adverse events in 2009, according to an analysis of U.S. Food and Drug Administration records by Horsham, Pa.-based Institute for Safe Medication Practices.
Avandia topped the list with 1,354 deaths reported to the FDA in 2009. The drug, also known by its generic name rosiglitazone, has been the focus on scientific controversy over the possible health risks and Glaxo faces numerous lawsuits. Studies have shown Avandia increases risk of heart failure and other cardiovascular problems such as heart attacks and strokes. Glaxo has defended the way it handled the heart risk of Avandia.
Earlier this month, Glaxo confirmed that it had settled the first Avandia case scheduled for trial in the U.S. That case was set to be tried in state court in Philadelphia with the next case scheduled for trial in October. In May, Glaxo reportedly settled about 700 Avandia suits for about $60 million.
Josh Goldstein

Josh Goldstein

The U.S. Food and Drug Administration announced Thursday that it fined the American Red Cross $16.2 million for prior failures to comply with federal laws and regulations related to the collection and manufacture of blood products.
Last year, the federal drug agency notified the Red Cross that inspections in 2008 and 2009 revealed it had failed to identify and investigate problems in its processes for making blood products that include red cells, plasma and platelets. The FDA inspectors examined 12 Red Cross facilities, including the one Penn Jersey Region facility at 700 Spring Garden Street in Philadelphia in July 2008.
Despite the large fine - $9.8 million for violations related to mismanagement of blood products and $6.4 million for violations of good manufacturing processes – the FDA said it had found no evidence that the problems "endangered any patients."
Josh Goldstein
So for the past week or so I've been finishing up a couple of stories and digging out from months of accumulated mess at my desk. Check Up is back from this hiatus, but in case you missed what I was working on here are two articles on interesting (I think) surgical procedures performed at Thomas Jefferson University Hospital here in Philadelphia.
On Sunday, a story I'd been pursuing for nearly a year appeared in the paper on neurosurgeon Robert Rosenwasser's use of endovascular (through the blood vessels) techniques to fix problems in the brain instead of open brain surgery. Here's the link to the story.
In Monday's Health & Science section I had a story on a rare and dangerous spinal reconstruction by Alex Vaccaro of Jefferson and the Rothman Institute. Here's the link to the story.
Josh Goldstein
My colleague Don Sapatkin, who covers public health and has reported on controversy over the material used to fill cavities, summarizes yet another twist in the story:
Are dental fillings that contain mercury safe?
The tug of war on silver-colored fillings got another tug when the Food and Drug Administration announced last week that it will convene an advisory panel on Dec. 14-15 to examine several scientific issues surrounding what is known as dental amalgam.
Josh Goldstein

If you are overweight or obese and looking for some motivation to shed those extra pounds, a study in the medical journal BMJ could be the ticket. European researchers conducted a nationwide survey of 12,364 men and women adults living in France in 2006 to assess the relationship between body mass index and sexual activity.
The researchers randomly selected 3,651 women and 2,725 men who were normal weight, 1,010 women and 1,488 men who were overweight and 411 women and 350 men who were obese. They found that obese women under age 30 were less likely to use oral contraceptives and more likely to unintentionally become pregnant compared with normal weight women.
Obese men were significantly more likely (two and a half times more likely) to report erectile dysfunction. Obese men and women also were less likely to report having a sexual partner during the previous year, the researchers found. Obese women were 30 percent less likely to report having a partner in the previous 12 months while obese men were 69 percent less likely than normal weight men to have more than one partner during the same period.
Josh Goldstein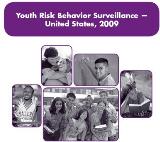 High school is often a time when teenagers engage in risky health behaviors ranging from experimenting with drugs and alcohol to driving in cars without wearing a seat belt or riding a bike without a helmet.
The Centers for Disease Control and Prevention's National Youth Risk Behavior Survey for 2009 shows that there are lots of things that large numbers high schoolers do that put them at risk for injury or death from carrying guns to having unsafe sex.
The nationwide survey found that nearly 10 percent of students rarely or never wear seat belts when riding in a car and nearly 85 percent rarely or never wear bike helmets. At least once in the last month, more than 28 percent had driven in a car driven by someone who had been drinking and nearly 10 percent had driven under the influence of alcohol.