Archive: May, 2012
Robert Field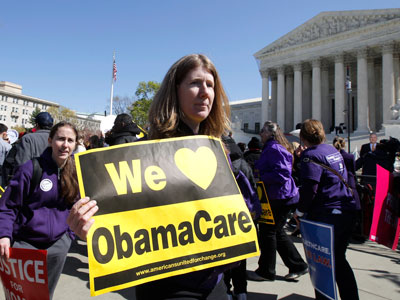 What would health reform look like if the Republicans get the chance to rewrite Obamacare?
It could end up looking a lot like Obamacare.
Republicans would have the chance to pass a plan of their own if the Supreme Court strikes down all or some of the current law or if they gain control of Congress and the White House in the next election. Under either scenario, prominent Republicans believe the party will have to come up with something.
John Quinn
A year ago, Inquirer Sports Editor John Quinn, overweight and feeling it, would never have dreamed he would be competing in the Broad Street Run on May 6. Yet, here he is, and the race is looming. In this fifth blog entry, he talks about getting the bib. Check out all of our Broad Street Run coverage at www.philly.com/broadstreetrun.
The first leg of the Broad Street Run came Friday morning around 11 a.m. when I joined the line at Lincoln Financial Field in an attempt to get my race bib.
The drizzle/fog was burning off and the heat started to rise as I meandered up the concrete hallways toward the mysterious final destination.
Beth Wallace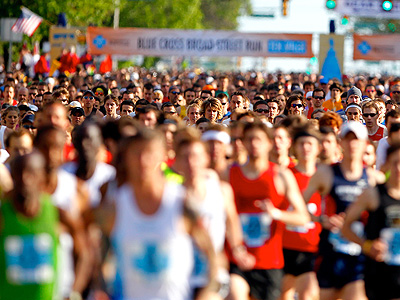 Beth Wallace, a dietition at Children's Hospital of Philadelphia, is chronicling the journey of her and her motley group of roomates as they battle to beat each other in the Broad Street Run. In this third installment, she offers some advice on what to eat before the race. Check out all of our Broad Street Run coverage at www.philly.com/broadstreetrun.You've pulled yourself out of a warm bed on Saturday mornings for the last 10 weeks. You've stretched, cross-trained, and iced. You've worked hard for this race, and you are ready. So what's left?
Making sure you are well nourished before you get to the starting line on Sunday.
Daniel R. Hoffman, Ph.D.
By Daniel R. Hoffman, Ph.D.
Last week AstraZeneca reported a 44 percent drop in its first quarter net profit and 11 percent fall in revenue. Immediately the stock price declined by 6 percent and the company used the opportunity to announce that CEO David Brennan will leave June 1. Of course, it's not as if AZ's condition surprised anyone who was paying attention. The wonder is that the company followed its course under Brennan for as long as it did.
As a first point, Brennan's exit shows that pharma is improving only marginally as far as CEO accountability and fairness. Brennan received a going away package of £40 million (= $65 million) from AZ. That's not quite as outrageous as Hank McKinnell and Ray Gilmartin who received exit compensations of approximately $200 million and $100, respectively, after each lowered the market capitalization of his company by one-third. Still, if a company's future health represents an important performance measure, it's hard to square AstraZeneca's condition with a $65 million hail and farewell.
Michael Cohen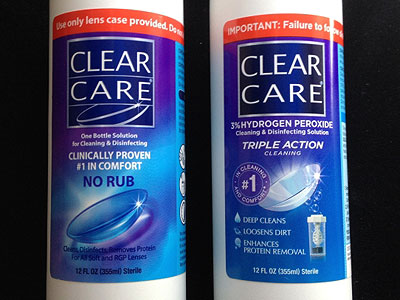 It's been almost two years since a Check Up blog warned about how the popular contact lens cleaning product CLEAR CARE can cause severe eye burning and even eye damage if it's not used properly. Later, I called attention to the problem and requested action by FDA and the manufacturer, Ciba Vision Corp., a Novartis company.
People who wear contact lenses have told us they assumed Clear Care was just another multipurpose solution for rinsing and soaking lenses. They say they selected the product from among other lens soaking solutions stored side-by-side at the pharmacy. Or they've mistaken a friend's bottle of Clear Care and poured the solution in their flat contact lens holder for an overnight soak. But Clear Care is not just another soaking solution. It's for cleaning and disinfecting lens and it contains 3 percent hydrogen peroxide, which should never get into the eyes by using it as a contact lens rinse or soak.
The Institute for Safe Medication Practices (ISMP) is aware of hundreds of incidents where contact lens wearers have used the product improperly. The Food and Drug Administration and the manufacturer are also aware, since we brought it to their attention two years ago in case they somehow didn't know about it. People commonly miss label statements and other product signals to soak lenses only in the special contact lens holder packaged with the product. The holder has a platinum disc which causes its cleaning action and neutralizes it. If lens wearers fail to take that step and just use the solution itself as a soak, they will undoubtedly suffer eye burning and excruciating pain. Some have also suffered chemical injuries to the eye, including tissue injuries.