Archive: May, 2010
Josh Goldstein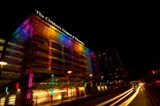 The National Influenza Vaccine Summit – a collaborative effort of the American Medical Association and the Centers for Disease Control and Prevention – recognized Children's Hospital of Philadelphia for ensuring that 99.6 percent of "targeted staff" were vaccinated against the flu during the 2009-2010 season.
The hospital was the national winner of the healthcare personnel campaign for its efforts to use education, data sharing and collaboration to increase vaccination rates among its workers. CHOP, as the west Philadelphia pediatric hospital is commonly called, made flu vaccination mandatory last year, a move that helped it increase vaccination rates among staff from 91 percent during the 2008-2009 flu season.
The summit praised CHOP's outreach efforts across its network, including outpatient sites, along with its "peer-to-peer outreach, web-based education, and use of a multi-disciplinary flu planning committee." The hospital vaccinates more than 1,000 of its staff in four hours in a kick-off of its campaign. Moreover, the summit said that the hospital thinks it changed the perception of flu vaccination among its staff, making it an issue of patient safety, not just self-protection.
Josh Goldstein
It certainly makes sense that patients with chronic conditions who see their primary care doctor soon after a hospitalization for that illness do better than people who delay those follow up visits. In Monday's Health & Science Section my colleague Marie McCullough reports on a study out of Duke University that found confirmed that finding for heart failure patients.
While the patients who promptly see their family doctor or cardiologist after being hospitalized for heart failure are less likely to be readmitted within a month. Sadly, the Duke researchers examining Medicare data found that most patients did not go back to their doctors in the week after discharge and one in five of those were readmitted within 30-days.
So it seems a good idea to get to your doctor soon after a hospitalization for heart failure. Here's a preview of the brief story:
Josh Goldstein

As if there weren't enough controversy over children's vaccines, here comes some more fodder for those opposed to inoculations.
Try to follow this because it gets complicated. (Maybe that's why people are so mistrustful of vaccines. A recent analysis showed that 39 percent of parents surveyed said they delayed or refused to vaccinate their children.)
The Centers for Disease Control and Prevention's Advisory Committee on Immunizations recommends that all children get immunized against measles, mumps, rubella (German measles), and varicella (chicken pox). For years that has entailed separate doses of the MMR vaccine and of the varicella vaccine given first at the ages of 12 months and 15 months and again at 4 years to 6 years.
Josh Goldstein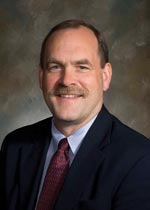 Pennsylvania Insurance Commissioner Joel Ario has warned consumers, particularly uninsured people, to look out for con artists trying to sell health insurance related to the new federal health law.
"No business should be attempting to sell health coverage under the new federal law just yet," Ario said
So if you get a call, fax or email purporting to sell you insurance under the new law or reminding you that the health law required coverage, don't share any personal information or hand over any money.
Josh Goldstein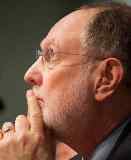 Pennsylvania's Democratic U.S. Senators Bob Casey and Arlen Specter introduced legislation Friday that would require the Department of Veterans Affairs to regularly report on the quality of care delivered at its hospitals.
The bill, which mirrors legislation introduced in the House of Representatives last November by Rep. John Adler (D., N.J.), would require the Veteran's Health Administration to submit annual reports on programs that treat fewer than 100 patients a year in every VA medical center.
The House and Senate bills were written in response to the problems in a prostate cancer program at the Philadelphia VA Medical Center. From February 2002 until it was shutdown in June 2008, the prostate brachytherapy program at the Philadelphia VA administered incorrect doses of radiation to 97 of 114 patients.
Josh Goldstein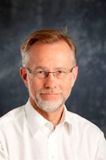 We have all heard it 1,000 times or more. High cholesterol, particularly "bad" LDL cholesterol, increases our risk of heart disease and stroke due to the buildup of fatty deposits in our arteries – a condition known as atherosclerosis.
Today, drugs called statins are the used to treat high cholesterol. Statins and other "lipid regulators," are the most commonly used medications in the U.S. with 210 million prescriptions filled in 2009, according to IMS Health, a firm with offices in Plymouth Meeting, Pa. that tracks drug sales.
Now Swedish researchers working in mice has identified the mechanism behind atherosclerosis and developed a possible vaccine to stop it. T cells, part of the body's immune system, attack LDL cholesterol, causing inflammation and leading to those dangerous deposits of plaque in our arteries, the researchers report. If the plaque ruptures, blood clots can form and cause a heart attack or stroke.
Josh Goldstein

Watching friends of my parents slip away into Alzheimer's disease is painful. Perhaps the most devastating part is watching their spouses struggle to care for them as the illness becomes progressively worse.
It is painful to see such declines in people you remember in their full vigor. I can only imagine how challenging it is for their spouses and other family members. A study in the Journal of the American Geriatrics Society suggests the stress of caring for a loved one with dementia can be so great that it can lead to dementia in the healthy caregiver.
The 12-year study followed 2,442 men and women aged 65 or older. Those participants whose spouses developed dementia were six times more likely to develop the condition themselves. Perhaps this can serve as a reminder to all of us that we should provide more help and RR time for our friends and family members who serve as the primary caregivers of loved ones with dementia.
Josh Goldstein

At my youngest daughter's last well baby doctor's appointment, she got lots of shots (swine flu, seasonal flu and several others) so our pediatrician recommended we delay her third DTaP a week or so. She didn't want to overwhelm the 6-month-old's system. Well, a week dragged into a month when we went on vacation and on Tuesday I finally got her in for needed vaccinations.
I wasn't delaying or refusing to vaccinate.We just got busy. But I wonder if we are inadvertently part of a trend: A growing number of parents are refusing or delaying their children's vaccinations, according to a study presented at Pediatric Academic Societies' 2010 annual meeting in Vancouver, British Columbia on Tuesday.
Philip J. Smith of the Centers for Disease Control and Prevention and colleagues reported that between 2003 and 2008, the percentage of parents who refused or delayed vaccination doses increased significantly from 22 percent to 39 percent. The parents who declined vaccinations (or delayed administering them) reported various reasons for their decision: 44 percent did so because their child was sick; 27 percent because they thought too many shots were required; and 24 percent were concerned about safety and side effects.