Archive: May, 2010
Josh Goldstein
The Department of Veterans Affairs is back on the hot seat for the failures of prostate cancer programs in a dozen of its hospitals – including the Philadelphia VA Medical Center.
The U.S. Nuclear Regulatory Commission, which oversees the medical use of radioactive materials, issued a preliminary finding that the VA violated three federal regulations in prostate brachytherapy programs in hospitals in Brooklyn, N.Y., Jackson, Miss., Seattle, Wash. and Los Angeles, Ca. The NRC has scheduled a conference with the VA for June 30 after which it will issue its final findings and any fines or other enforcement actions.
In March, the NRC levied a $227,500 fine against the VA for a series of failures at the Philadelphia VA's prostate brachytherapy program that resulted in 97 veterans getting incorrect doses of radiation from dozens of radioactive seeds implanted in the acorn-sized glands.
Josh Goldstein
With Memorial Day weekend almost here and beach and pools season upon us, the American Academy of Pediatrics has put out updated advice for parents to prevent drowning. The academy noted that drowning is the second leading cause of death for children aged 1 to 19 years old. Teenaged boys and toddlers are at the greatest risk to become one of the 1,100 deaths of children by drowning each year.
Here's a story on the academy's policy statement.
Keys for parents of young kids was always to be within touching distance of their children when near a pool or other body of water. And while teaching your children to swim is important, it does not "drown-proof" a child, said Jeffrey Weiss, the lead author of the policy statement which is available for free online from the medical journal Pediatrics,
Josh Goldstein

Heart disease is the leading cause of death in America and it's also a major driver of health care costs.
A study by researchers at the University of Pennsylvania and the Philadelphia VA Medical Center found that newer medical devices are a major reason why heart care costs are rising dramatically. The researchers examined Medicare claims on patients between the ages of 65 and 84 with coronary artery disease and congestive heart failure from 2003 through 2006.
The study found that the inflation-adjusted cost of care for patients with heart disease rose from $12,160 in 2003 to $12,721 in 2006, a 4.6 percent increase. The average cost of care for heart failure patients rose from $17,153 in 2003 to $18,371 in 2006, a 7.1 percent inflation-adjusted increase.
Josh Goldstein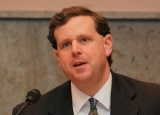 A report by the Center for American Progress and The Commonwealth Fund released Friday found that the health reform bill passed in March 2010 would lower premiums by nearly $2,000 for American families by 2019 and reduce overall health spending by $590 billion from 2010 to 2019.
The analysis, lead by Harvard University economist David Cutler, also projected the federal Medicare program would save $524 million and reduce the budget deficit by $400 billion over the 10-year period. Cutler is also a senior fellow at the Center for American Progress, a left-leaning Washington D.C. think tank headed by President Bill Clinton's former Chief of staff John Podesta.
The report concluded that by creating new rules for insurers, health insurance exchanges, and payment reform, the law will also lead to needed modernization of the American health system and improve access to care for millions of currently uninsured people.
Josh Goldstein

Americans without insurance tend to wait longer before seeking care and often rely on hospital emergency rooms for routine care.
But a study by researchers at the University of Pennsylvania and the University of Michigan found that uninsured patients in hospital intensive care units get less aggressive care and die more often than patients with private insurance or Medicaid.
The researchers used billing data to examine 116,995 patients less than 65 years of age who came to Pennsylvania ICUs over a two-year period . Patients without insurance were 21 percent more likely to die than patients with private insurance, the researchers found.
Josh Goldstein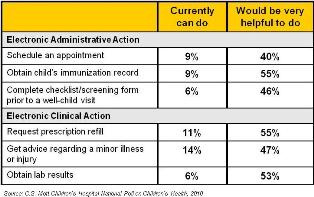 About half of the parents who participated in a national survey said they would like electronic communications via email and online portals with their children's pediatricians, according to a national survey.
The C.S. Mott Children's Hospital national poll on children's health found that 55 percent of the 1,612 parents surveyed said they would like access to their kids' immunization records or to obtain prescription refills electronically. And nearly half, 47 percent would like to get advice regarding minor illnesses via email or other mode of electronic communications. The survey found two in five parents would like to be able to set up appointments electronically.
Yet, fewer than 10 percent of the parents said they could currently accomplish administrative tasks electronically and fewer than 15 percent said they could use electronic communication for clinical tasks such as getting advice or refilling prescriptions.
Josh Goldstein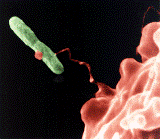 A woman working at the Social Security Administration at 3rd and Spring Garden Streets has been diagnosed with a case of Legionnaires' Disease, officials at the federal agency confirmed Wednesday. Another worker in the building has tested positive for legionella bacteria, but has not developed the associated pneumonia.
Officials from the federal agency and the Philadelphia Department of Public Health emphasized that the single case is not an outbreak of Legionnaires', but an isolated instance.
The Social Security Administration has had the water and air conditioning in the building tested and found "no evidence" of legionella, said Terri Lewis, a regional spokeswoman for the agency. The water and air condition systems are the most likely places to find the bacteria that cause the illness. About 1,500 employees work on site.
Josh Goldstein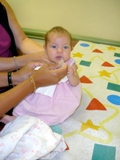 On Sunday, the U.S. Food and Drug Administration sent a notice to pediatricians, family doctors and public health professionals reiterating the agency's decision that both vaccines against rotavirus are safe despite the presence of pig viruses.
"Based on a careful evaluation of laboratory results from the manufacturers and its own laboratories, a thorough review of the scientific literature, and input from scientific and public health experts, the agency is revising its recommendation to temporarily suspend use of the Rotarix vaccine," the FDA said. "FDA has also determined that RotaTeq vaccine should remain in use."
And the agency added that the benefits of the vaccines that have been shown to prevent hospitalizations for acute diarrhea in American children and hundreds of thousands of deaths in the developing world, out weigh the "theoretical" risk of the pig viruses – PCV1 or PCV2 – found in the vaccines made by Merck & Co. (RotaTeq) and GlaxoSmithKline (Rotarix).